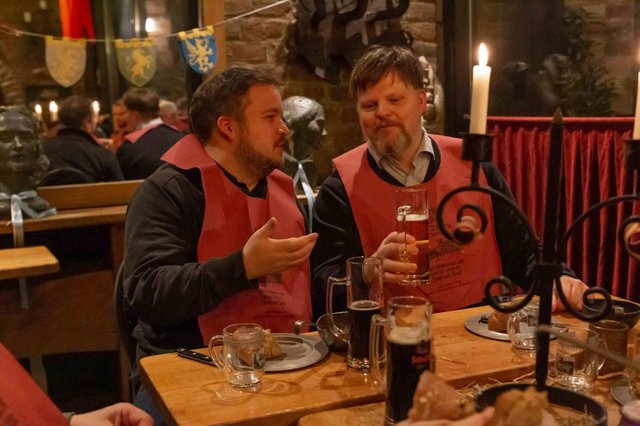 This photo is of me and my colleague and friend Jens at a medieval restaurant in Spandau, just outside Berlin.
We celebrated a successful year with our foundation Europa Terra Nostra with friends from all over Europe.
It was a lot of fun and as always a pleasure to meet all the friends I don't see nearly often enough.
Posted using Partiko Android