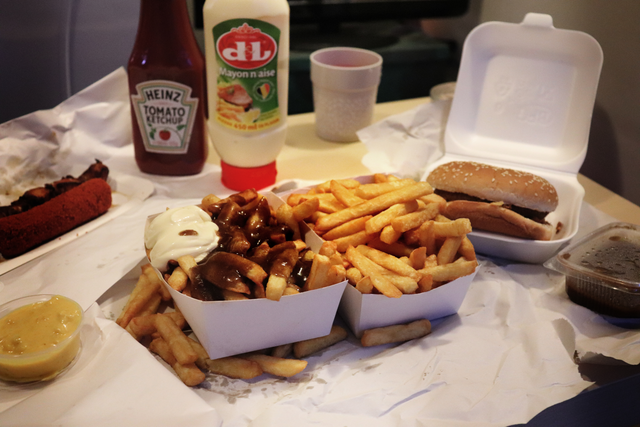 ---
First of all, apologies to any Belgians currently seeing these pictures, I know this must be a very hunger-inducing image for most, if not all of you.
Ask any Belgian person what the first thing is they do after coming back from vacation. The absolute majority of people would probably say that they go to their local frituur and order a large pack of fries with some snacks, like the one you see in the picture.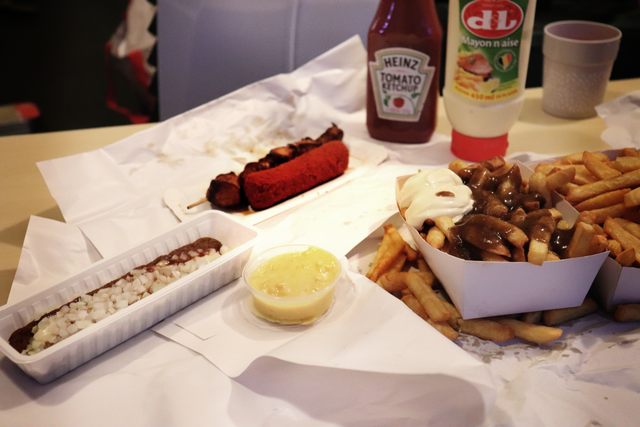 The fries on the left are topped with a delicious beef stew sauce, mixed with mayonnaise. The ketchup in the picture was just put on the table for decoration, we didn't actually use it. I mean, who even puts ketchup on Belgian fries???
For snacks, Jeanine went with a Bicky burger, which is a type of burger you'll find in just about any Belgian frituur. I opted for the curryworst special, which is something you'll only find in Belgium, maybe The Netherlands as well. Not quite the same as a German currywurst, but it fits perfectly with these fries.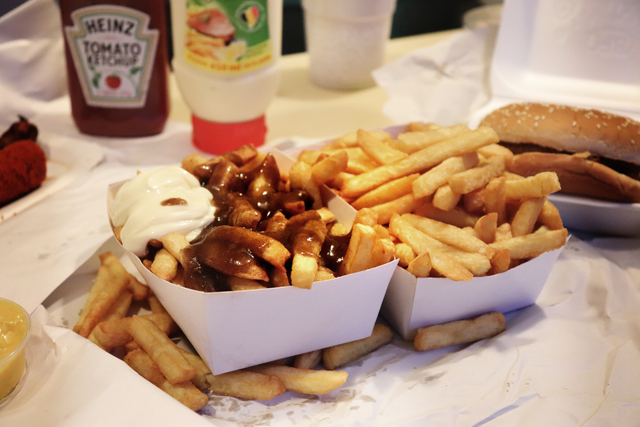 We usually eat this once every two weeks or so and the place where we get it is always packed. If McDonalds opens a restaurant next to one of these frituurs, they'll go out of business, that's how popular it is here in Belgium.
If you ever visit Belgium, don't forget to try our Belgian fries, preferably with a delicious beef stew and mayonnaise!
---
All photos by @daan
---
The 4 links above are referral links and support this blog
---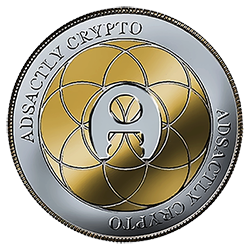 @adsactly
---