Oily sand base with a creamy cream filling with lemons. A real treat for coffee or tea.
300 g of wheat flour
100 g of starch
600 ml whipping cream
400 g of sugar
200 g of butter
4 eggs
3 large lemons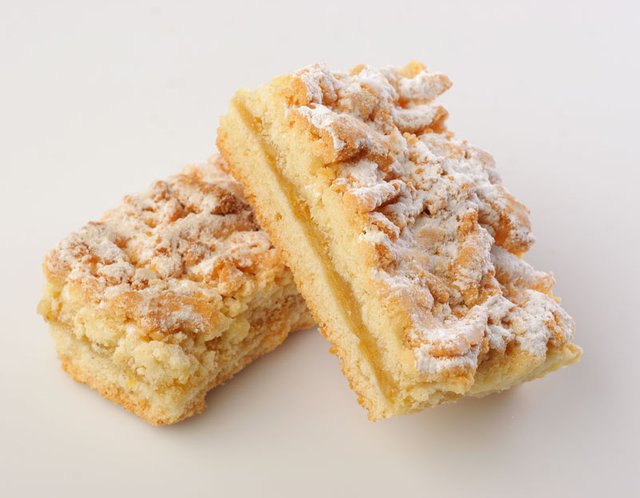 Grate the lemon peel and squeeze out the juice. Mix 200 g of flour and starch in a large bowl. Add the butter and grind with the flour until the mixture becomes like crumbs. Add 100 g of sugar and mix well.
Put the dough in a baking dish, well tamper. Put the oven in a preheated to 180 C oven, bake for 10-15 minutes.
For the filling, whip the cream, 300 grams of sugar and eggs. Add 100 g of flour, zest and lemon juice, beat until smooth.
Remove the prepared base from the oven, pour out the lemon cream directly from the top. Put it back in the oven.
Bake for 25 minutes or until the top grasps. Remove from the oven and completely cool, then cut the cakes with rectangles