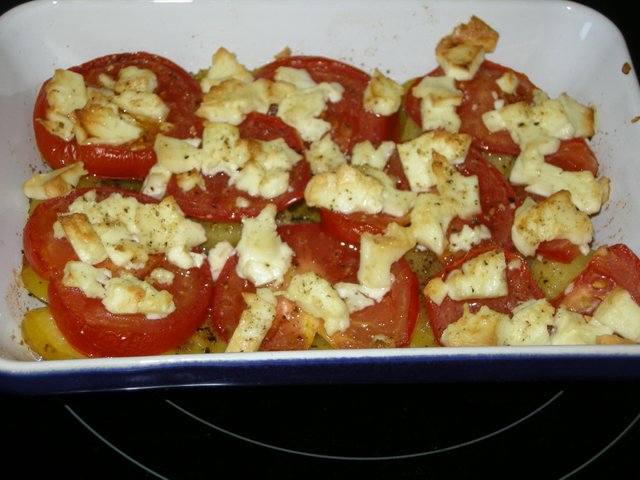 Yummy, healthy, Mediterranean summer lunch. Best of all: cheap, quick and easy to cook.
Here are the simple steps:
Step 1) Peel and cook potatoes, Cut them into slices, not too thick.
Step 2) Put some tomato-oil into a fire-proof form. I use the oil of dried tomatoes, which you can buy in glasses here in Austria.
Step 3) Put the potatoes into the form, add some salt and pepper(fresh)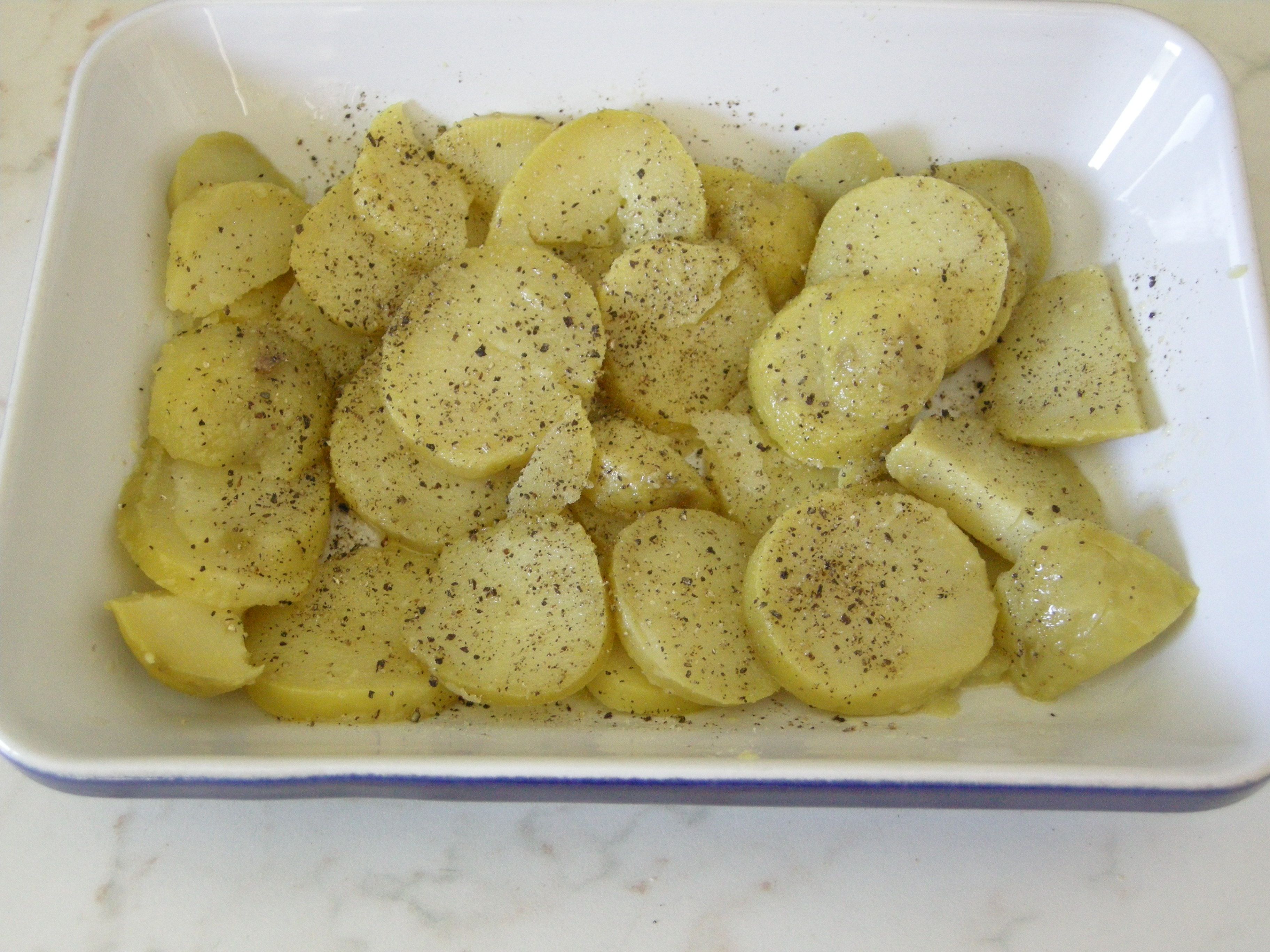 Step 4) Put sliced tomatoes on top of the potatoes, and very little salt.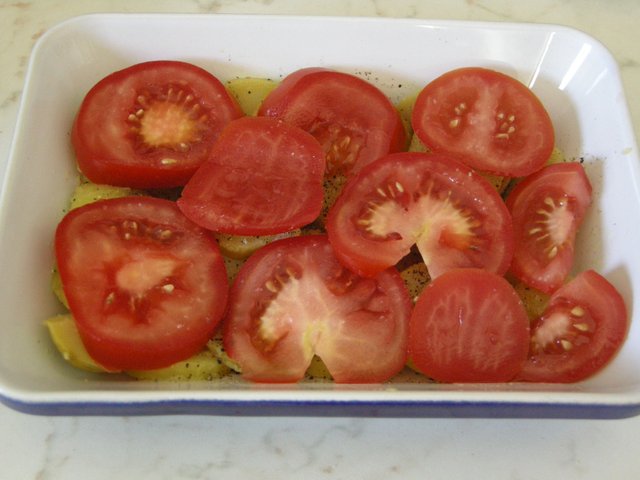 Step 5) Put feta on top of it. I love feta and use a lot of it. Sprinkle some more tomato oil over the feta.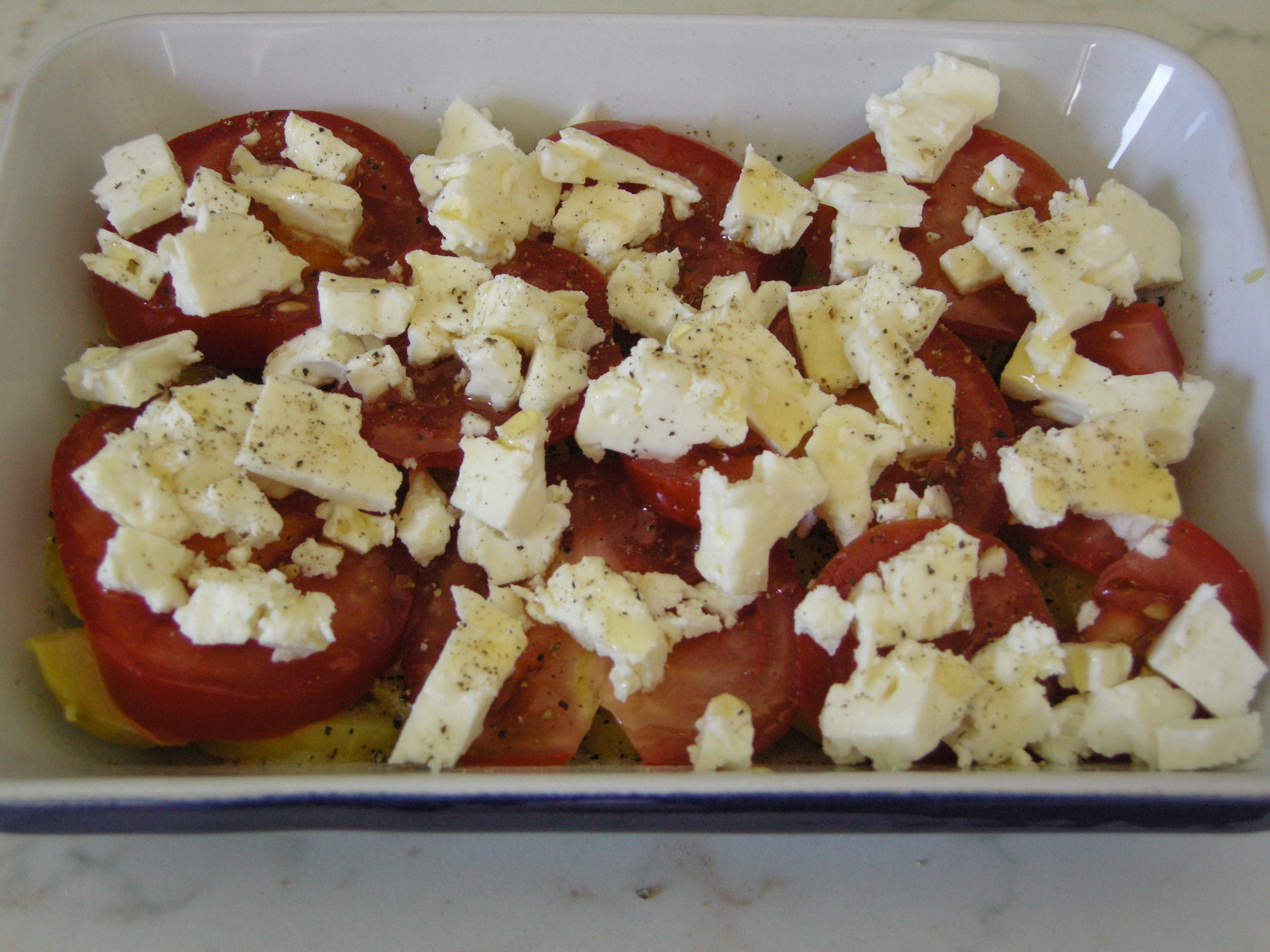 Step 6) Put everything into the pre-heated oven - 200 degrees. It takes about 20 to 30 min. The feta needs to get brownish and a little bit crispy.
That`s it :)
I don`t add the amounts of potatoes or tomatoes you will need for this delicious lunch here - you just use your common sense and try it out.
I am one of those cooks who does not go by recipes. Most of the time I just think about what I would love to eat today. Then I have a look what I have in the fridge and start creating something. 99% of the time the end results are very yummy.
What kind of food do you love? Do you prefer to go by cook books or are you more like me :) ?
If you like what I post make sure to comment and give me an upvote. Then you will never miss any new posts of mine!
Last but not least:
Enjoy your meal!