I love to make gumbo around the holidays and of course my helpers don't mind either. Gumbo and Ilsa are ready and waiting for any scraps that may hit the floor during the process.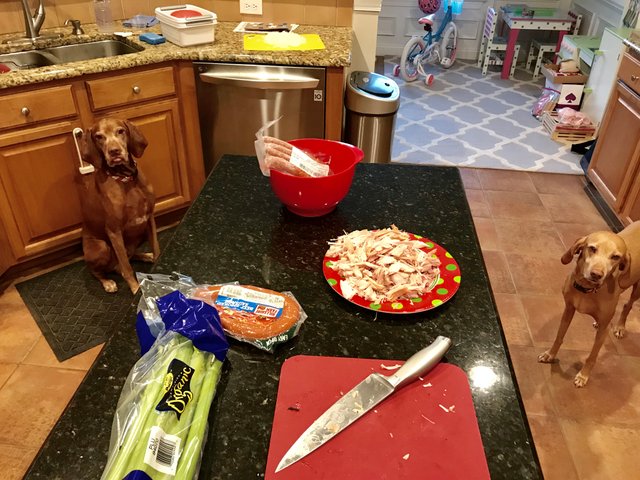 After getting the ingredients out and doing the initial chopping, the first thing to do is make a roux. I make mine from oil and flour. The key is to make sure it doesn't burn. It starts out light in color.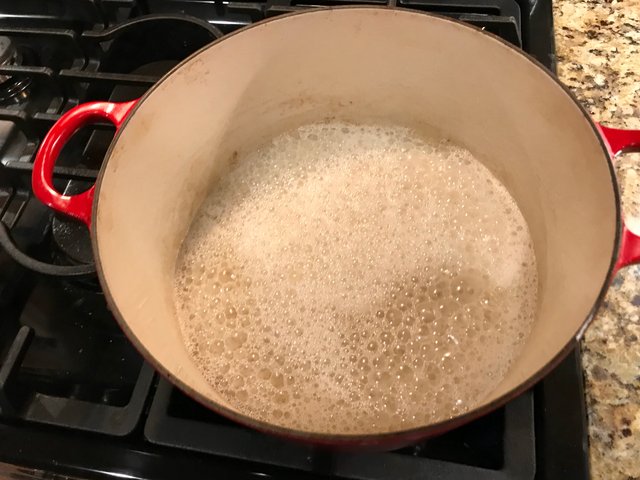 Then turns to a dark brown.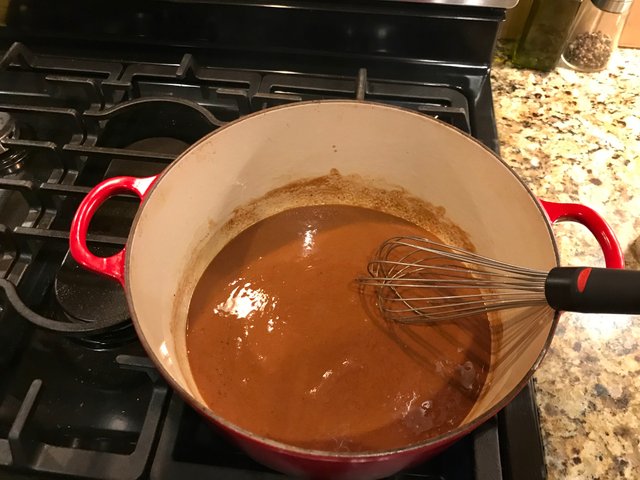 Next comes onion giving the roux a glossy chocolate color.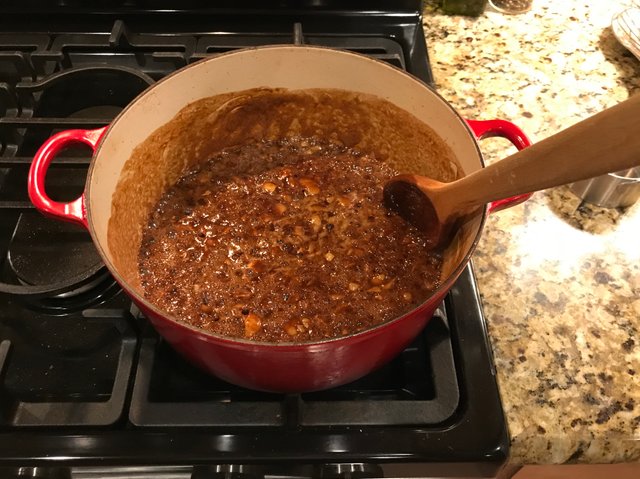 Now comes the good stuff. For this gumbo, I used some smoked turkey.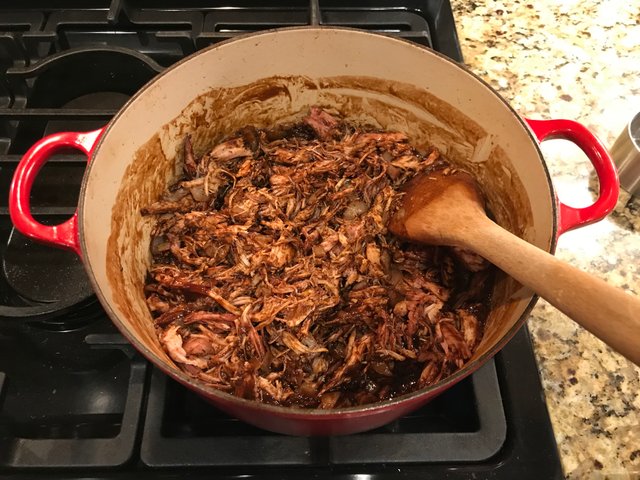 After browning the turkey, I added veggies and the first (yes, first) batch of sausage.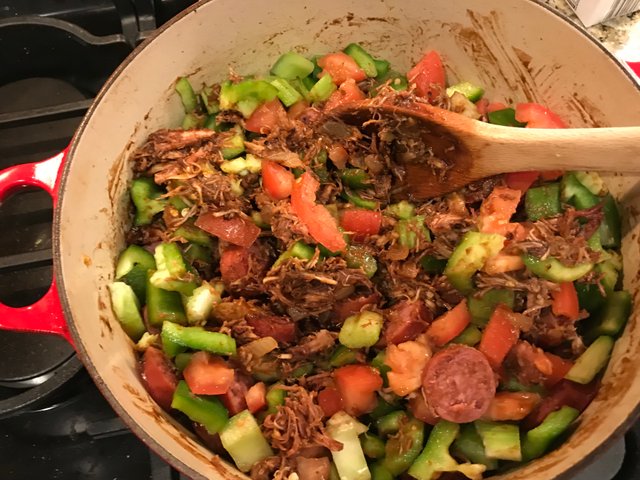 Then it was time to add chicken stock and let all the flavors mingle.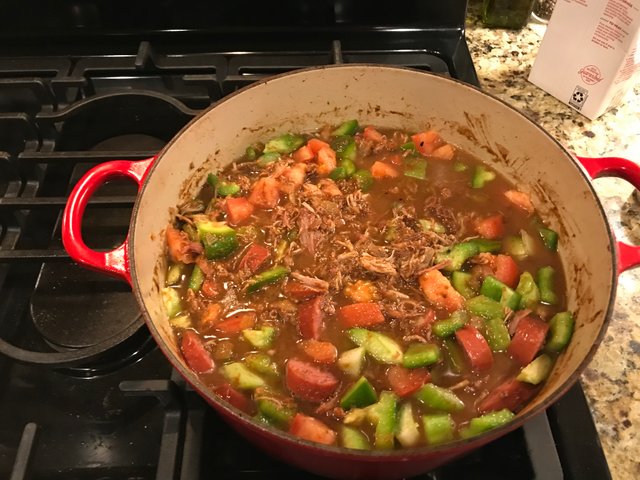 I finished this off with some andouille sausage and okra.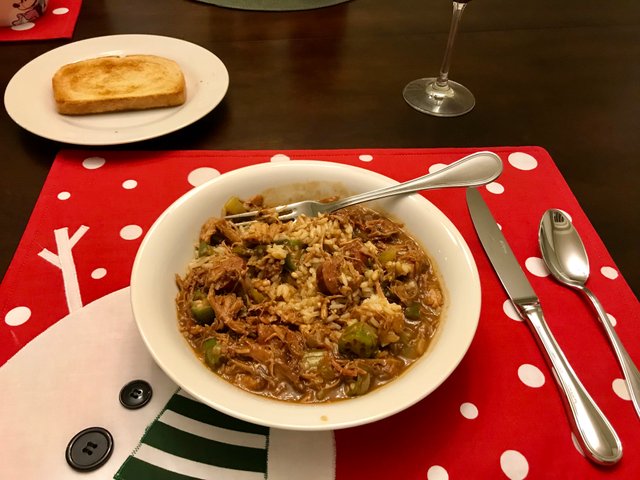 DELICIOUS!