Sushi is all about color, flavor and texture. Not to mention all the added health benefits!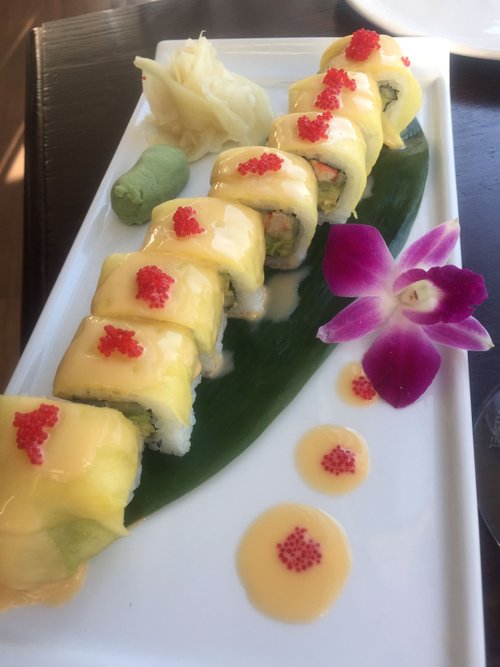 Sushi is a combination of many ingredients. Seafood is the main ingredient in sushi which contains omega-3 fatty acids and selenium. Different types of fish added in the sushi contain different minerals and vitamins. The vegetable and fruits, like cucumber, mango and avocados, often used in sushi also contribute to the many health benefits.
Ginger and wasabi, typically served with sushi, contain minerals, vitamins and antioxidant compounds. These antioxidant properties make them anti-mutagenic and anti-carcinogenic which help to neutralize free radicals in the body before they cause healthy cells to mutate into cancerous cells.
Another benefit of sushi is the omega-3 fatty acids in the form of fish which are healthy for your heart. The HDL cholesterol helps balance and eliminate LDL cholesterol. Balanced cholesterol levels prevent clogged arteries.
The seaweed wrap, Nori, used in sushi comes with many benefits as well. Nori is rich in iodine, which is an essential element for our body and hormone balance. Iodine is important for the regulation of the endocrine system.
The protein rich fish in sushi is low in fat and calories. This can boost the body's ability to function regularly, create new cells, and keep you healthy and strong.
The fish in sushi and the soy sauce are both rich in iron. Iron plays a huge part in the production of RBCs, which increase the circulation in the body, stimulate hair growth, and improve skin tone. Proper amounts of RBCs help improve the metabolism and can speed up the healing process of various cells and tissues.
Eat more sushi!