MORRON RELLENO, ASADO DE CARNE DE RES Y MANDIOCA O YUCA FRITA---STUFFED MORRON, ROASTED BEEF AND FRIED CASSAVA OR MANIOC
Hola a todos, como siempre digo, la comida es fundamental para el ser. humano, es como el agua que bebemos, si alguna ves nos hace falta, es imposible subsistir, pero el detalle esta en que a veces cuando cocinamos sale en abundancia, entonces como lo hago yo, papel film y al frízer que es una manera de preservar el alimento, según cual sea, porque algunos duran muy pocos, como lo es el morrón relleno con arroz condimentado el cual quedo de una comida, también el asado, una ves cocinado dura un poco mas, luego los quito del frízer, sigo el proceso y lo vuelvo a degustar, pero esta ves acompañado con mandioca o yuca frita, la misma primero se la pela, se lava y se pone a hervir, cuando notamos que esta blanda, la colamos y la dejamos que se enfrié, para luego cortarla en palitos o bastoncitos y freírla, cuando notamos que ya esta la retiramos del aceite, la colocamos en una fuente donde primero ponemos una servilleta de papel, su función es absorber el aceite que quedo en la mandioca, le agregamos sal a gusto y listo.
[image.png(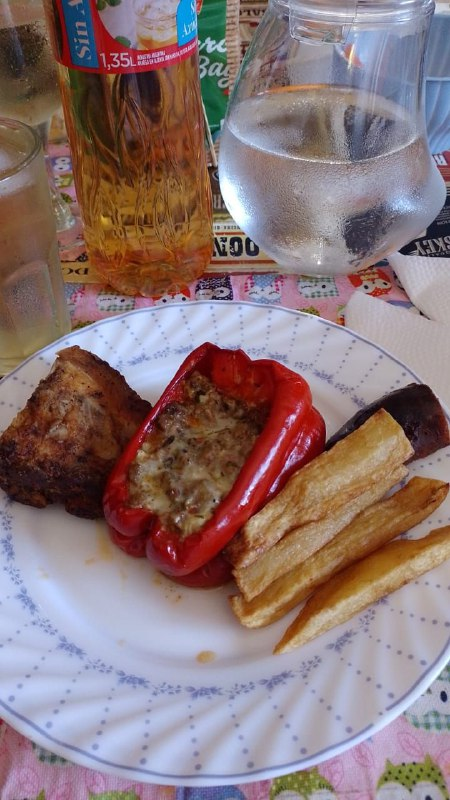 )
Por eso lo personal siempre que queda un resto de comida, con las precauciones del caso la guardo en el frízer, para degustar en otra ocasión con otras comidas.
GRACIAS POR SEGUIRME.
TRANSLATED INTO ENGLISH
Hello everyone, as I always say, food is fundamental for the human being. It is like the water we drink, if we ever need it, it is impossible to subsist, but the detail is that sometimes when we cook it comes out in abundance, so how do I do it, film paper and the fryer which is a way to preserve the food, depending on what it is, because some last very little, as is the sweet bell pepper stuffed with seasoned rice which is left over from a meal, also the roast, once cooked it lasts a little longer, then I remove it from the fryer, I follow the process and I taste it again, but this time accompanied with fried cassava or manioc, the same is first peeled, washed and put to boil, when we notice that it is soft, we strain it and let it cool, to then cut it in sticks or sticks and fry it, when we notice that already this we remove it of the oil, we place it in a source where first we put a paper napkin, its function is to absorb the oil that remained in the cassava, we add salt to taste and ready.
[image.png(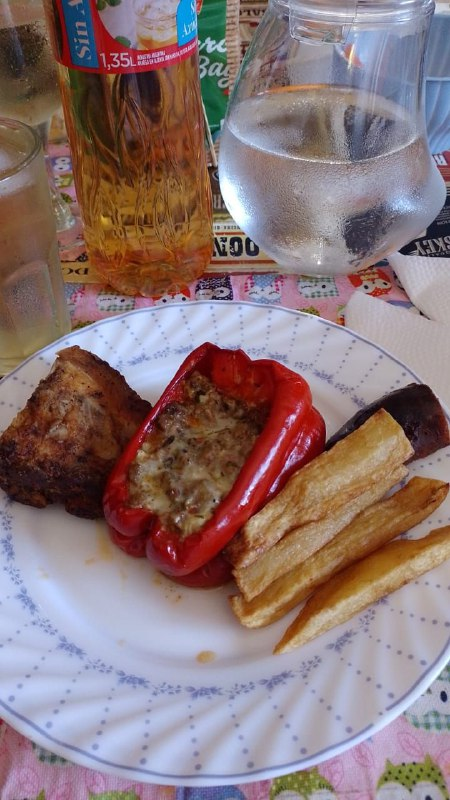 )
That's why I always keep the leftover food in the fryer, with the necessary precautions, to taste it in another occasion with other foods.
THANKS FOR FOLLOWING ME.