The tastiest breakfast. Peach Clafoutis
Hello, dear Steemians! Today I want to offer you amazingly tasty YUMMY for breakfast! It is very easy to make, but very delicious. Are you ready? Here we go!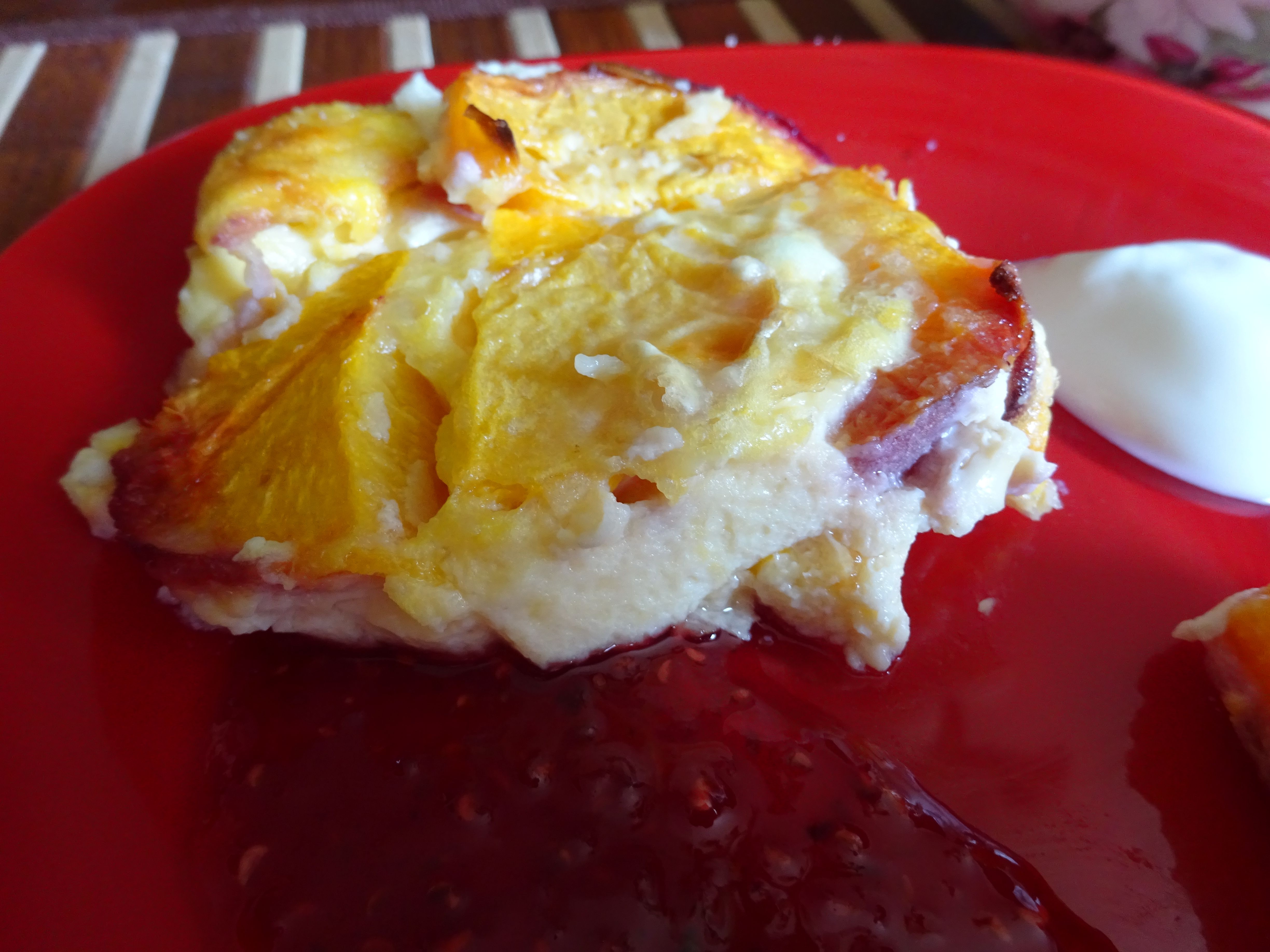 The ingredient:
• 4 big peaches
• ½ cup of flour
• 1 cup of milk
• 1 table spoon of sugar
• 3 eggs
• 1 tea spoon of butter for the baking form
Oil the baking form, then cut the peaches and distribute it in the form.
Whisk the eggs, mix it together with 1 cup of milk, ½ cup of flour, 1 tea spoon of sugar. Make sure there is no little pieces of flour in there. It should be liquid.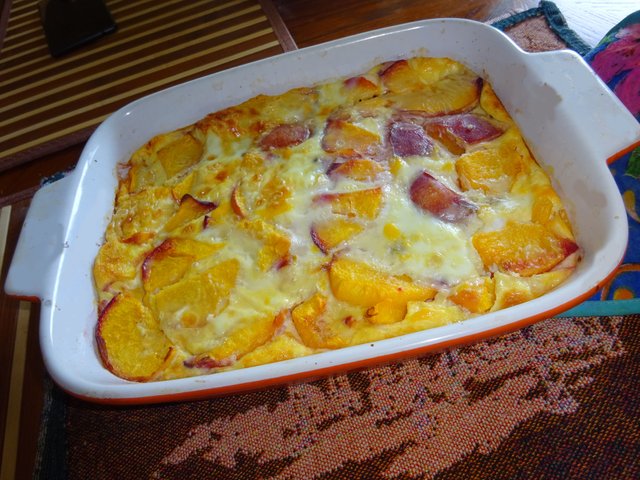 Preheat the oven to 180 degrees. Then put this mixture between and on top of the peaches and send the dish to the oven for 30 minutes. It should not be burned, and the cake should be fluffy.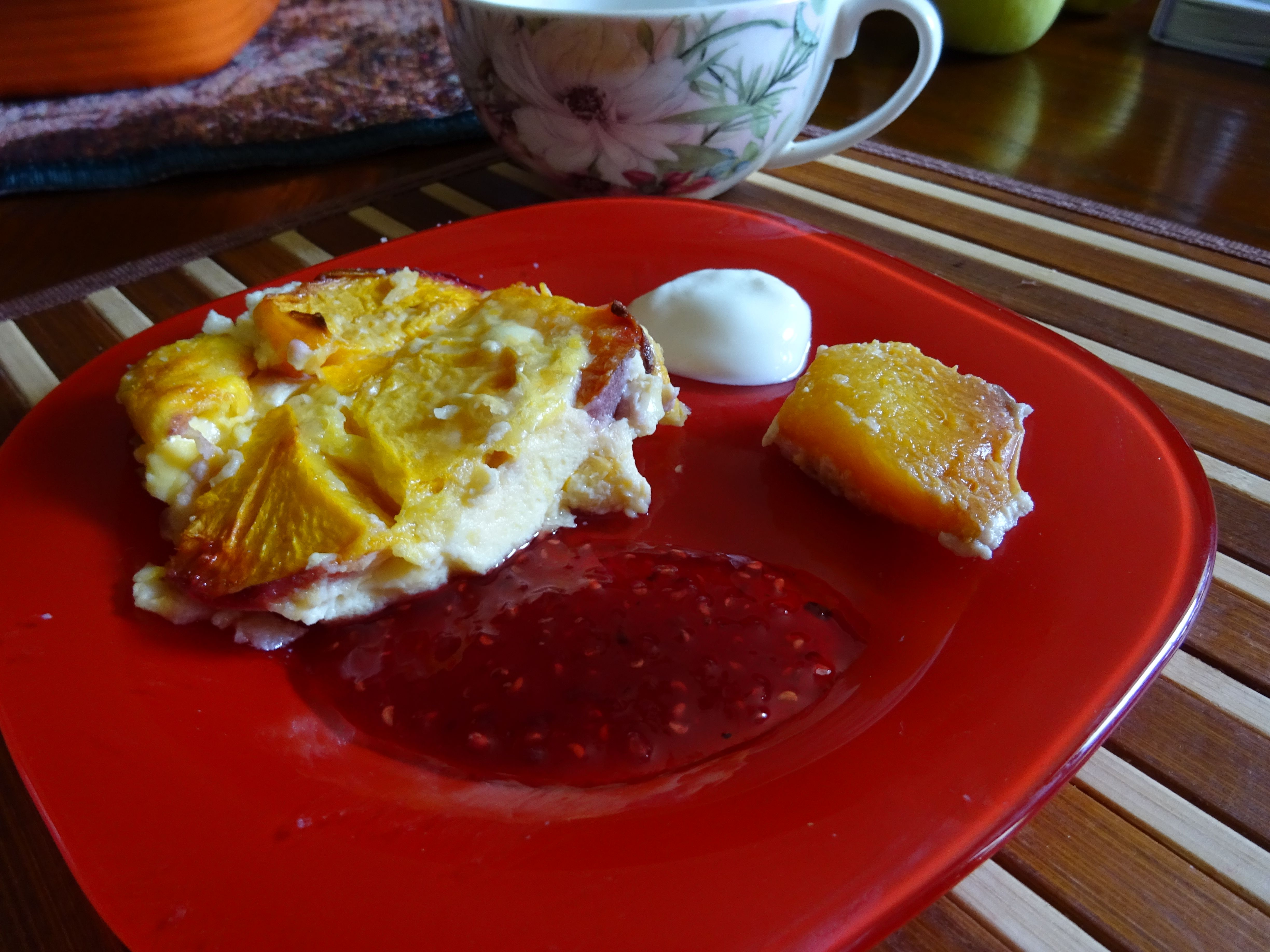 Voila! Your amazingly tasty breakfast is ready !