Dairy products are an integral part of Indian culture and even in the religions like Hindu and Jains it is considered a holy food and used to offer in temples. No need to say that milk and milk products are consumed in huge quantity without considering the suffering of animals. People are so habitual to dairy that even not ready to listen against dairy products. If somebody understand about it immediately they ask about alternatives of dairy products.
Though veganism is not a popular lifestyle in India, some people are venturing into vegan business to provide the best alternative to dairy and other non-vegan foods. Being a vegan I always try to find some vegan alternatives so could suggest aspirant vegans. Till now I am a regular consumer of soy milk and tofu which is easily available in the market but vegan curd and its products are not easily available in the market and also a challenge for me to make sour vegan curd.
Recently I came to know about a company Karma Milk Pvt Ltd making 2 products peanut buttermilk and flavoured almond milk under the brand name Nutriva. As I was in the search of a good alternative of curd and buttermilk I ordered 8 pieces of 200 ml ( Even though nowadays I do not prefer to buy any stuff online but since it is not available in the local market I ordered it online)
Today just after finishing my lunch I received this parcel and opened it immediately to gulp one pack out of 8, as buttermilk is usually considered good after a meal.
I would just say that after turning vegan 1st time I got such an amazing buttermilk, even my other family members(non-vegan) appreciated it a lot!
I really loved the tanginess of curd I was searching in any vegan buttermilk. Even I tried to make it at home but was never succeed to get such taste.

Even it is little expensive as compare to non-vegan buttermilk available in the market, I would highly recommend to all even if you are not vegan must try this divine cruelty-free buttermilk.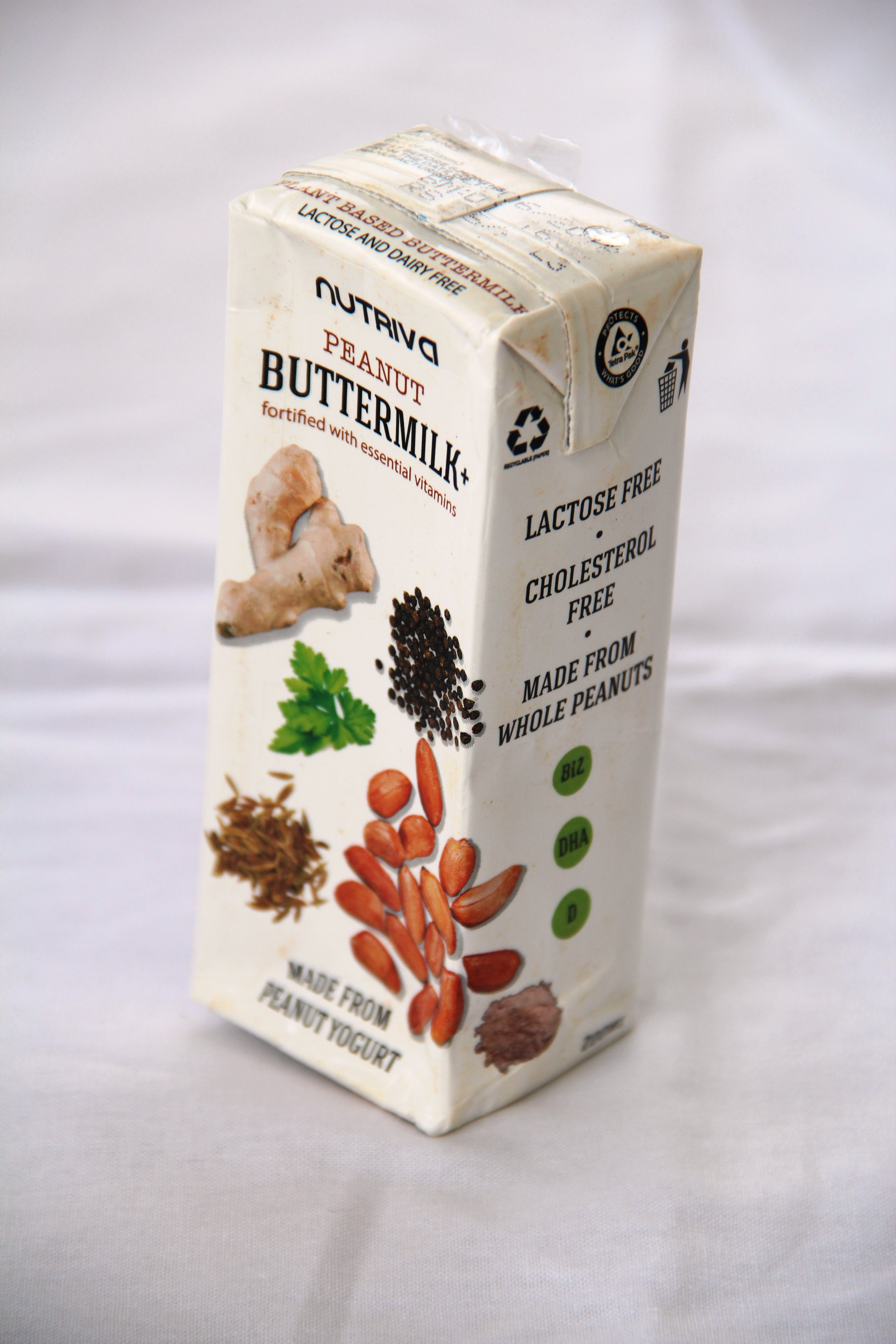 ---