This 3 ingredients easy to make mango ice-cream is very soft, delicious and rich in coconut cream and mango pulp.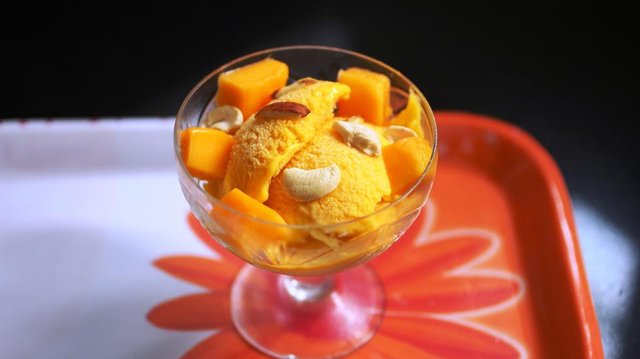 Ingredients-
Mango pulp (no water added) 2 cups
Thick coconut milk 1.5 cup
Sugar 1 cup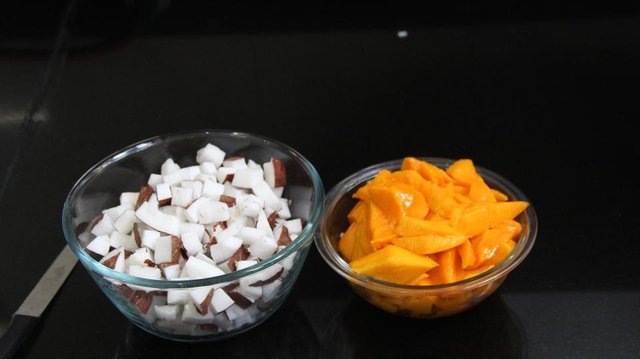 Procedure-
Take best quality ripe mango and make pulp out of it. No need to add water.
Take Coconut flesh and blend in a high-speed mixer. No need to add water. Squeeze the pulp and you will get thick creamy coconut milk.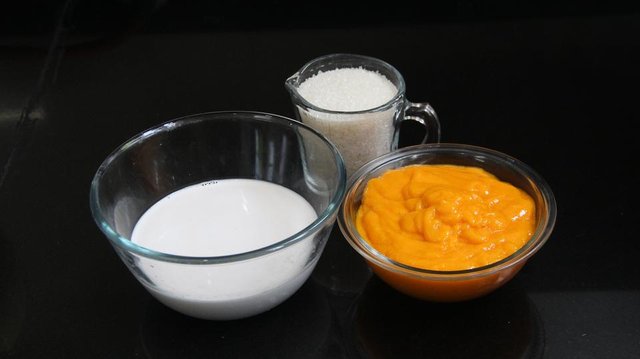 Now in a blender add all above 3 ingredients and make a smooth puree.
Keep in deep freezer for 6 hours and blend again.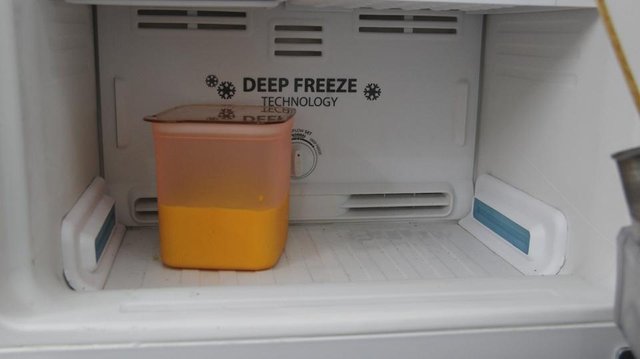 Now fridge for at least 12 hours and ice-cream is ready.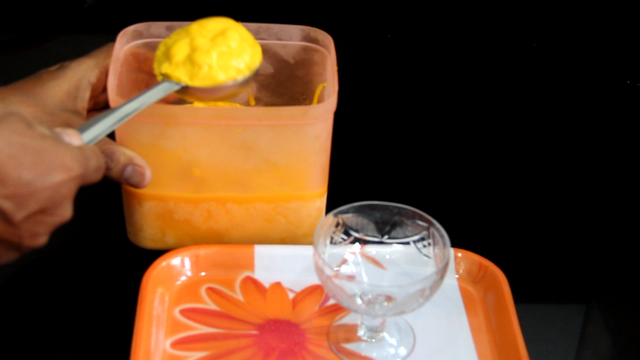 Serve in ice-cream cup and garnish with dry fruits and mango dices