Welcome to Masala Theory, an indian restaurant that takes traditional flavours and presents it with a twist!
Situated in Surry Hills, Sydney, it's a 'Bollywood meets Andy Warhol' place decorated with vivid murals and artworks, neon lights and metal dinnerware. The menu itself is brightly decorated with a kaleidoscope design of India culture.
Hip designs of women wearing sari and Raybans, on skateboards really play into the idea that the restaurant wanted to create India, a nation exhibiting both traditional and modern identities.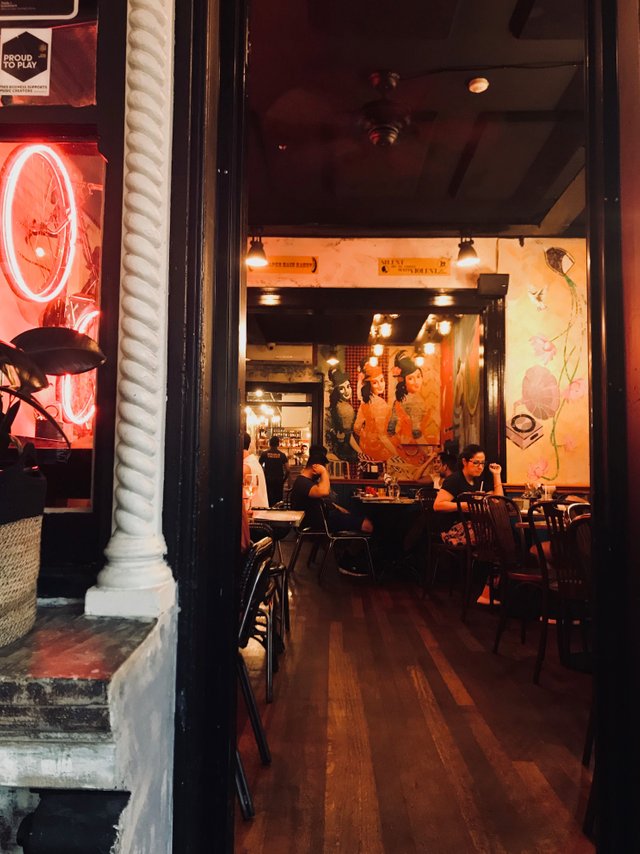 @nishyfishy and I were lucky to get a spot on the leafy terrace.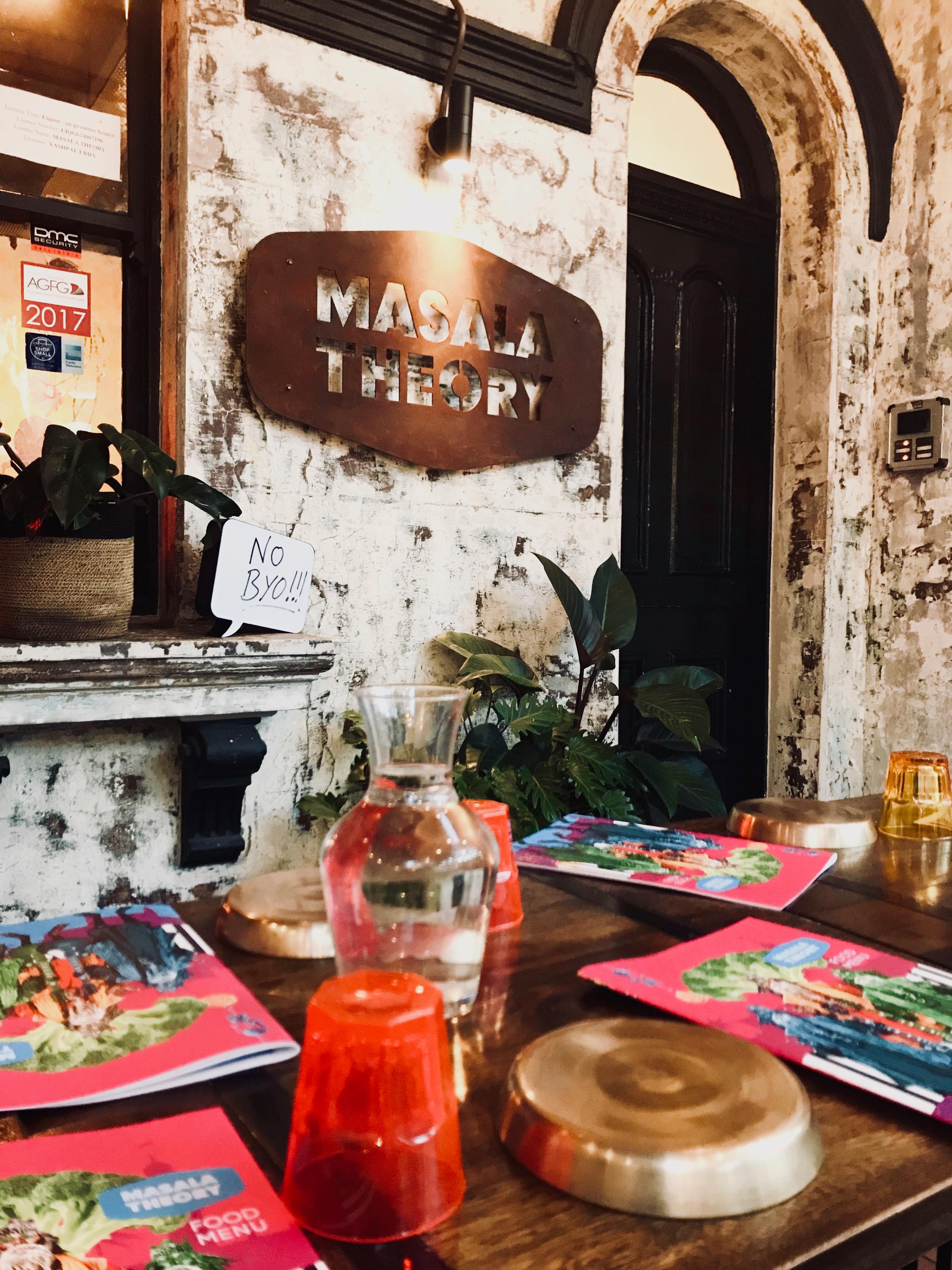 Entree
@nishyfishy and I selected this fried prawn dish served in a glass, fittingly called a PRAWNTINI. Crispy and flavourful to say the least!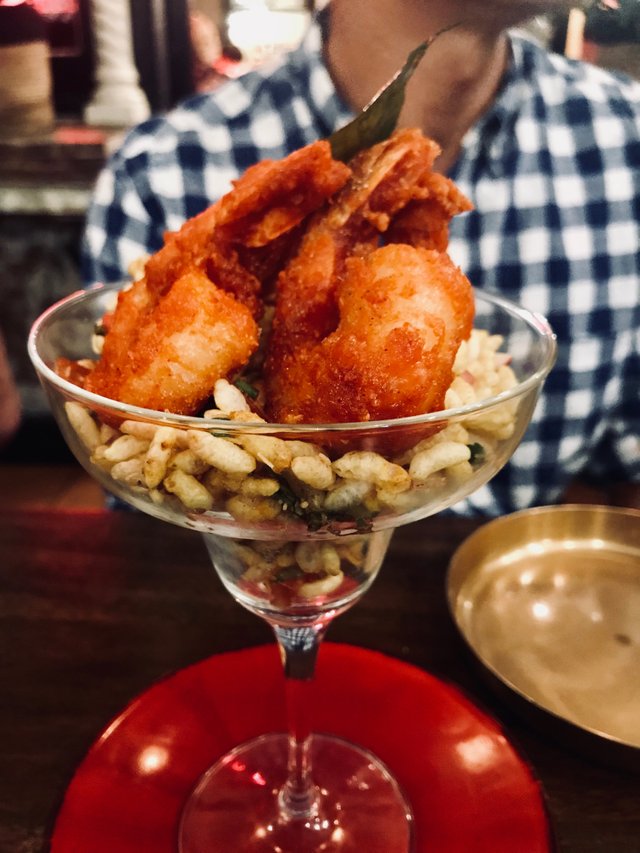 Main
We selected classic food items such as curries, butter chicken, daahl, naan and biriyani rice.
Each dish was insanely delicious. Usually there's just one dish that doesn't sit well with my tastebuds, but this place seems to offer my tastebuds everything and more. The flavours complemented each other very well.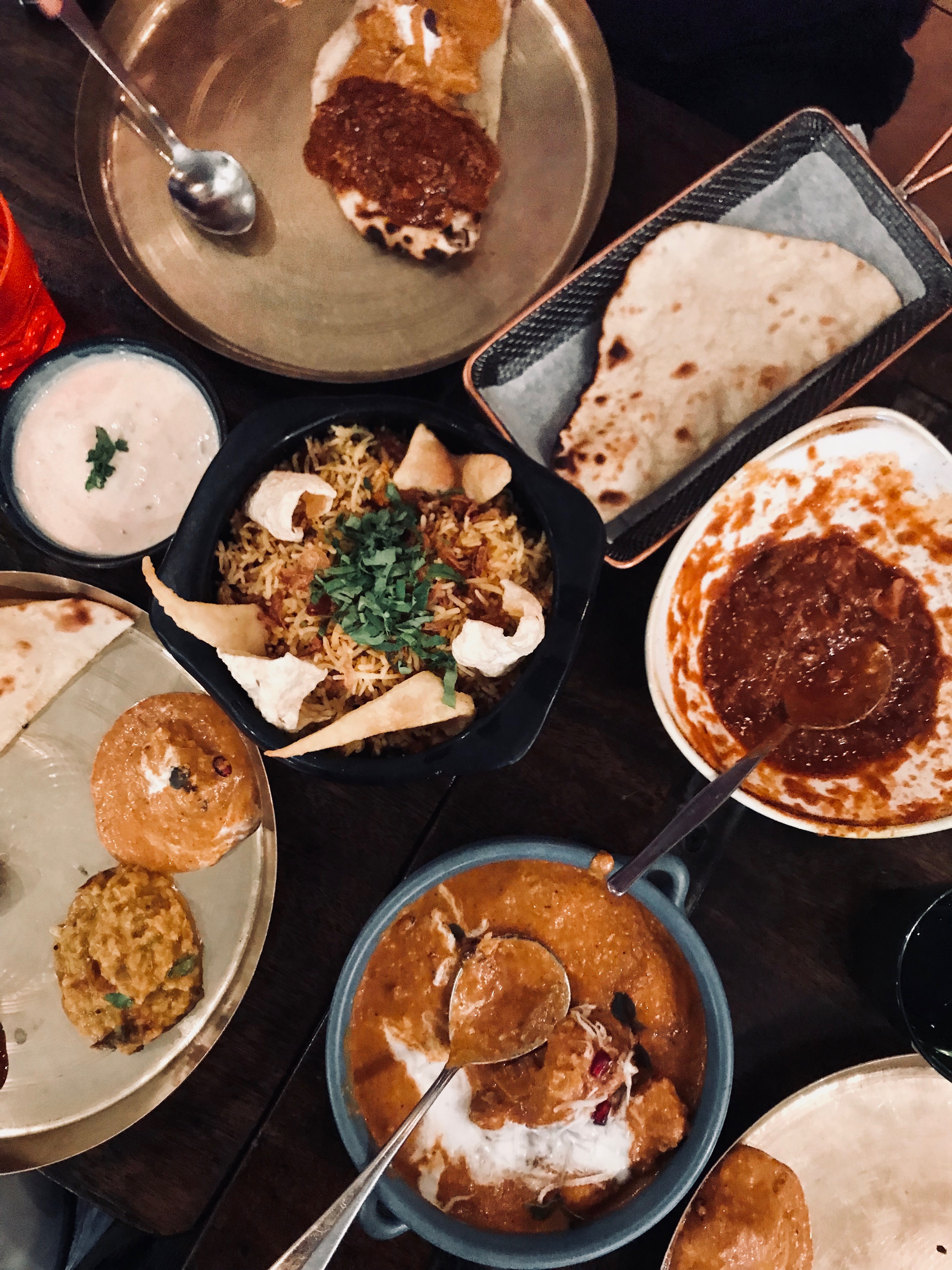 The MANGO SMOKED TANDOORI LAMB CHOPS sounded pretty enticing, and it did live up to our expectations. A wonderful concoction of flavour dancing in my mouth!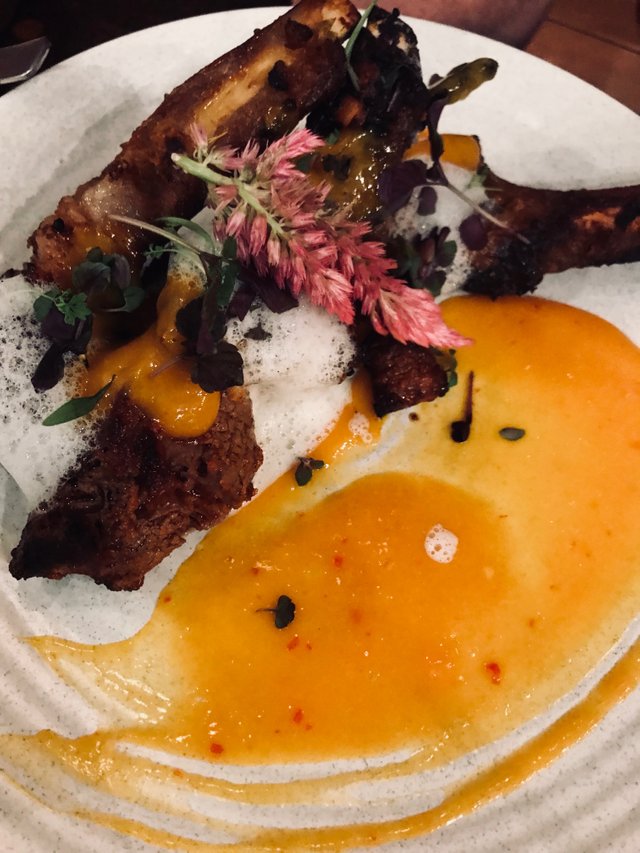 Final Thoughts
Overall, it's a must visit place. Yes, I am a sucker for restaurants that take the time to decorate their nook in an interesting and appealing way but of course, the food here is the bomb! You'll be sure to see me there again, revisiting familiar tastes but experimenting more with different dishes on their menu. Although their whole concept seems to rely upon weird and funky food items, the restaurant stays true to Indian flavours, and only presents the dish itself in a contemporary and artistic way.
Hope you enjoyed these pictures!
Share any of your food memories below :)
With Love,
Chels
x