Chelsey's Chronicles #13: @chels eats fried chicken
Morning Steemians!! Another food adventure post for you :)
This time, I want to take you to Belle's Hot Chicken!!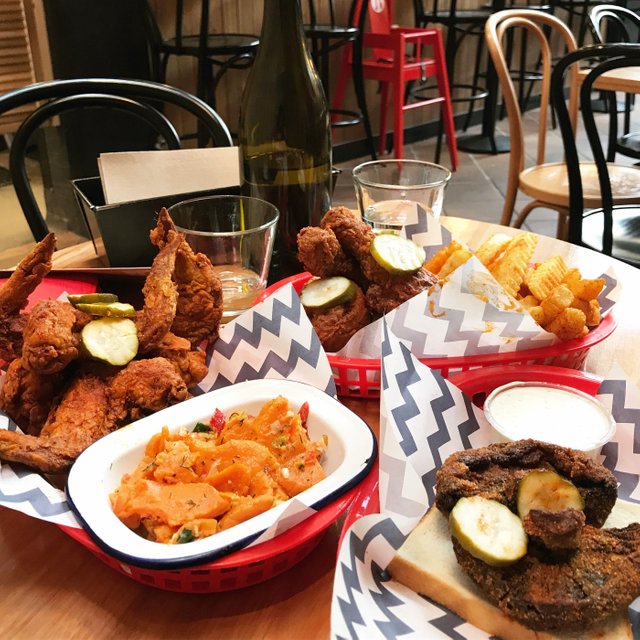 This is, hands down, one of my favourite restaurants to come to if I need a chicken fix.
You can select either wings, drumsticks or tenders which one with one side of either fries, a selection of salads, coleslaw or pickled vegetables. (being a sucker for potatoes, I always opt for their fries)
The cool thing about this place is that you can choose the level of spiciness - which means it caters for all people of all varying spice tolerance. I'd like to think that I take spice really well so I usually select really hot. That said, if i want a comfortable and unsweaty feast, I'll go for hot. If you can't take spice well, there is a mild option, and I think it's just a non-spicy seasoning - so do not fear!
There are also sandwiches and burgers offered if just having chicken on it's own is not your thing.
The Fried Chicken Verdict
VISIT AS SOON AS U CAN (IF U CAN, otherwise just visually eat the chicken via my photos)
I highly recommend this place. Every time i visit, the chicken is incredibly juicy and well flavoured. It is a messy experience because the seasoning does coat your fingers and potentially around your mouth if you really dig in (like me lol) but they have lots of paper and wet napkins available to wipe away the cheeky evidence.
The fries are crispy and seasoned and once you take a crunchy bite, the potato inside is soft :')
Probably one of the best servings of fries I've had - and that's saying something since I eat quite a bit hahah
We have the mushrooms are go (that are pictured), and they were pretty good! Crunchy outside and soft inside, just like the fries.
They sprinkle some pickles here and there. When I was young, I used to HATE pickles. I remember when I ordered the cheeseburgers from McDonalds, I would always take the pickles out. But now, I really like them! It's pretty cool to try something again that you didn't like as a child and find that your taste buds have changed and matured :D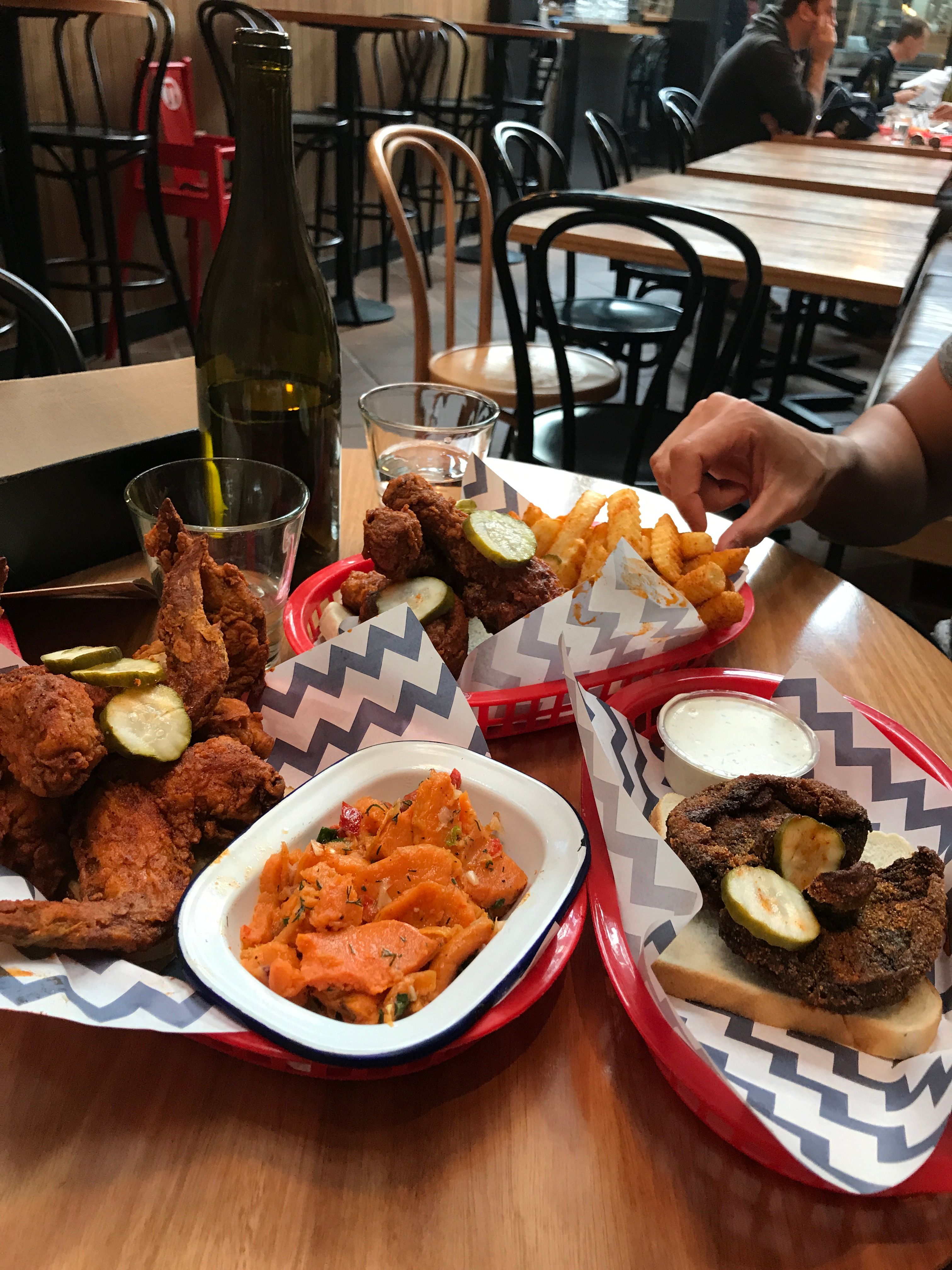 Until next time!
With Love,
Chels
x
All pictures taken with my iPhone 7