New knives, FINALLY!!!
I Remember writing about the state of my knives or rather my one knife a few months back and at the time I was preparing to enroll at culinary art school, well a lot has happened since. Including a decision to not go to culinary art school, and a lot of new work opportunities and business in general.
In this post though I wanna show off my new babies. I bought this set on a site called lazada, which I guess is the Philippines equivalent of amazon or alibaba. Anyway the set looked great and it was reasonably priced so I bought it and I'm actually quite chuffed with the choice.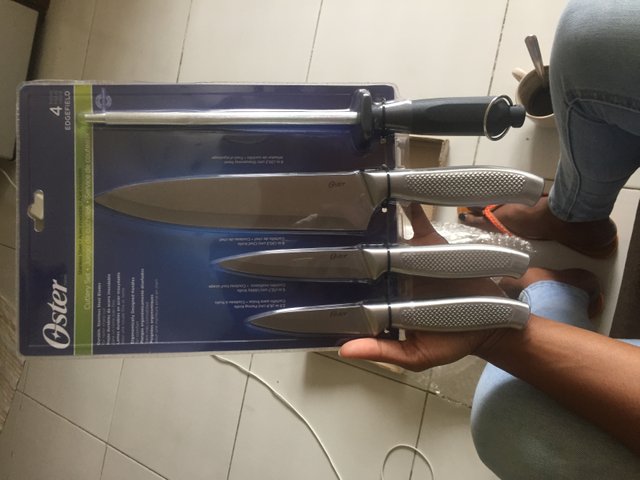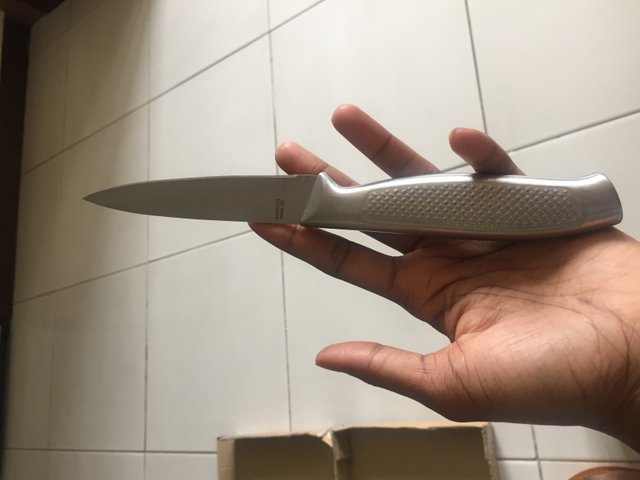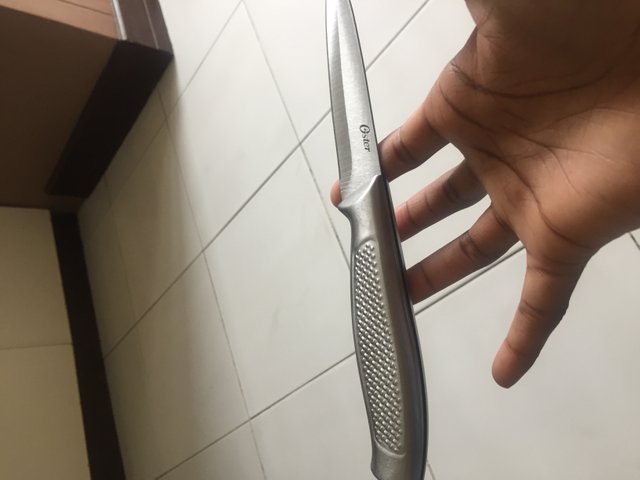 So it's a set of 3, I'm not linking the store or anything like that because this is not an add I just feel super happy to finally have new knifes and I've actualy had them for a few weeks now and I'm satisfied. The only downer was that the tip of the chef's knife broke I'm guessing the it wasn't packaged well enough. But it's ok the knife still does well in the kitchen.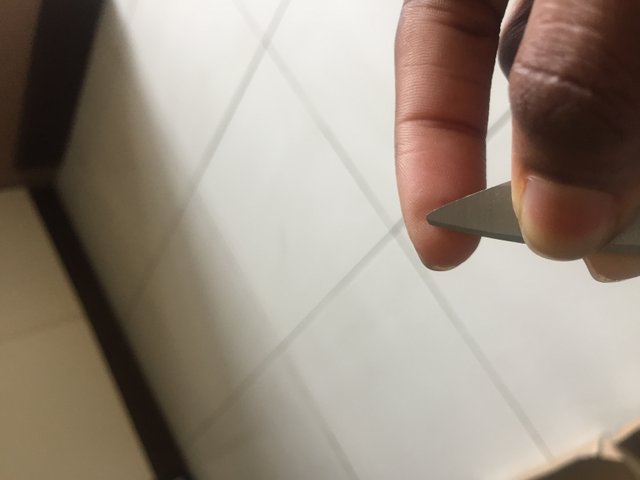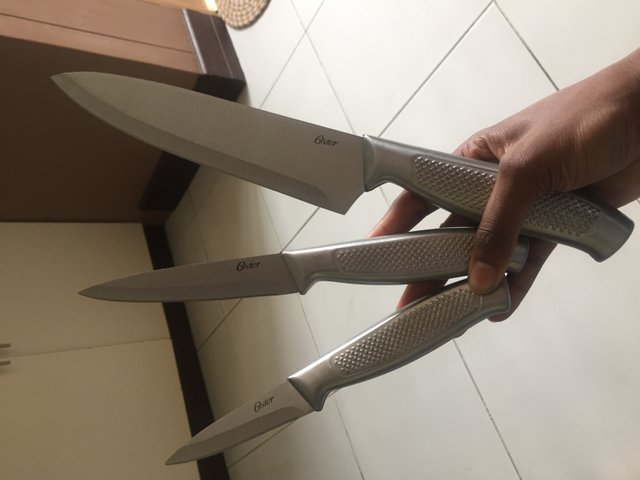 I'm reading this post as I write and I'm like - these steemians are gona think I'm obsessed. Lol.
Do share upvote follow resteem and comment. Love hearing from y'all.
You have a great day now.