Cheft Review: Circa 1900 Cebu City
So I heard a lot of great things about this place before my first visit so I decided to check them out, and, well I guess it lived up. it's hidden in an old part of town and the place itself is made up of a cluster of ancestral residences, which give you a glimpse into the colonial area in Cebu. The houses Casa Uno and Casa Dos have been restored and renovated and are now a beautiful showcase of a marriage between past and present.
Casa Uno is what I wanted to see. the dining room had obvious features of historical importance and beauty but I was there for the food. There menu is by far the best I have seen in Cebu this far, I feel like reviews are such spoilers so I will not go into too much detail describing their different offerings, instead I will say this, If ever you find yourselves in Cebu city in the Philippines, do yourselves a solid and have dinner at Circa.
So I went for dinner and didn't quite get a chance to take pictures of the actual buildings but I did take pics of our meal. I ordered their ostrich steak which was served with a side of creamy polenta and pureed beets as my main dish, my dinner companion had a lamb shank with mashed potatoes and vegetables, We shared a beautiful salas for our entrée.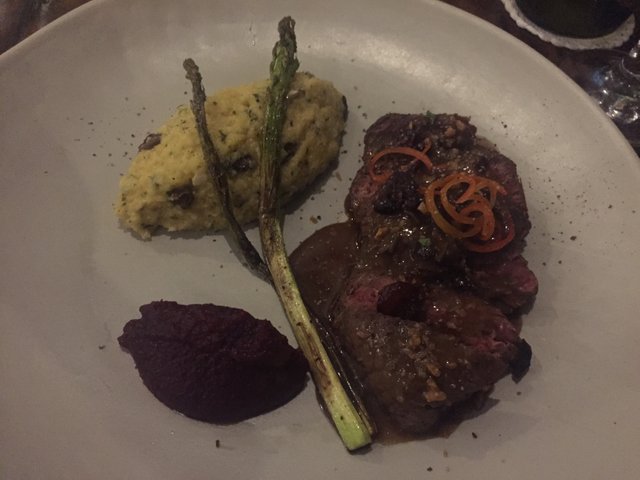 This is the ostrich steak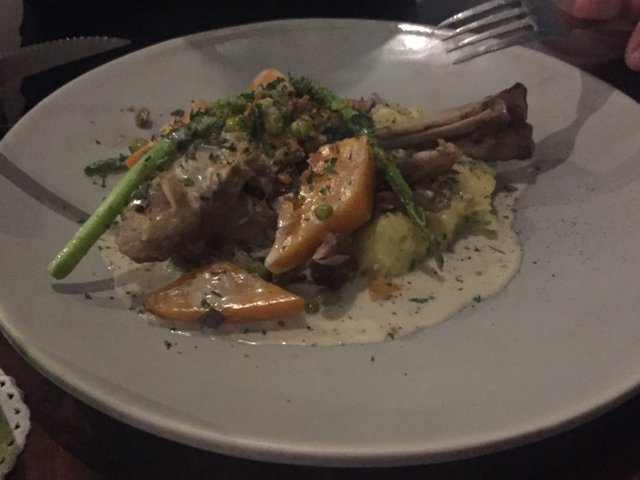 This is the Lamb shank
They serve a very small light complementary, kinda mini entree before the actual entree is brought out. This was a small crumbed and fried shrimp ball if I'm not mistaken.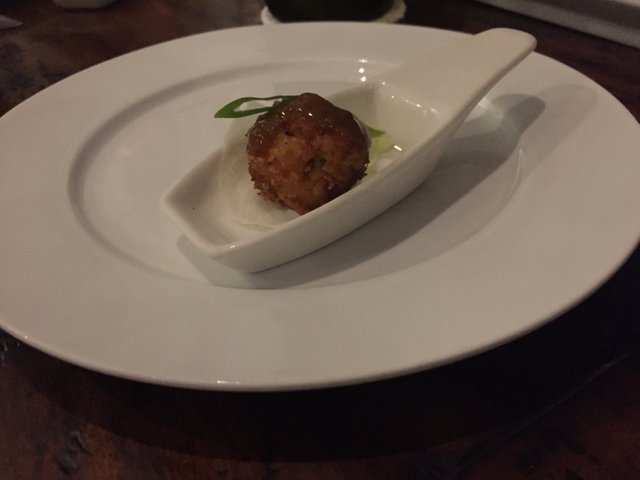 The salads at Circa are magical the ingredients works so well together I can't wait to try the rest of the salads on the menu. The one we chose had honey pear, mixed greens, candied lemons and I can't quite remember the dressing. Their desert menu is made up of flan and cheesecakes, which were quite delicious as well.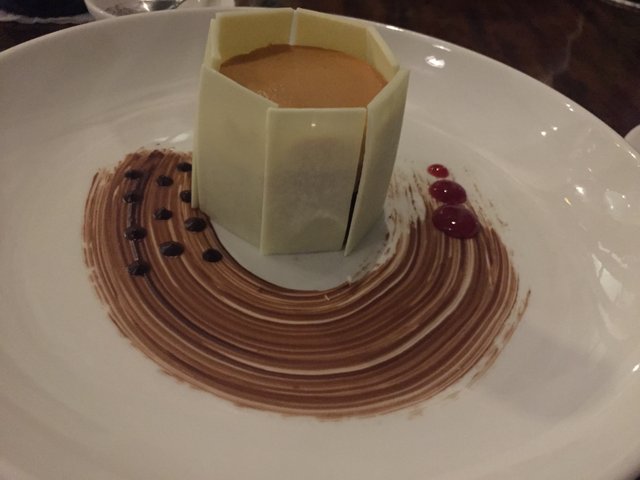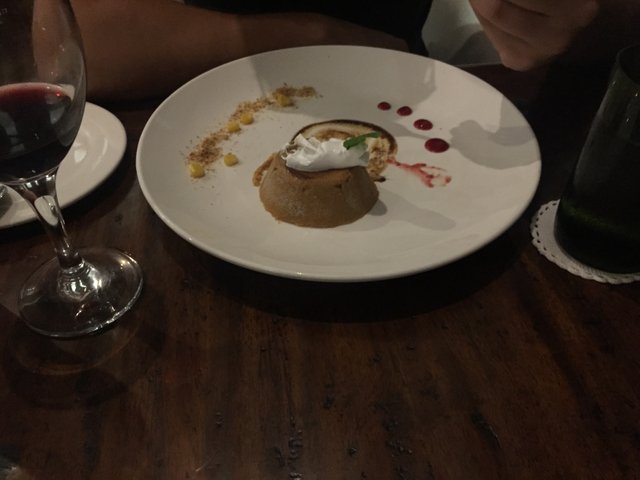 We had a red to go with the meal, I think they had quite a nice selection of wines.
All in all I really enjoyed eating there, and had a nice chat with the executive Chef about the ostrich which was the only think I found to be a little lacking in flavor but to be fair I am used to South African ostrich or rather the last ostrich I had was in South Africa and animals in SA roam freely eating all kinds of naturally growing herbs etc so the flavor of the meat is always intense.
That brings my review to an end. I hope you all enjoyed reading about my experience.
Do up vote, resteem, follow, and comment.