A feast for KINGS
Hello, All you wonderful steemiters!!!
Today was one of those days I just didn't want to end! It was jam packed full of fun and amazing food.
A while ago @noobless and I received complimentary tickets for a free buffet lunch at Billy G in Monte Casino. For those of you who are not familiar with this place, I would like to tell you a little bit about this Casino.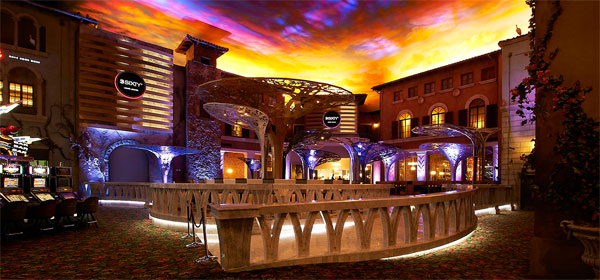 It's quite unique from what you would expect from a casino, like any casino there are places to gamble but this place has such a wonderful vibe. In different parts of the casino the roof is painted in different ways (for example night sky in the casino and daylight everywhere else, because you know they want to keep those gambling unaware of time). The rest of this beautiful place looks like you have traveled into a completely new dimension!
The top of the buildings look like windows leading into flats with balconies, washing, and birds.Its a completely unique and a spectacular experience. There are fountains and a Beautiful piazza outside and even a theater which makes it a really wonderful place to go for a day out.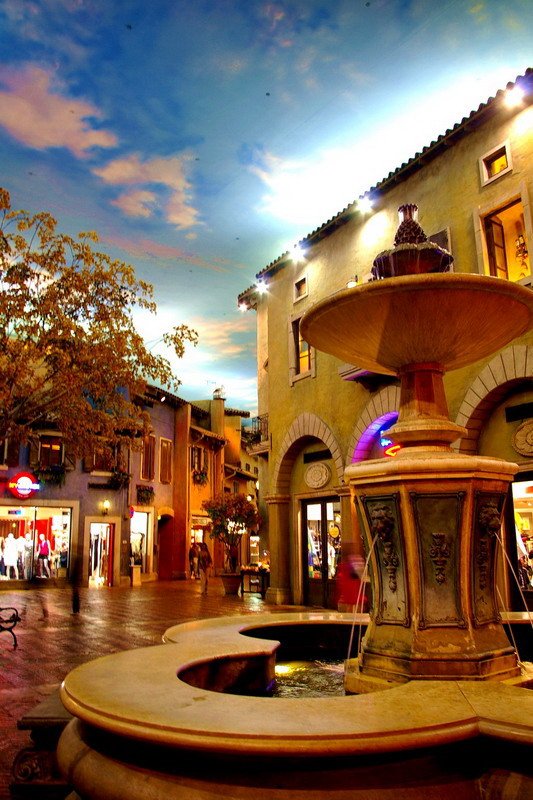 We got to Billy G at around 12 for lunch and we were greeted with friendly faces and wonderful staff who led us to a quiet but romantic table outside which looked up a fake sunset and a tree which was rather pretty.There was also an amazing amount of food to choose from and everything tasted absoloutely delicious. The variety was large there was sweet and sour pork, roast beef and chicken, roasted potatoes, vegtables, salads, pasta's, steaks and so much more!
below are just two photos of some of the delicious food we had.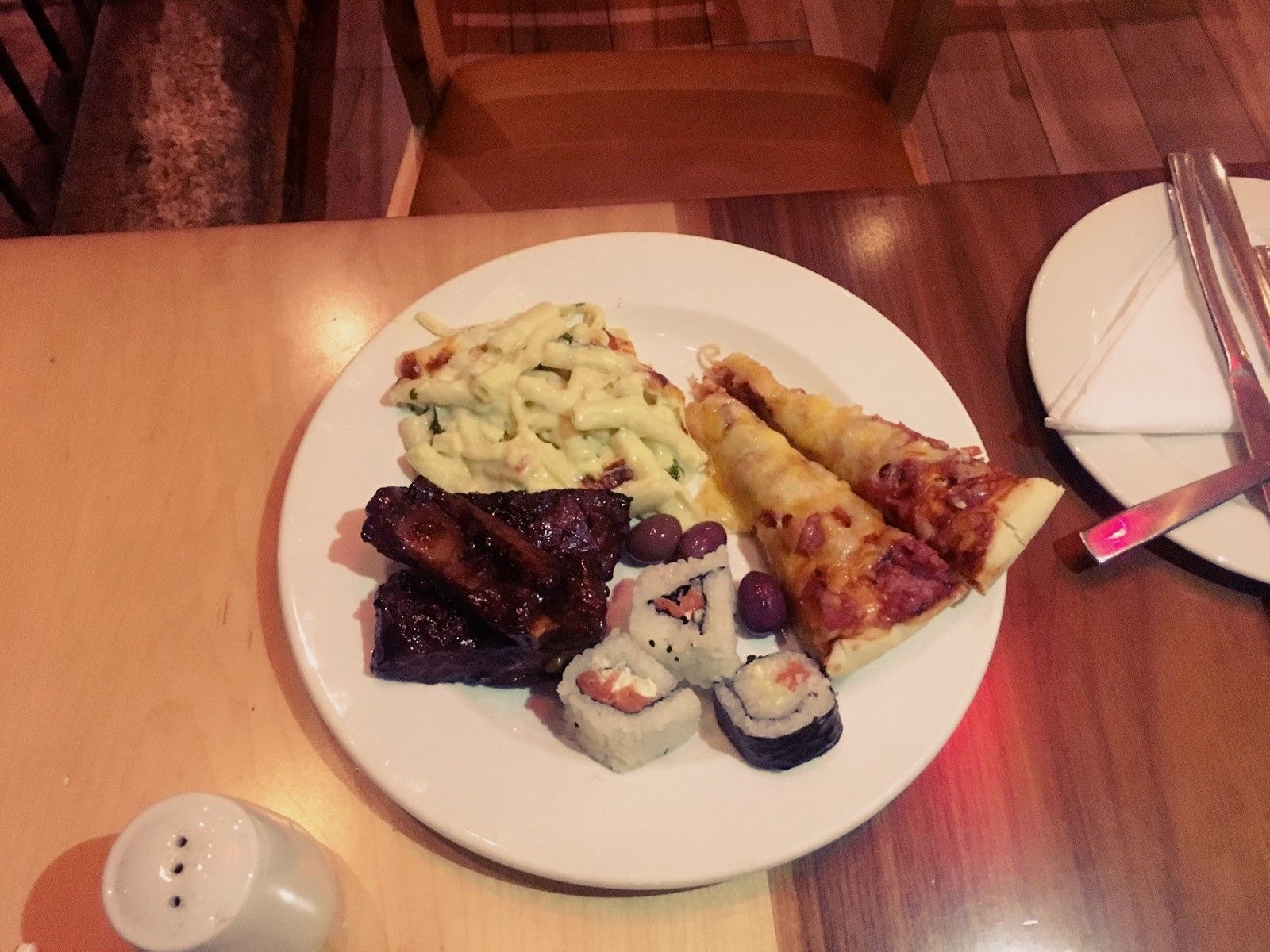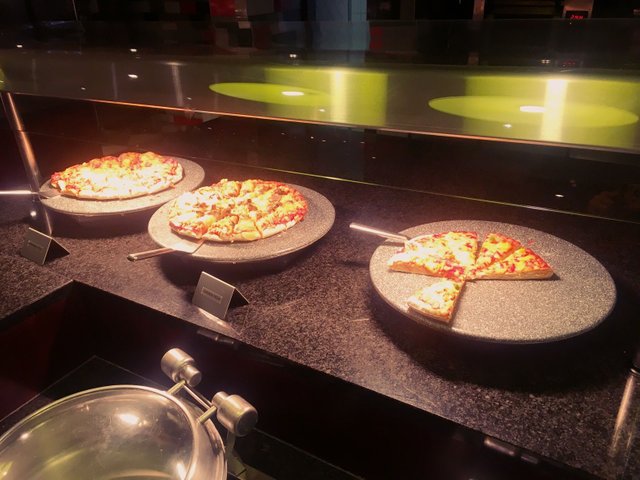 After lunch, we were then directed to the desert table which had so many options. It was difficult to choose the most incredible dish to have, so we decided to try a little bit of everything which was maybe not the smartest thing after a big lunch. ( regardless it was delicious and well worth it)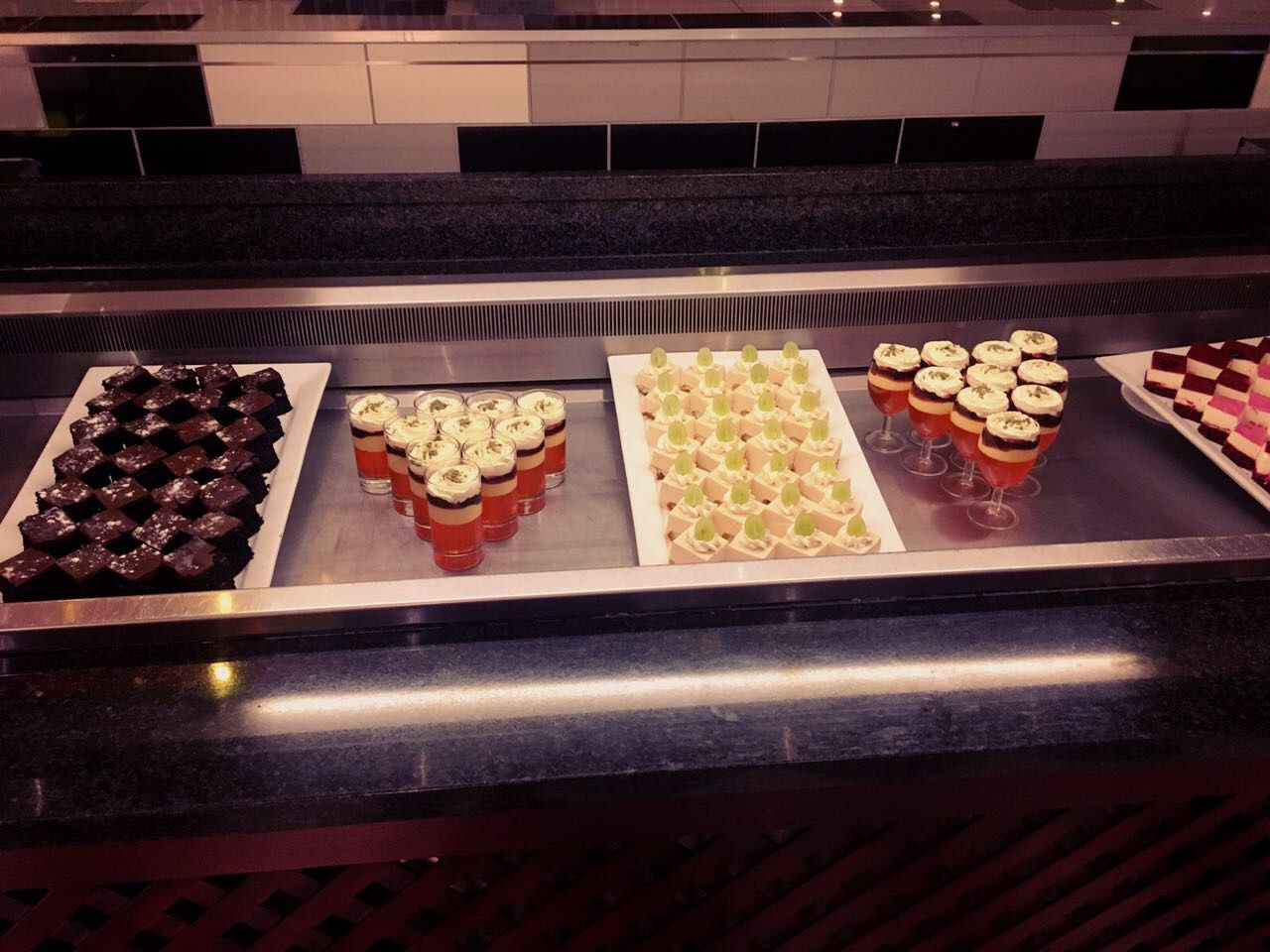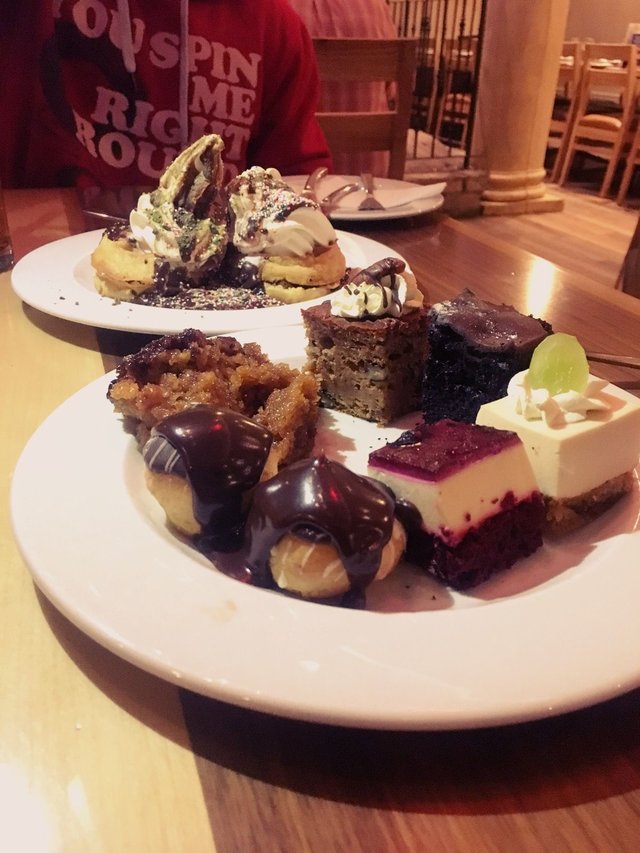 If any of you who are not from South Africa happen to come here on holiday i highly recommend you try this wonderful place out!
Thank you for reading, i hope you enjoyed it, and if you like my content please consider following me and upvoting
Have a splendiferous day everyone :):)