Onion soup with apple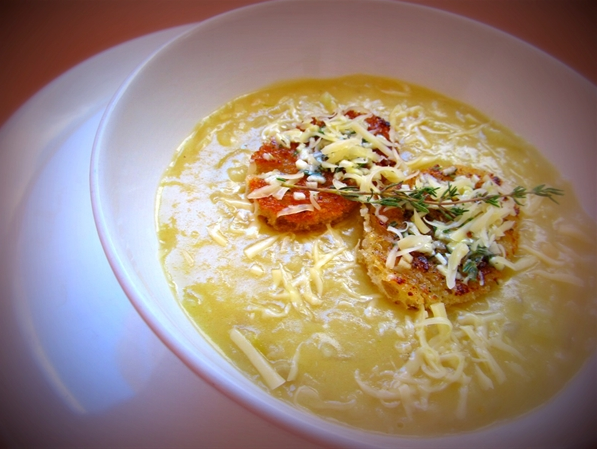 Cooking time -50 min
Servings -2 people
Calorie 402kcal
Ingredients:
Onion - 1 pc.
Butter - 45 gr
Chicken broth - 150 ml
Garlic cloves - 1 pc.
Bread for toast - 2 pieces
Apples - 1
Wheat Flour - 25 gr
Salt - to taste
Thyme - 2 g
Cheese - 20 gr
French onion soup - onions in broth with cheese and croutons. Onion soups are very popular since ancient times. The rich aroma of soup is based not so much on the broth as on the onion. Soup is prepared in small individual portions. And they often serve guests in the same bowl in which they cooked it. Often, to make soup very piquant, dry white wine, cognac or sherry is added to the finished dish before the completion of the preparation. Decorate the soup with croutons sprinkled with cheese.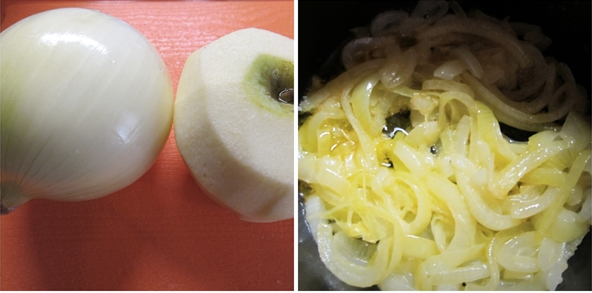 Melt two tablespoons of butter in a sauté pan. Cut a large onion into half rings and fry over low heat for 20-25 minutes. Periodically we will stir, to achieve a golden color. We'll peel the apple from the peel and postpone it, we'll need it later. Thanks to an apple this soup will acquire an unusual taste))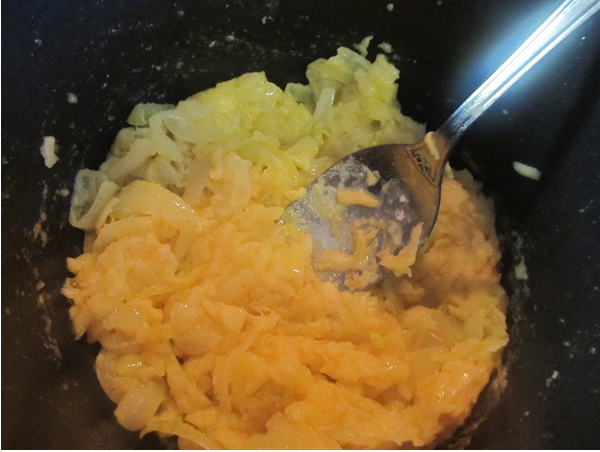 When the onion gets from golden to brown, add the flour. Stir with the onions, fry another minute and add the apple, rubbed on a large grater. We continue to fry for 1-2 minutes. Then pour the broth, mix well. We continue cooking soup on small fire for another 7-10 minutes. Add salt to taste.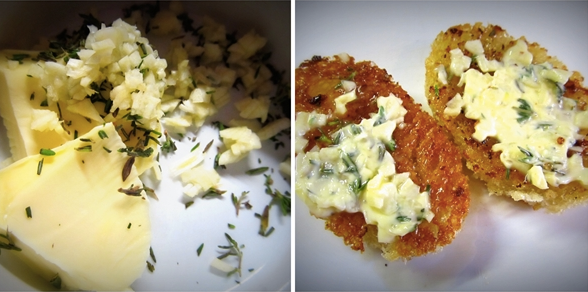 Garlic cloves chop finely. Thyme leaves also grind and mix with butter. Bread or baguette fry until golden or dry in the oven. Then, with hot oil, toast the toast with fragrant oil.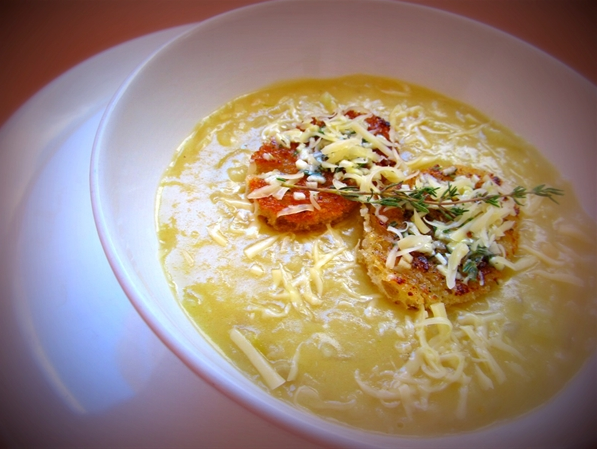 We pour soup on a plate, put croutons on the surface and sprinkle them with cheese. Now you can put the soup in the oven under the grill, so that the cheese is stale. Bon Appetit))