New steemit vegans that EVERYONE should check out!
I wanted make this post for all those who are interested in good nutritious and wholesome food, the more plant based meals in the world the closer we get to the saving planet and all that's in it! Veganuary is over but I hope people are still inspired to continue on the vegan journey!
This is going to be a regular post to highlight some of the new comers that join each month, this one is for those who started in January. There are so many new awesome vegan's who arrive on the platform everyday, each with a different perspective and united in a common goal, in the hope that everyone will give cruelty free eating a go.

For this post I just choose those who haven't had a previous shout out, using organic, raw products and those who are engaging in some activism. Don't worry if I missed you out, i'm going to create another post for ALL vegan's who joined each month. The proceeds of this post will get distributed between the vegan's featured here, if you like what you see please give an upvote and resteem to spread the word.
Here they are....
---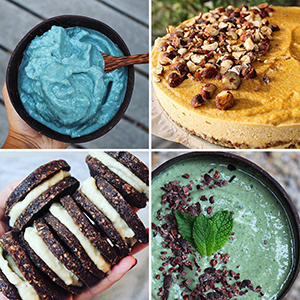 From New Jersey, Sam is super-food focused and uses beautiful color palettes in her food creations, each one having nutritional health benefits. She use e3live spirulina to make this eye catching blue smoothie and vitamin dense raw deserts like this pumpkin pie. Her Raw-reos are healthy and look so appetizing if you ever get a craving for that iconic biscuit because oreo's are not technically a vegan product.
---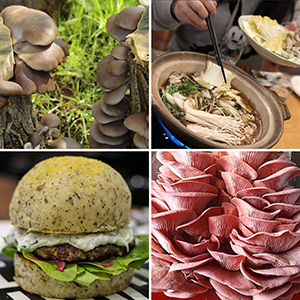 A Patagonian, Argentinan, Wizard. Psilocybit is up to some amazing stuff home growing fungi of all varieties, many I've never seen before or imagined to be edible. He makes dreamy mushroom soups and delicious burgers with his organic homegrown mushrooms. He posts about vegan activism and why it is important to grow your own foods. He is also a developer, digital nomad, teacher, Labanalyst, musician, psychonaut, and meteorshower hunter.
---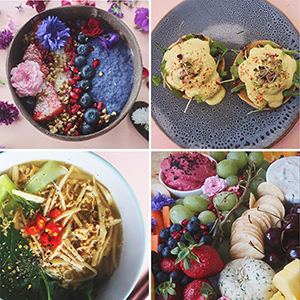 Food creator currently based in Tauranga, New Zealand has some of the most tantalizing dishes, vegan hollandaise sauce and oriental style soups, really gets the stomach rumbling! She also has a creative flair creating beautiful guilt-free cheese board platters and collecting wonderful flowers to compliment her food photography. She also posts about her New Zealand travels, climbing mountains and capturing pristine beaches.
---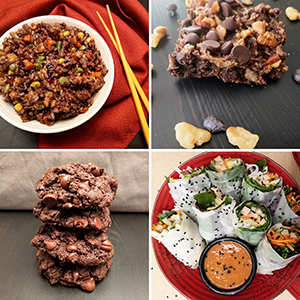 A foodie & software engineer from Minnesota, USA, She's a chocolate fiend and really comes alive when making sweet things that are still healthy! She has wow'd us with some great desert recipes that have caught the attention of curie curators both her brownie and chocolate chip cookies have special secret ingredients and look mouth watering! Her savory dishes look tasty too!
---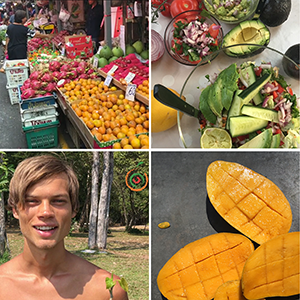 Going beyond veganism, fruitarianism is a Norwegian living in Thailand sharing about what a fruit based diet life is all about. He does a lot of activism posts, creating articles with thought provoking questions that challenge our relationship to animals and dtube videos that raise awareness of animal rights issues. You should watch these if you are thinking of giving up meat or finding it hard to, share it with non-vegan friends and family as well.
---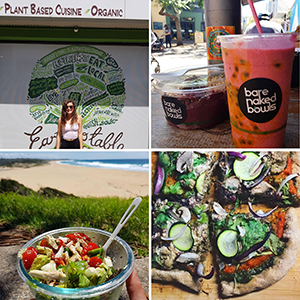 She a yogi, surfer and child of the cosmos, practicing an alkaline based diet, which helps keep your body less acidic preventing cancer causing diseases. This diet has also been very popular among celebrities because it keeps the body youthful and aids weight loss. Creeflow is blogging and capturing epic pictures of her good-vibez journey across Australia. She is also sharing with us how to maintain a restrictive diet whilst traveling which can be tricky. She makes epic pizza's and visits plant based restaurants.
---
Please don't forget to follow, upvote, resteem, comment!
Special thanks to all those established members of the vegan community making us feel very welcome on the platform. This community is filled with so much love and openness, it is a true testimony that when you feed your body with love you radiate love out to the world.
If you are not vegan and it is something your interested in, even if its changing some of your meat meals to plant based or you want to know more about vegan activism and why we choose this as a lifestyle choice then follow our profiles so you can learn more about how to implement this as a life style change into your everyday routine! Comment, ask us questions, we are more than happy to share our experiences with you....


🥑 🍎🥝 🍉 🍇 🍐🍓🍈🍋🍑 🍍🍊🍌🍏
For more health and diet tips, check out @celestialcow....

switching to a plant based diet 🌱 can change your life and change the world
✌️Join the food revlution now✊
Thanks for reading