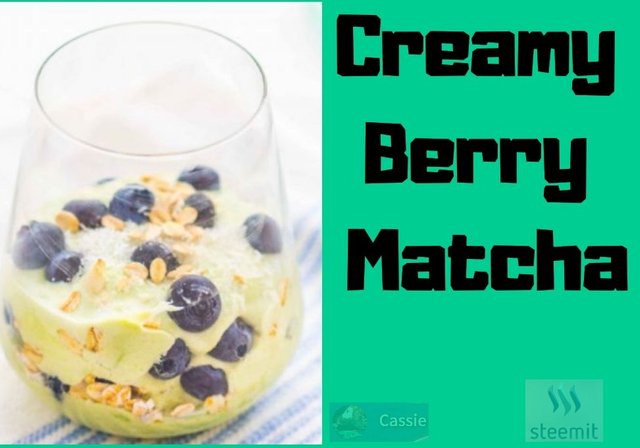 🔸️1/2 medium avocado, chopped
🔸️1/4 cup reduced-fat Greek natural yoghurt
🔸️1/2 tsp matcha green tea powder
🔸️1/2 tsp vanilla extract
🔸️1 tsp maple syrup
🔸️1/2 cup blueberries, fresh or frozen
🔸️2 tbsp rolled oats
🔸️1 tablespoon desiccated coconut
Blend together the avocado, yoghurt, matcha green tea powder, vanilla extract and maple syrup until smooth and creamy.
In a glass add some of the creamy matcha mix, top with some blueberries, then some oats and desiccated coconut.
Continue layering until all ingredients are
used.
Serve.