Lately I've been working with dried legumes quite a bit. I don't have a fridge in my apartment here in Acapulco. So I have been purchasing things that are dry and can be kept.
I haven't had white navy beans in a while so today I wanted to make something with them, but as you may know if they are not canned they can take a while to cook, even after you soak them overnight.
I didn't want to wait so I took about two cups of the beans and ground them up. I also took a few lentils and flax seeds, ground them up, added some minced carrots, garlic and salt. The amount of liquid was minimal. I put just enough in the blender to grind the carrots and garlic. I added a pinch of baking soda, probably 1/8 of a teaspoon and some cilantro. This is commonly done when making falafels with soaked chickpeas. Only falafels will have curly or Italian parsley.
I formed them into patties but they would be great in balls as well, like falafels. They were browned in a pan then had a little water added, and covered to cook for another twenty minutes or so.
The sauce was made from problano peppers which I roasted in the pan first along with onions garlic, tomatoes and salt to taste. When that was done, it was blended and put back in a pot to simmer until it was a little thicker.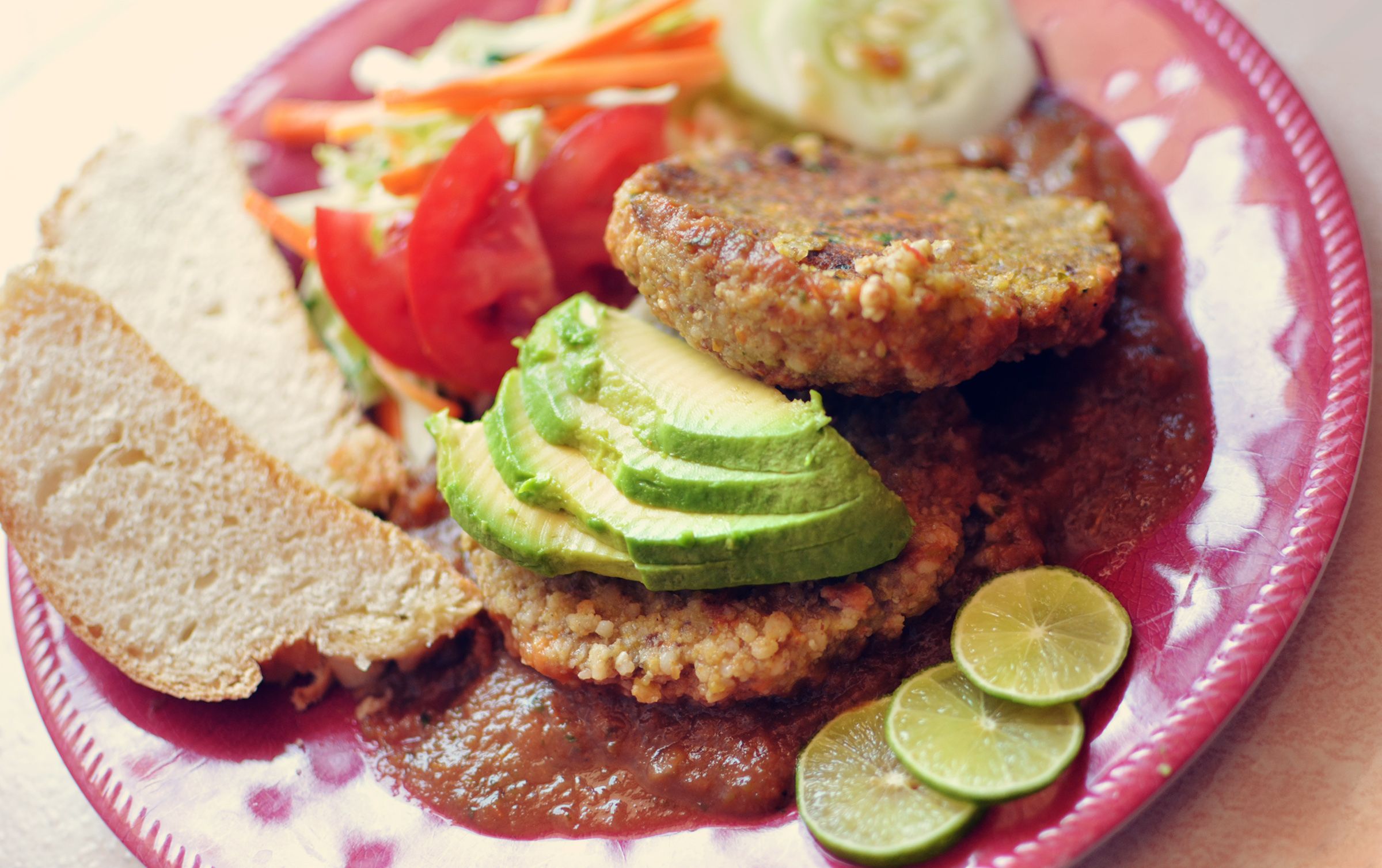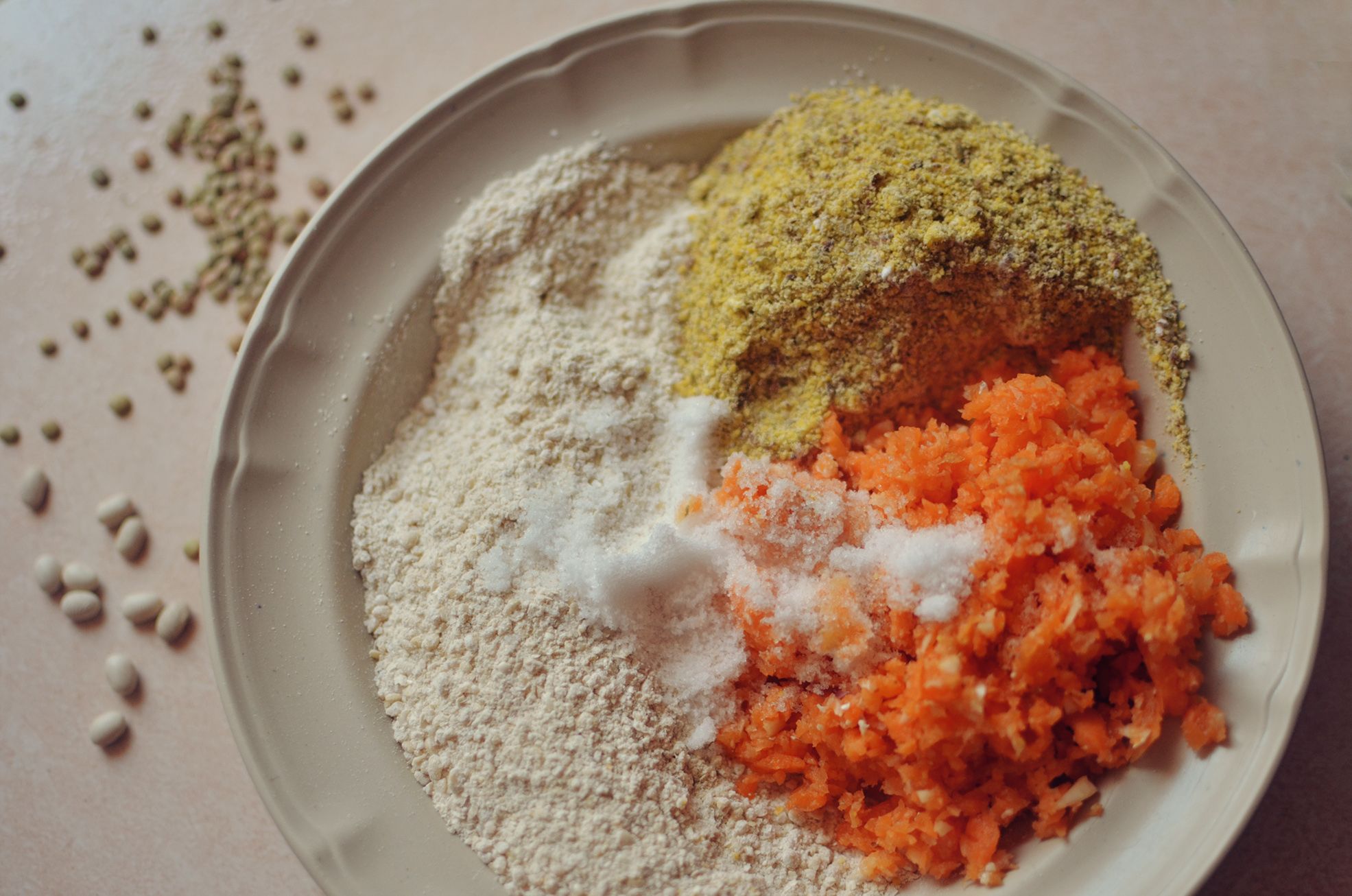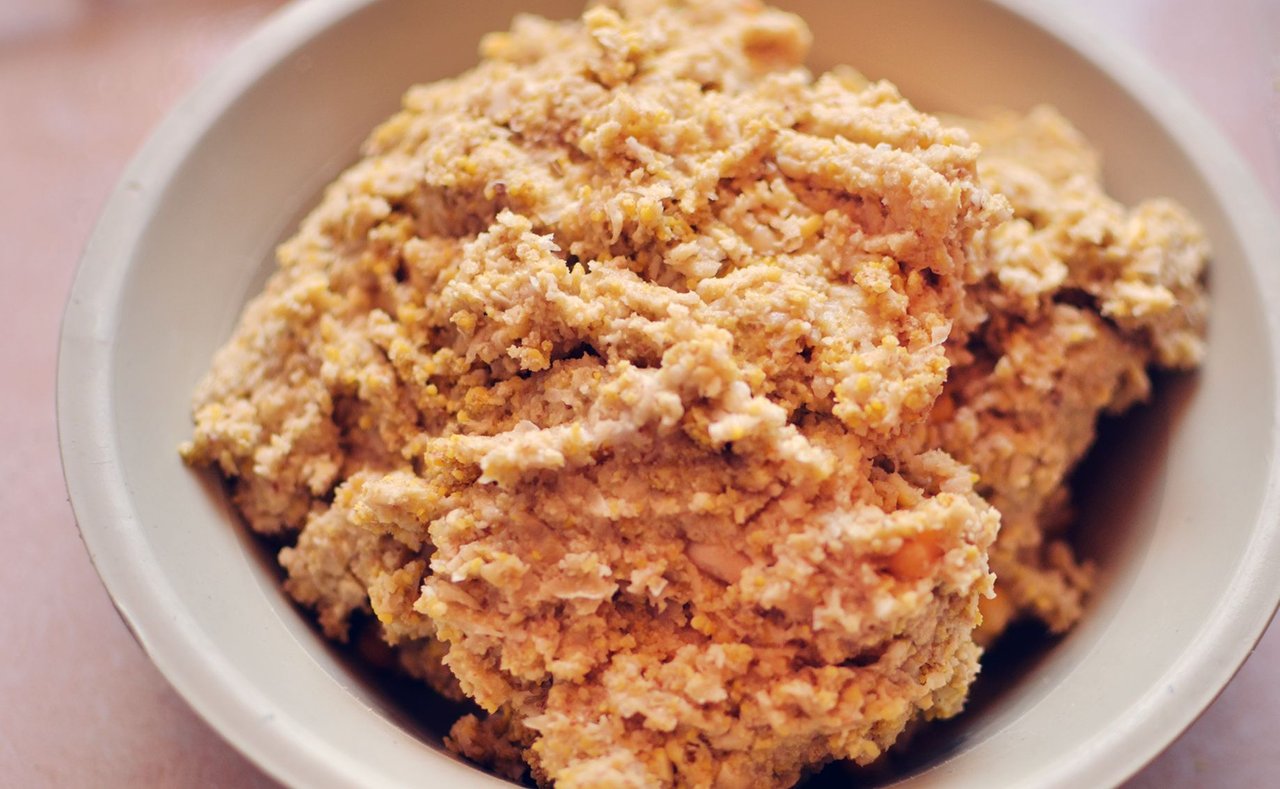 Of course I can't resist having these with avocado, since I am in Mexico. Originally I wanted potatoes but we were too hungry to wait so I sliced up some bread to dip in the sauce. Tomorrow I will lay off the white bread.