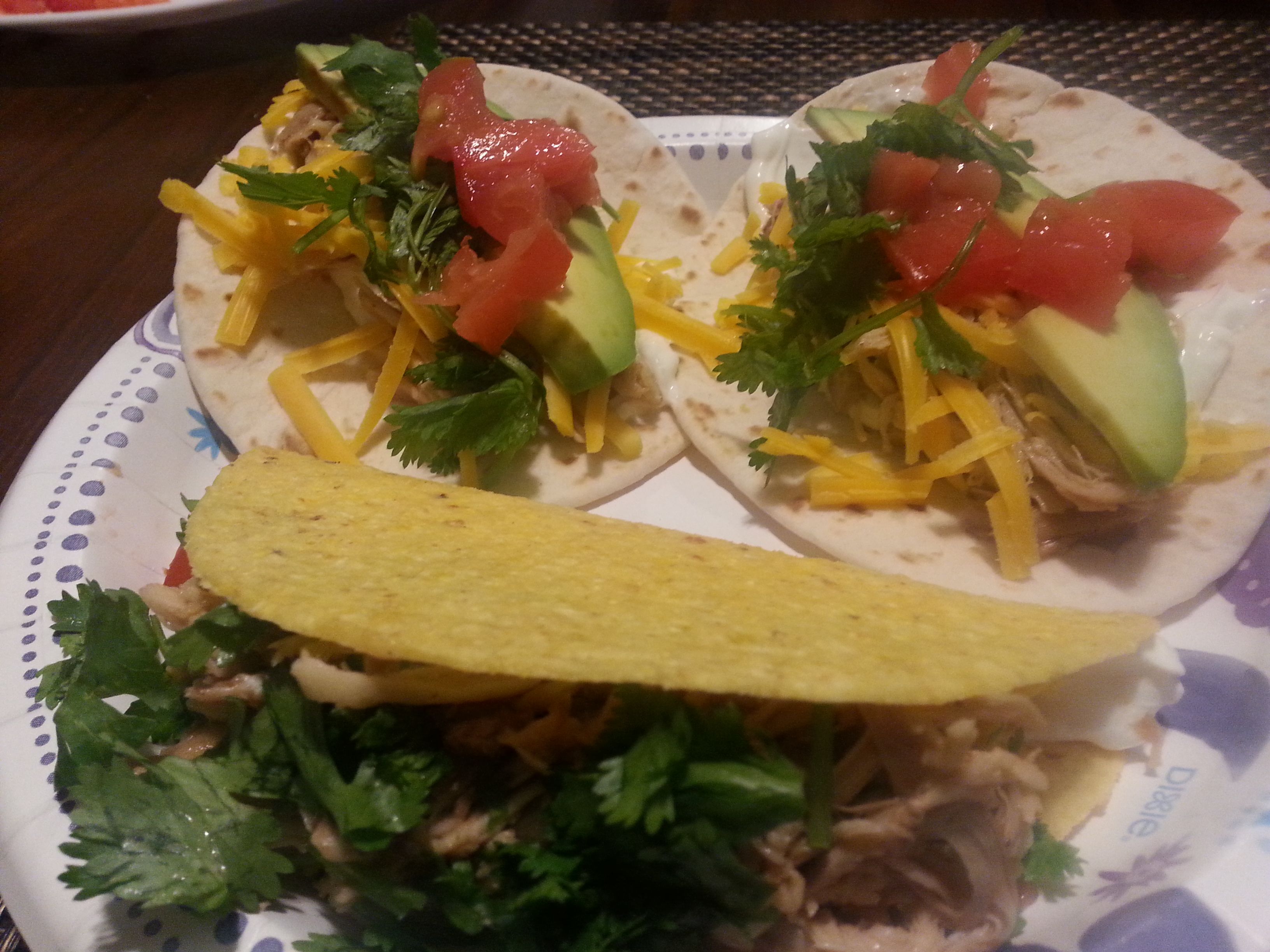 Homemade Chicken Street Tacos with fresh avocado and Cilantro
I hope everyone is having a wonderful day today, after a few hours in the yard this evening doing chores, we finished up our evening with a refreshing meal.
I wanted to share the recipe with you:
Sharp Chedder - Shredded
Fresh Chicken, cook and season to taste
Cilantro - chopped
Tomato - diced
Avocado - slice thinly
Sour Cream
Taco Shells & Street Taco Flour Shells
Prep: Cook chicken to taste, shred. Dice and Chop all the toppings, sit down and enjoy.
I really enjoyed it, and I hope you get a chance to enjoy it too!
Happy 4th to everyone, enjoy your day and remember to be in the moment with your friends and family.