Hello Steemit world !
Sunday was a very hot and sunny day, and since some friends were coming over, I decided to try a new recipe : the Ovomaltine milkshake !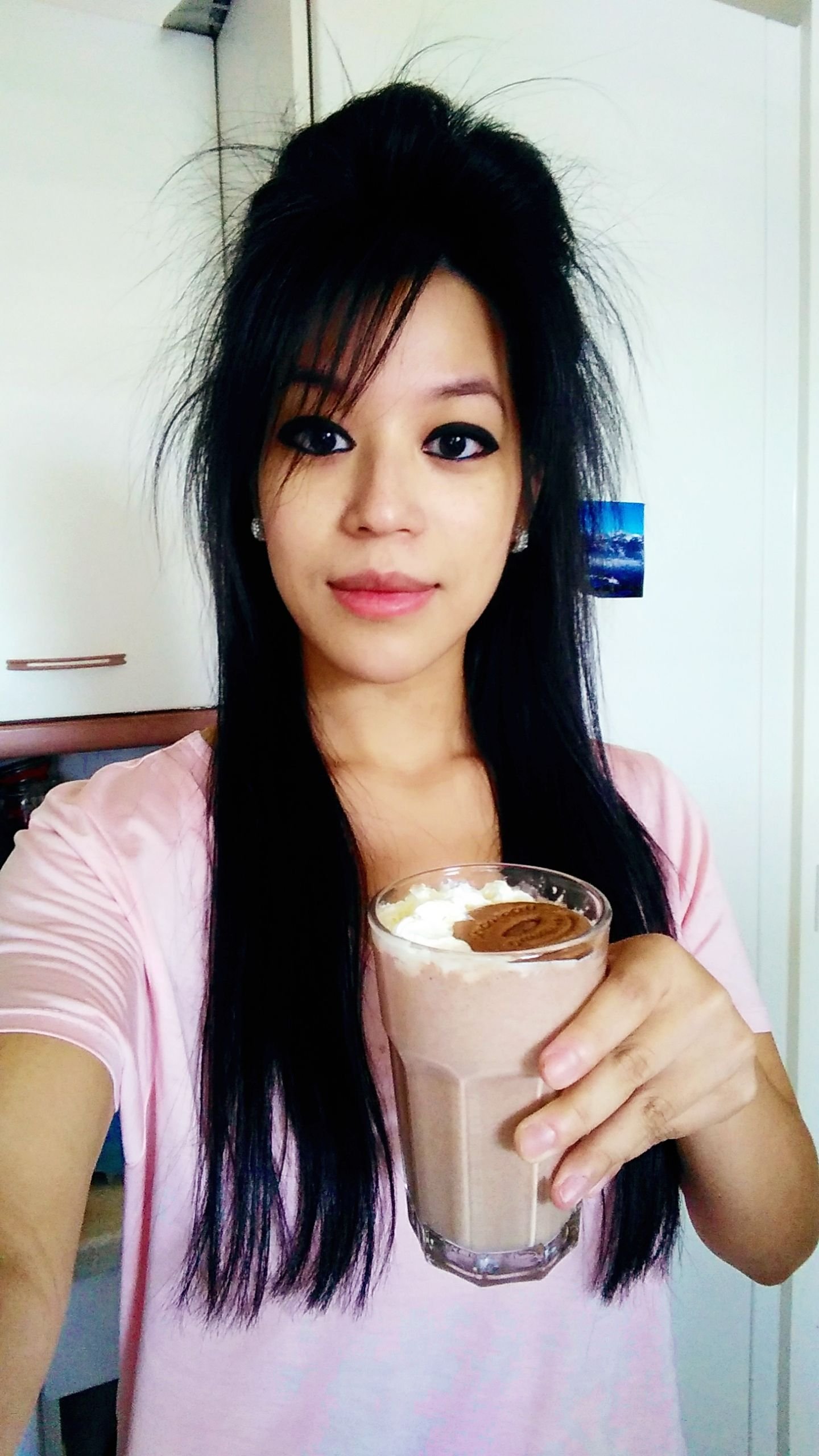 I've had this drink in a coffee shop and I loved it, so I've attempted to make it at home.
Here's what you will need :
1 to 2 scoops of vanilla ice cream
100 ml of milk
6 ice cubes (medium size)
6 Ovomaltine biscuits
whipped cream (optional)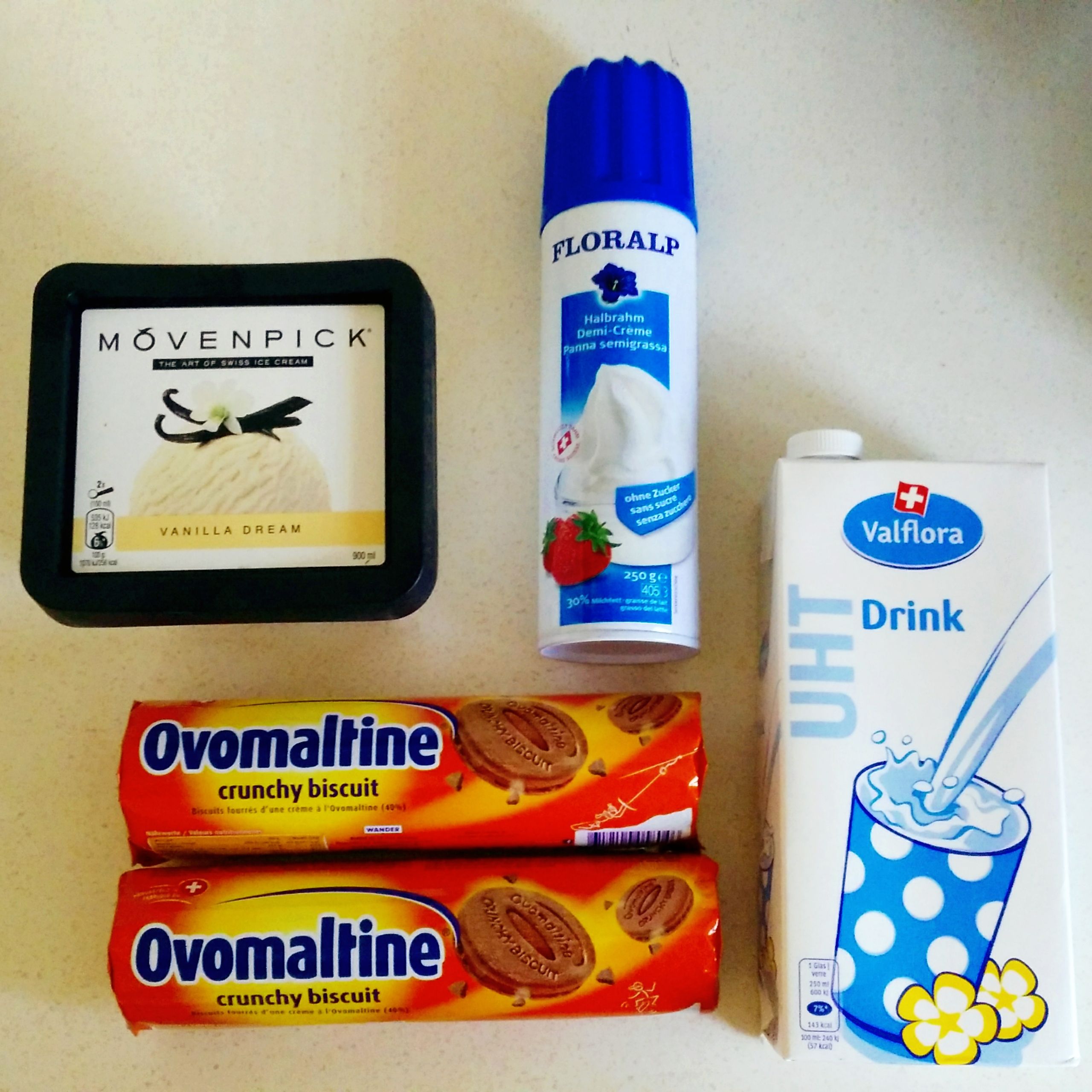 Mix everything together, pour it in a cup, add whipped cream on top.
Personally, I've put only 1 scoop of ice cream and it was perfect like this, but one of my friends, who likes everything to be very sweet, added another scoop. So it depends on your preferences. Same goes for the biscuits, we've tried with 4, 6 and 8 biscuits, and as a results, 6 seems to be the right number in order to really have the Ovomaltine flavour.
You can also replace the Ovomaltine biscuits with some Oreo biscuits. It will be as good :D
Tada! Enjoy !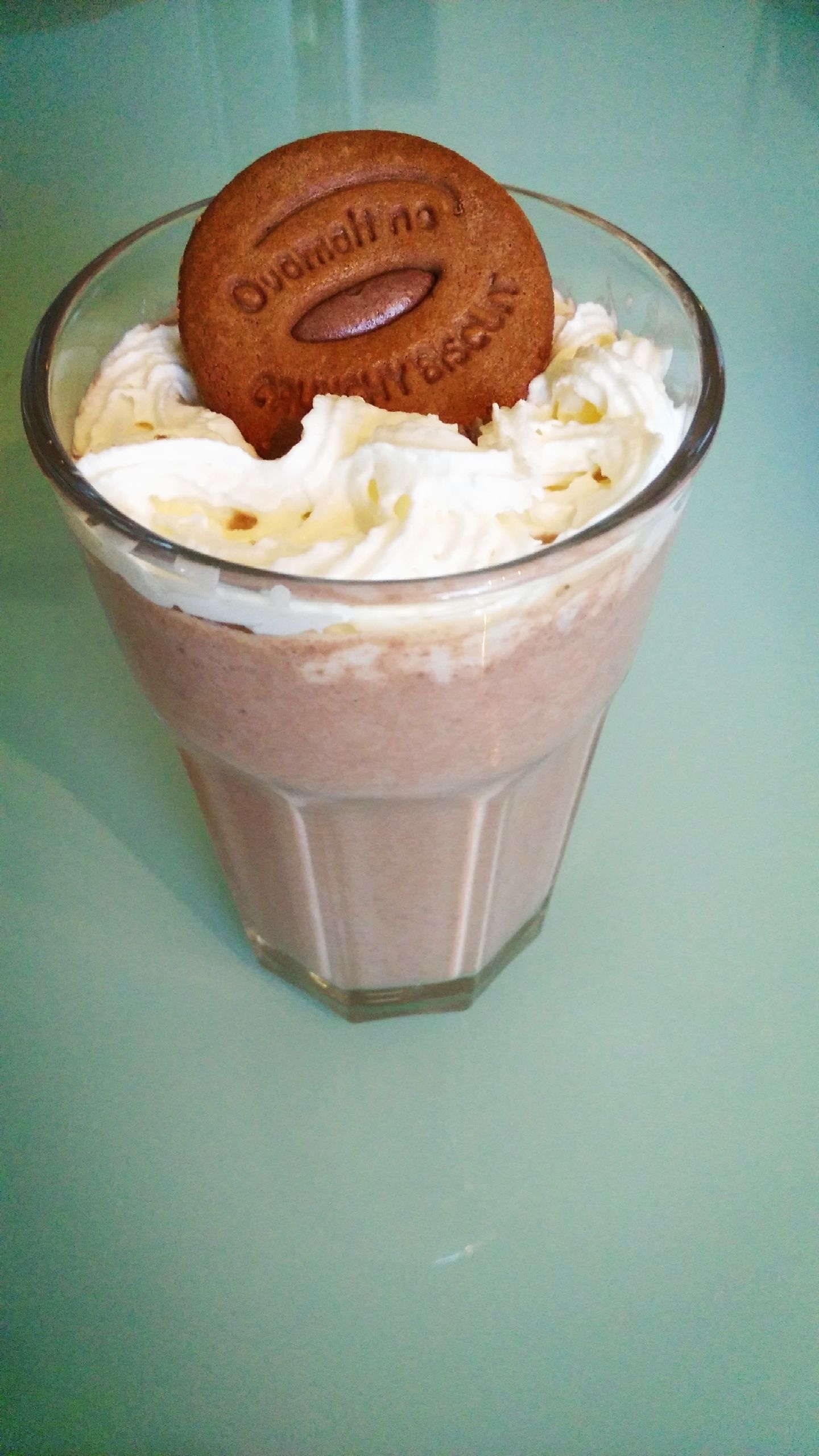 Now, let's hit the gym ... arf !
Memei,
xoxo