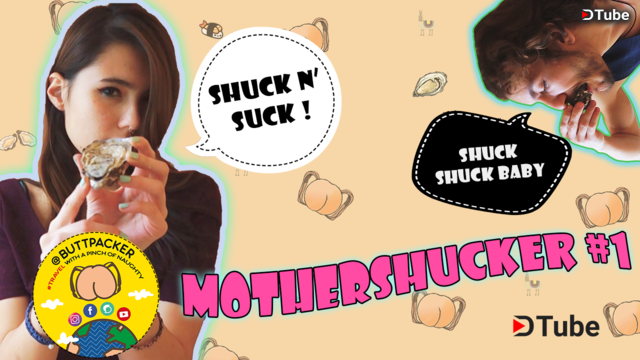 ---
Filmed directly next to the infamous window from whence the
notorious naked man appeared
(
VIDEO, 52k views
), Buttpacker is proud to present a brand new mouthgasming series dedicated to all things oyster -
MOTHERSHUCKER
.
In this first ever pilot episode, we go back to basics and show you the art of shucking oysters - an essential skill necessary for all oyster lovers who wanna save a couple bucks by eating oysters from the comforts of their own homes (preferably naked for when it's aphrodisiac properties kick in). Guess what, it's actually SHUCKINGLY easy! You can drool and jizz all over that ostrelier masterclass we mentioned right here :
https://steemit.com/food/@buttpacker/mouthgasm-6-the-ultimate-shuckfest-ostrelier-masterclass-london-oyster-week
Oh, and apologies for the weird noises being emitted by the camera, I think it got a little too excited at the prospect of oysters (it's not alone!). And a special thank you to Katy the oyster lady for the oysters, the knives and most of all, for inspiring us to promote more discussion about oysters and starting this new series! You can check her out here, and discover more about British oysters : http://www.theoysterlady.co.uk/
What's next? Well, the world is our oyster, as we travel the globe on a mission to try them ALL! Have you ever tried Brazilian oysters? We didn't even know they produced oysters down there, so there's only one way to try them out - GO TO BRAZIL!
→ Explore with us on Instagram or Facebook
→ Watch our first episode of "Moroccan Tales" now on Dtube
→ A random naked man tried to break into our place (VIDEO) Watch 2 min of pure AWKWARDNESS Random Naked Dude
---
▶️ DTube
▶️ IPFS