Homemade CHOCOLATE BANANA ICE CREAM!!!. Healthy, easy and delicious ice cream.
Hello hello Steemit users.
Happy start of the week, you know that I am addicted to desserts, I could really eat desserts or delicious things every day, but unfortunately it is harmful to health, so today I bring to you this amazing recipe, ideal for when we want a delicious dessert but we want to keep the figure and not spend our money. HOMEMADE CHOCOLATE BANANA ICE CREAM, it is easy, delicious, and fast recipe.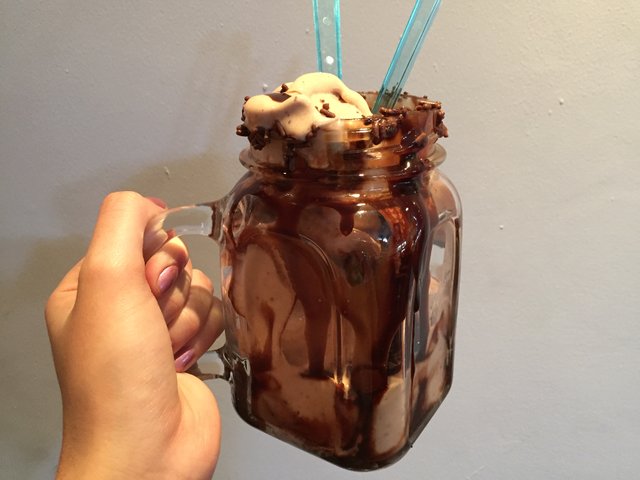 | I N G R E D I E N T S |
Frozen bananas.
Honey / Stevia.
Syrup without sugar.
Water
| P R O C E S S |
The first thing I did last night was to cut 2 bananas and place them in the freezer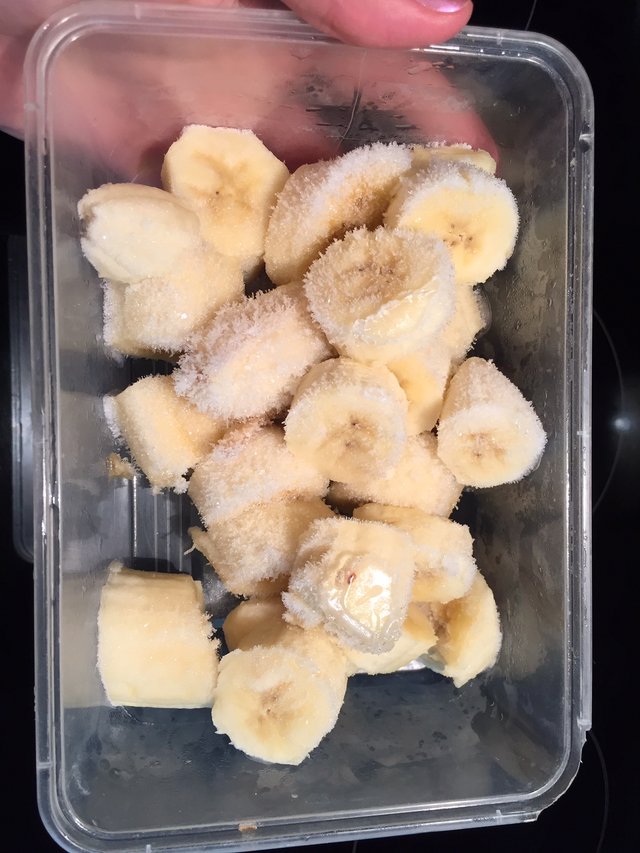 Take them out of the freezer and wait 10 minutes for them to soften a little.

Place them in a blender along with honey or stevia (it should be honey but it didn't have one).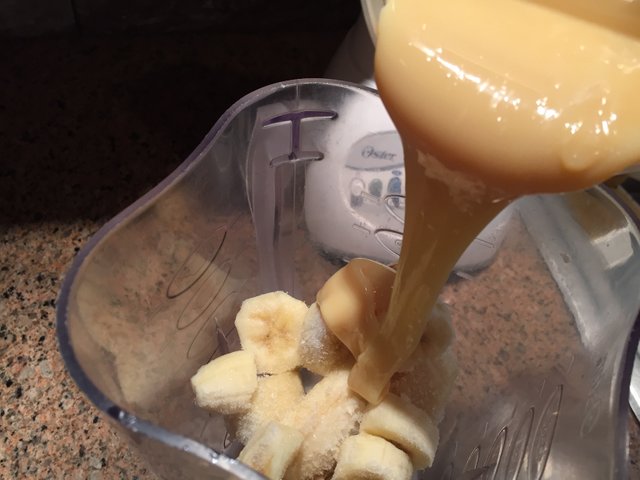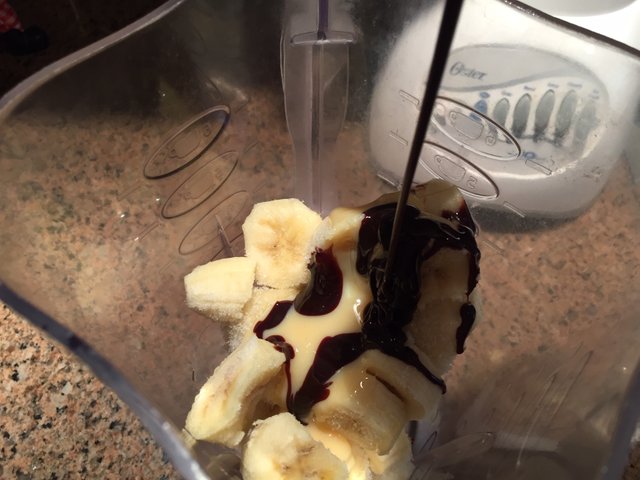 Blend at low speed, while blending add a little water to help the mixture soften.

After 5 minutes I already had the mixture ready.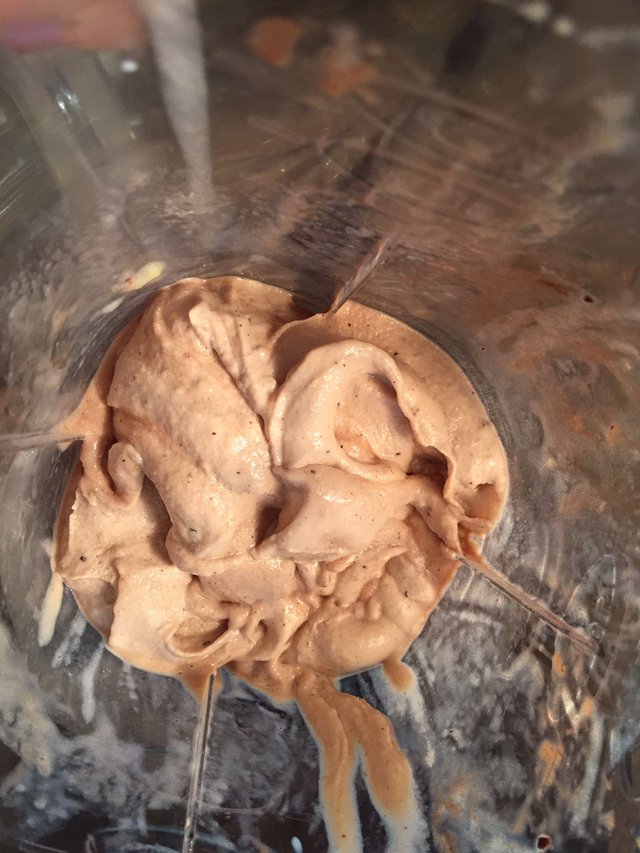 Fully optional, decorate a glass with chocolate syrup and chocolate drops to make it look even delicious and more appetizing.
DELICIOUS.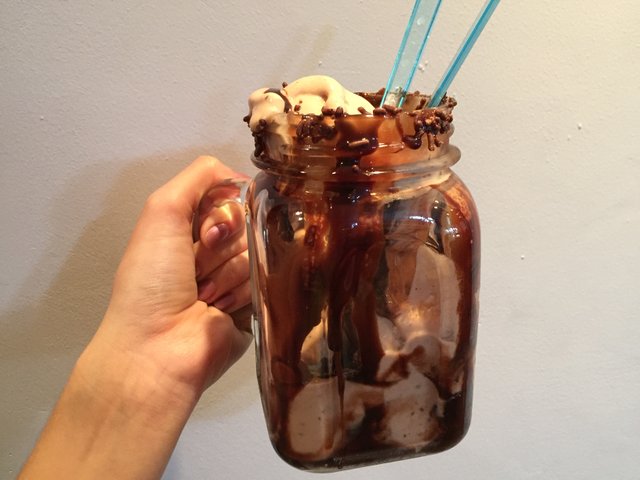 ENJOY!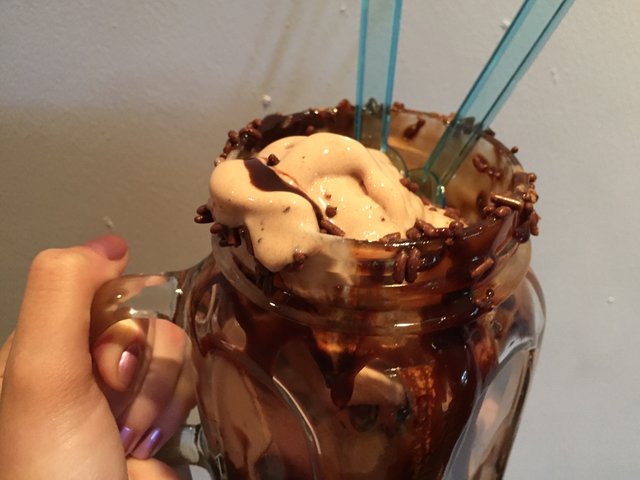 Mmm nothing more delicious than a sweet and refreshing ice cream to start the week, it is ideal for the days we die of hot, the best of all is that it comes out quite cold so we can eat a little and save for the whole week. Its flavor is delicious, the banana and chocolate mixture will always be great, no sugar is needed and it is super creamy.
Photos taken by me with an iPhone 6.