DELICIOUS CHOCOLATE CAKE!!... Easy, fast and delicious.
Hello hello Steemit users.
Happy week, I hope you are having a great time, today I want to bring you a recipe super classic and easy, I have not put chocolate cakes in a while and today I want to bring you this delicious recipe, to remind you that * Ilove chocolate* and this cake are very simple to make. Today we will make an exquisite CHOCOLATE CAKE, simple, fast, delicious and easy.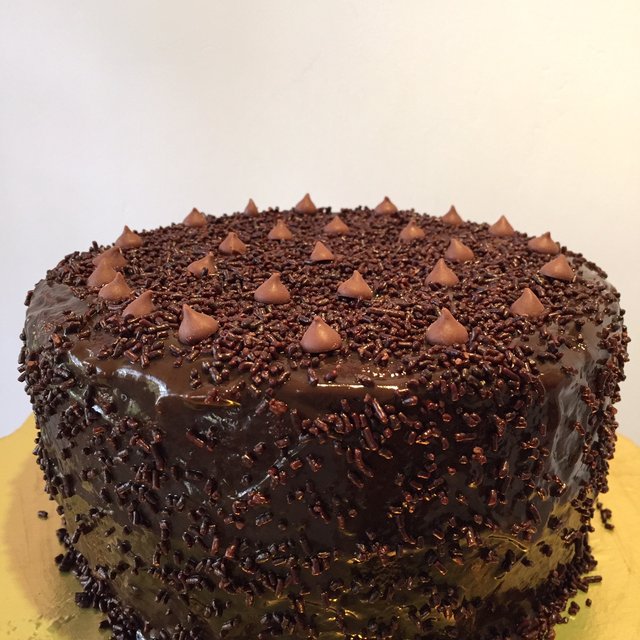 | I N G R E D I E N T S |
3 eggs.
3 cups of flour.
2 cups of sugar.
1/2 cup of cocoa.
1/2 cup of oil
1 cup of water.
Vanilla essence.
1 tbsp baking powder and baking soda
| P R O C E S S |
We will start by placing the 3 eggs in a large bowl to beat.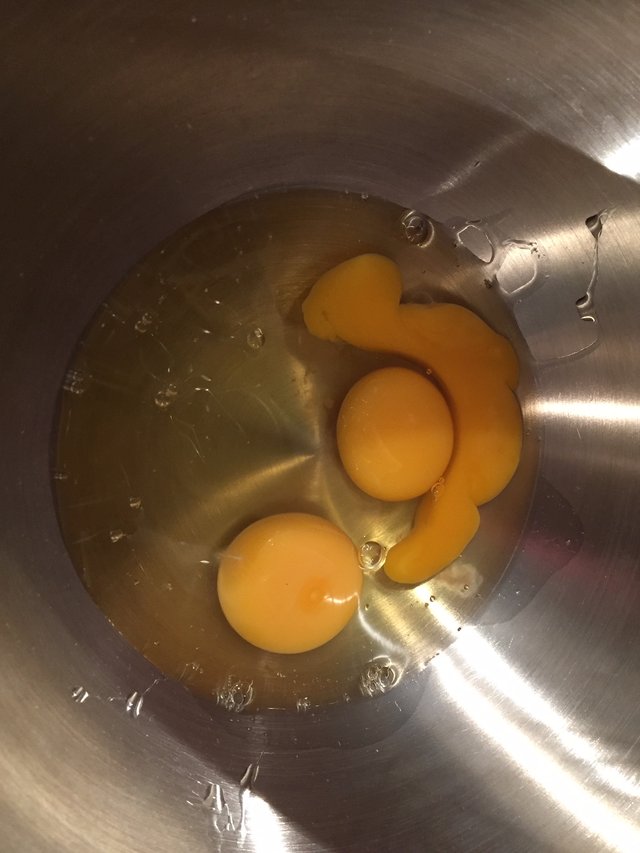 Place the sugar and beat for 5 minutes until a white mixture forms.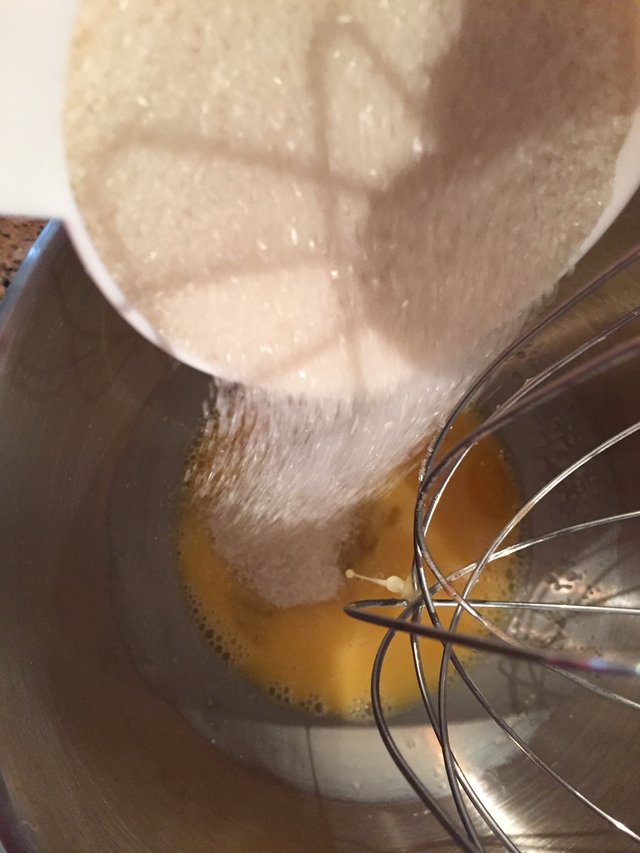 We add the oil and the essence of vanilla and continue beating.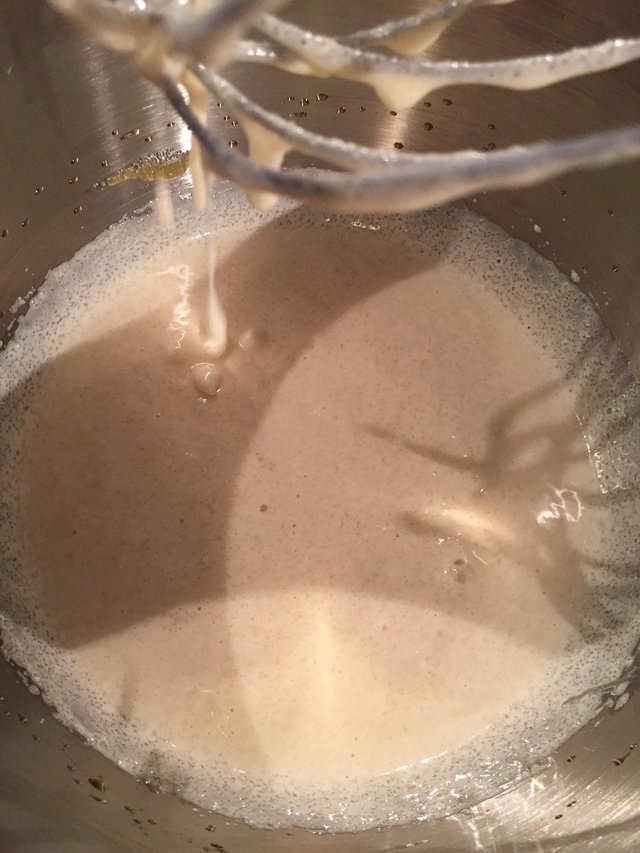 Place the flour together with the baking powder and beat at slow speed.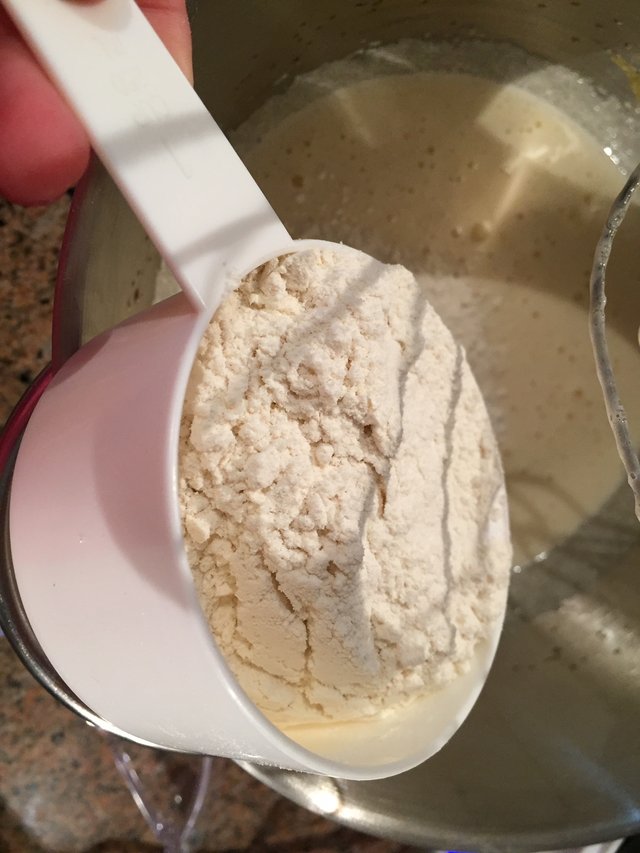 Let's mix the cocoa with the cup of water and add it to the mixture, beat until it integrates.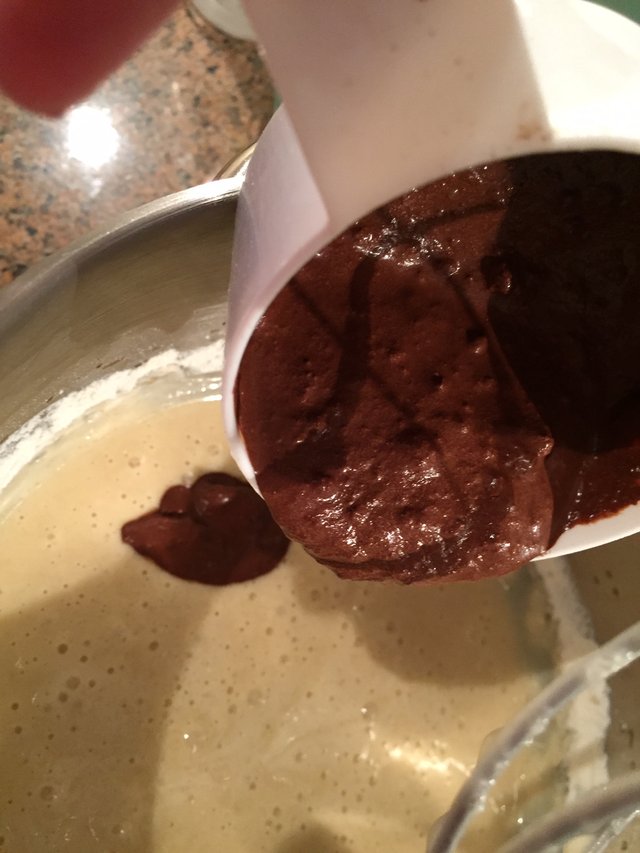 We place the mixture in the cakepan, we take to the oven at 300 ° C for 30 minutes.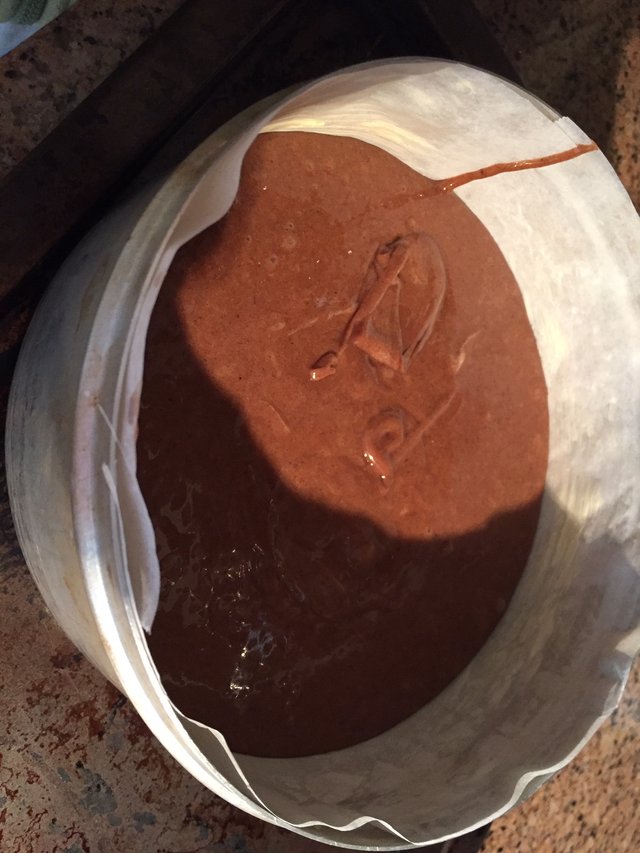 Once ready decorate with chocolate ganage and chocolate chips.
DELICIOUS.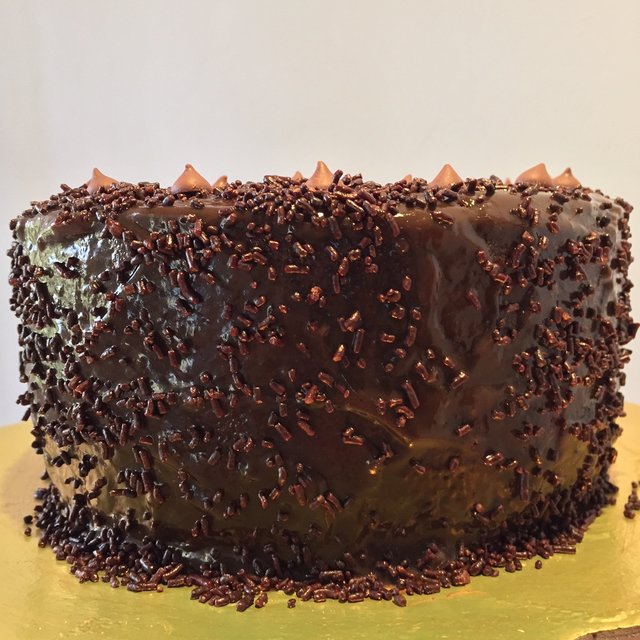 Mmmm a delicious cake ideal for a week, I hope you liked this delicious recipe, the truth is very easy to make so there is no excuse and it is super delicious, with a very soft texture and a super chocolate flavor, I love it and I like to share this delight with my whole family.
Photos taken by me with and iPhone 6.