[EASY DAILY FOOD #88] The Story of Cold Bean-Soup Noodles / Food / Recipe / Life Photography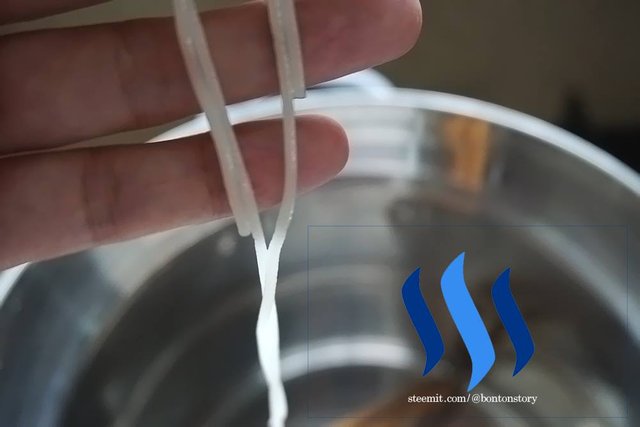 This one is called Kongusu in Korean.
You may have only known Kimchi and Bulgogi in Korean foods so far. The representative foods are very good, but they are not the only good Korean foods. I hope you get closer to a variety of Korean foods with me. In that sense, I post a Korean noodle soup ' Noodles in Cold Soybean Soup'. Kongusu is one of the very good Korean common foods.  It's also my favorite summer soup. It's very easy to make it. On a sunny afternoon when the rain just stopped, I made a bowl of cool noodles.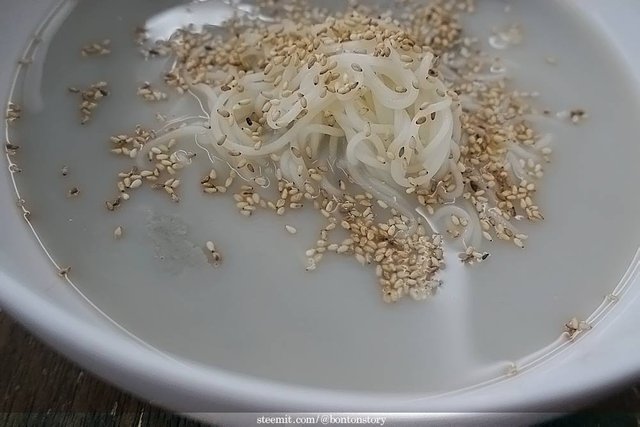 How to Make Soup Using Black Beans
Just soak black beans in clean water overnight and boil them with the water. When it is completely cooled, put the beans with water in a processor and process until almost smooth. It is good to squeeze once more with cloth. When it's done, place the soup in the fridge.
I mixed it with soybean soup.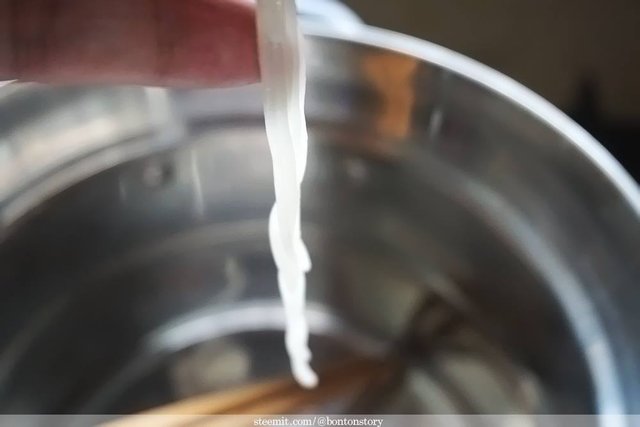 Somen noodles were boiled well and my cool lunch was ready. I washed the noodles with ice water. I put some cold noodles in the middle of bowl and poured the bean soup. I sprinkled sesame seeds with salt. 

Just simple but nutritious and so neat food.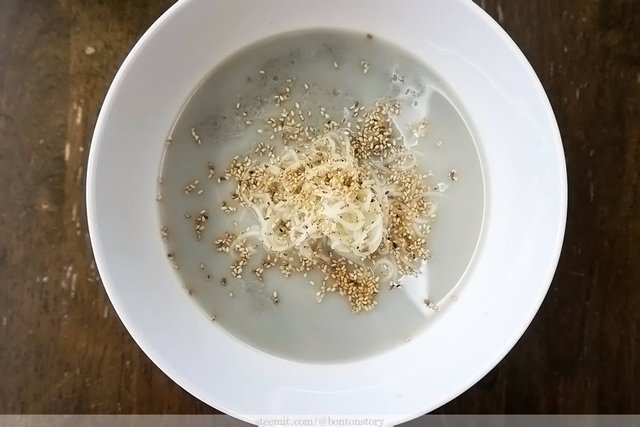 Kimchi is not an option. Fresh Kimchi should be placed with this soup.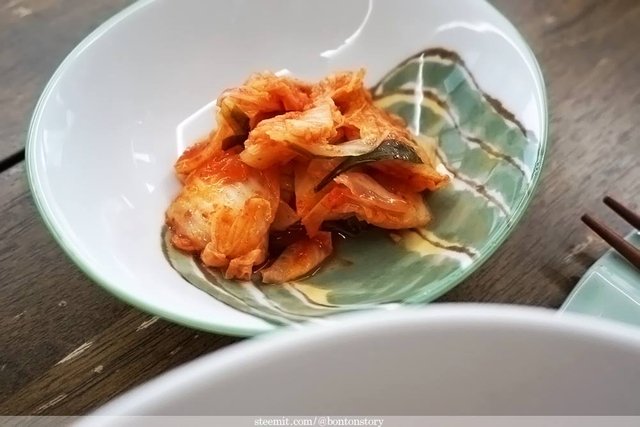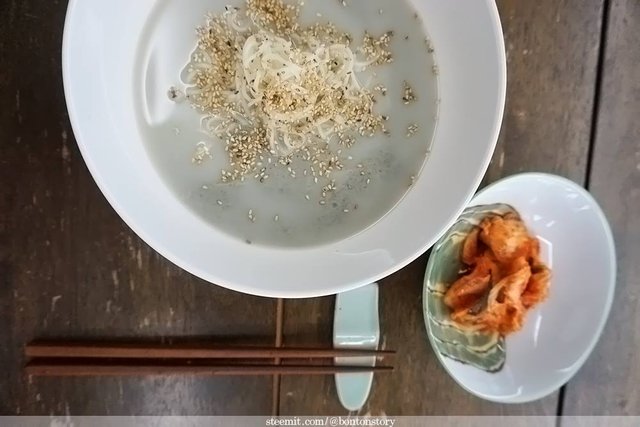 .
.
Let's begin. :)