[Homemade] Shrimp With Spicy Black Bean Sauce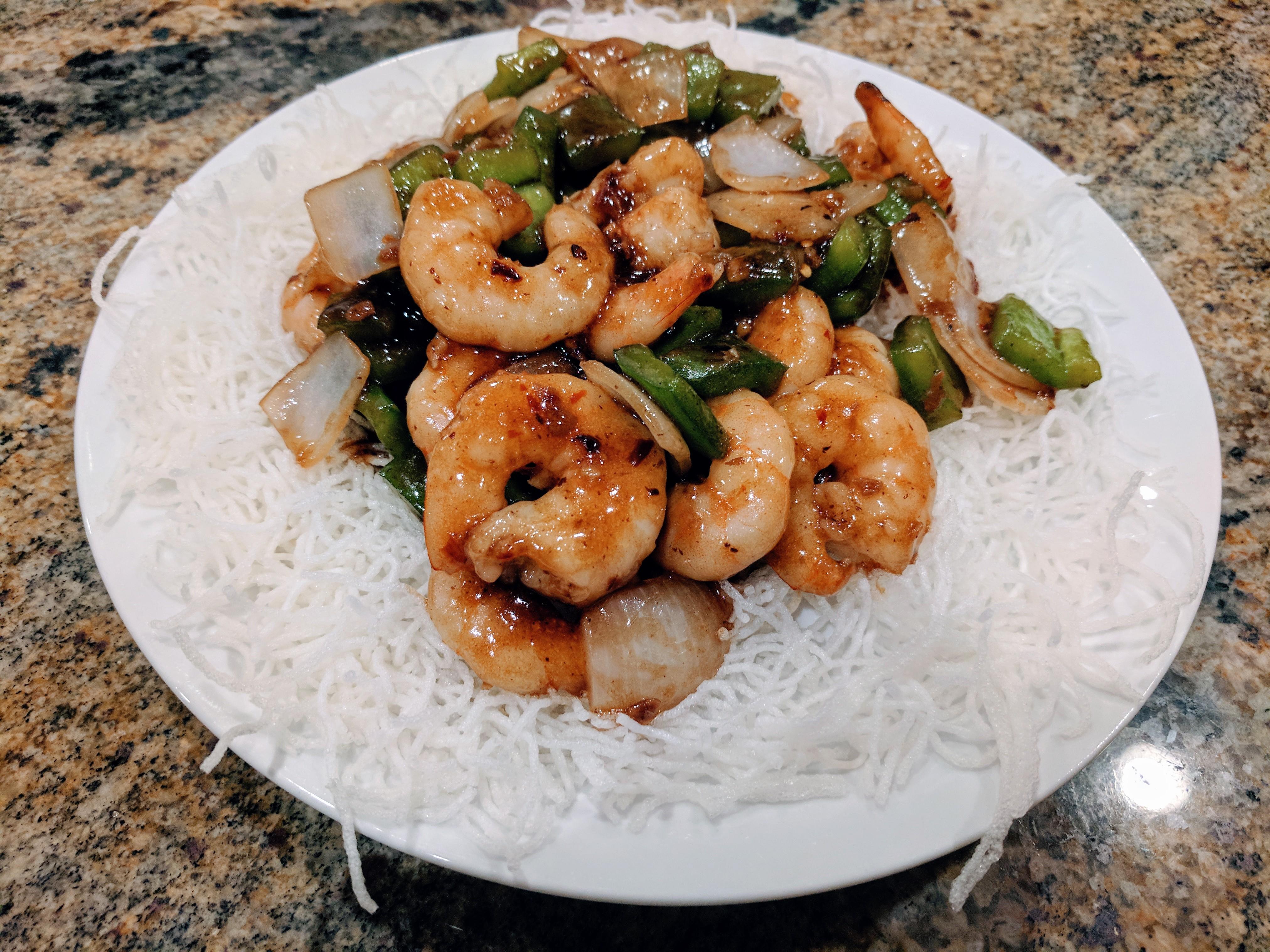 How it was made
The sauce was about 2/3 a cup of brown sauce* with a bit extra brown sugar and sesame oil with a generous scoop of chili oil/flakes and 1tbs+ store bought black bean sauce and a squirt of honey. Heated it in a small pan and thickened it with a bit of cornstarch and set it aside.
I dried the shrimp and mixed it with a little cornstarch and salt and let it sit in the fridge while I chopped up the onion+green pepper and diced two decent cloves of garlic and about half that amount of ginger. Let the vegetables fry in the pan for about a minute and a half before adding the shrimp and once they pinked up I added the sauce.
*There are a lot of brown sauce recipes out there and they're all fairly similar, mine is below. I usually make a large batch and freeze it in one cup containers to use as a base for a lot of stuff. 1 1/2 tbsp chopped garlic, 1 1/2 tbsp chopped ginger, 2 chopped green onions, 7 Chinese chilles, 8 tbsp soy sauce, 4 tbsp cooking wine, 2 tbsp brown sugar, 2 tbsp sugar, 2 tbsp hoisin sauce, 4 tbsp oyster sauce, 2 tbsp sesame oil and 1/2 tsp white pepper in a large bowl. Heat 32 oz of chicken stock till almost boiling and pour over ingredients stir and let sit 1/2 hour. Pour through a strainer into a bowl.