Fish under vegetable marinade
Hello!
Today we will talk about not recipe, but "concept" of cooking a great appetizer that can be used as you like.
Holiday and everyday dinner, directly from the oven and the next day from the refrigerator — this dish is perfect for any occasion and in any form!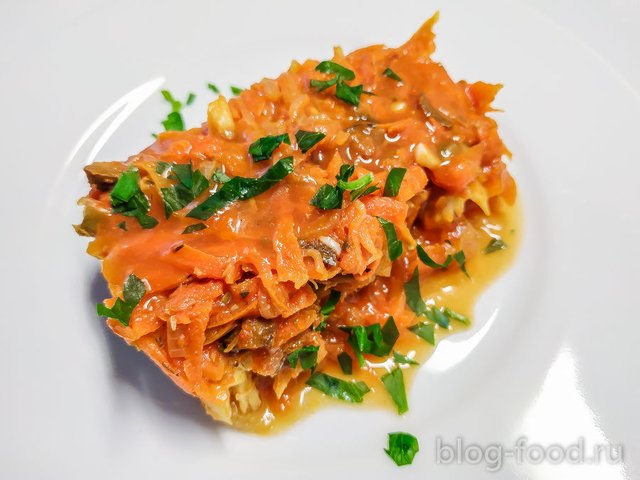 Difficulty: 4/10
Cooking time: 1 hour
Number of servings: 6
Ingredients: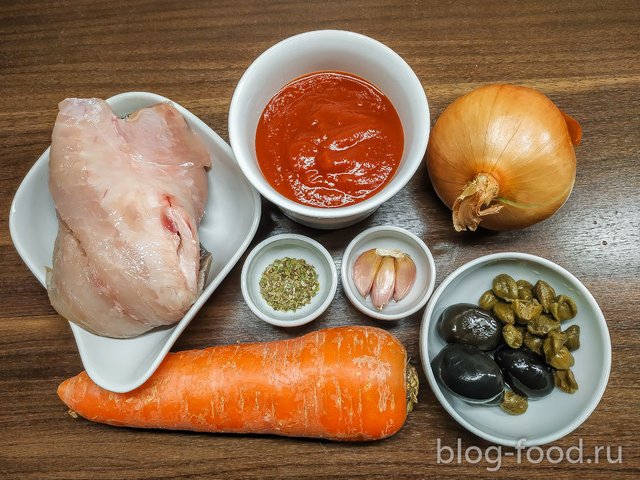 White fish fillet, 250 gr.
Mashed tomatoes, 150 gr.
Capers 20 gr.
Olives, 35 gr.
Carrot
Onion
Oregano, 1 gr.
Garlic, 2 cloves
Salt, vegetable oil
Here we have seabass fillets, but you can use absolutely any white fish — cod, pollock, hake, etc.
As for vegetables, the only mandatory here are carrots with onions and, perhaps, tomatoes, everything else at your discretion.
The main thing is to get a marinade with a pronounced sweet and sour taste and what will be used for this, it does not matter. You can add lemon juice with a drop of honey, and even rice vinegar with coconut milk-the main thing is that you like it yourself.
Preheat the oven to 180°C. Peel and cut the onion to half rings. Grate carrots on a large grater, chop garlic finely olives and capers cut to medium pieces.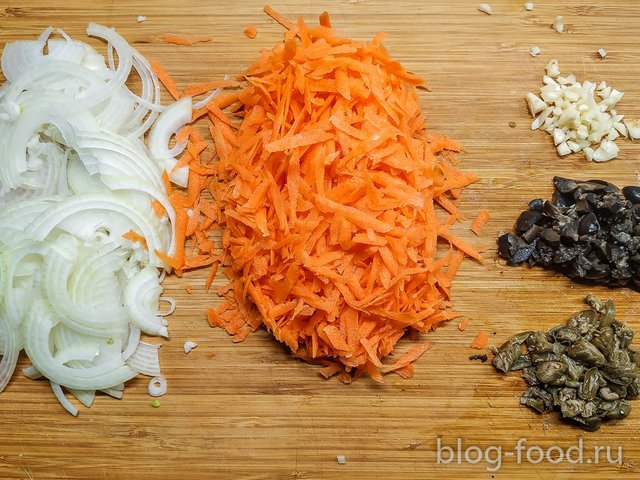 Thoroughly clean the fish from the bones and skin. Сut into portions.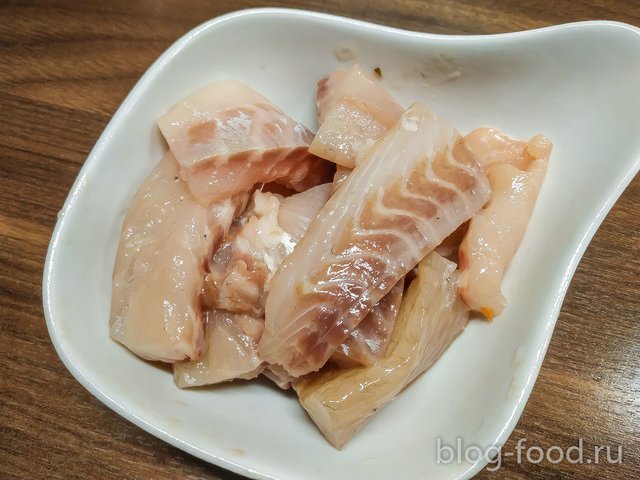 Heat a little vegetable oil and fry the onion on high heat for about a minute.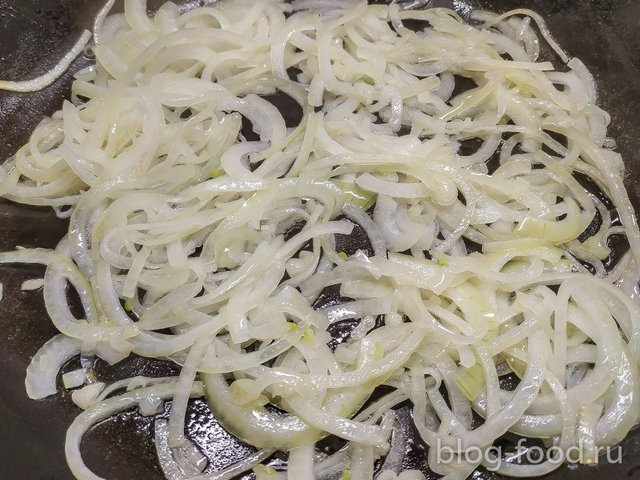 Add the carrots and fry for another three minutes.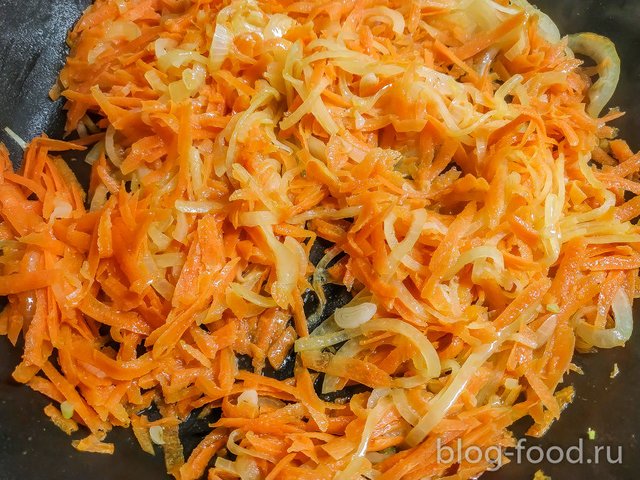 Add capers, olives, oregano, tomatoes, mix and taste. Add salt and sugar if necessary. Simmer for ten minutes over medium heat, stirring constantly.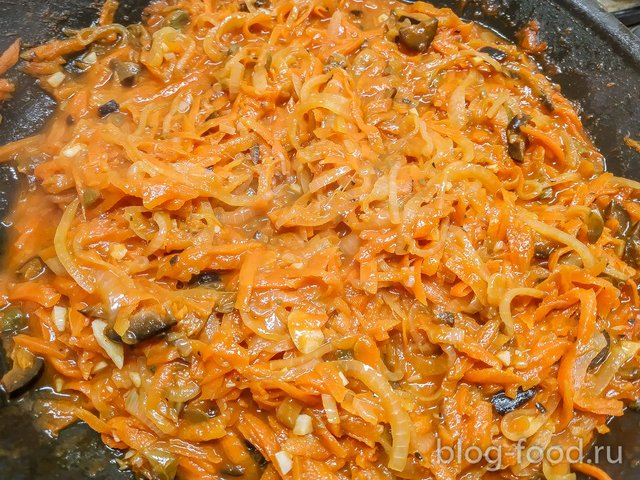 At the bottom of the baking dish, put half of the vegetables. Put the fish.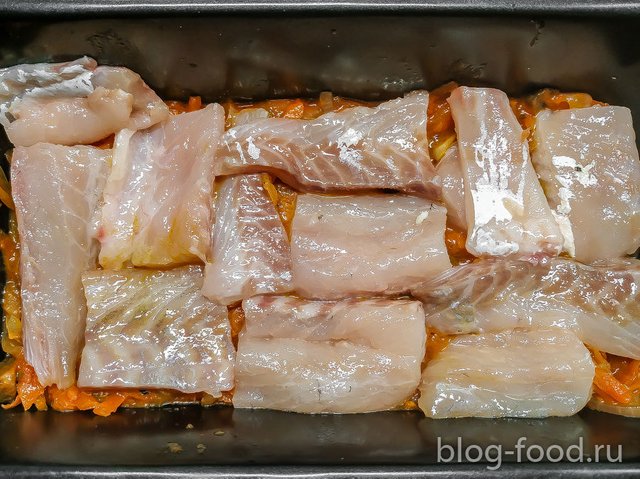 Put the rest of the vegetables, pour the remaining sauce from the pan, cover with foil and bake in oven for 25 minutes.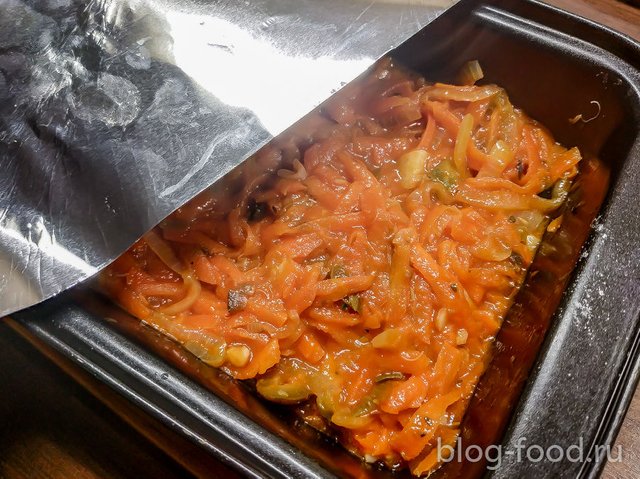 Serve with greens.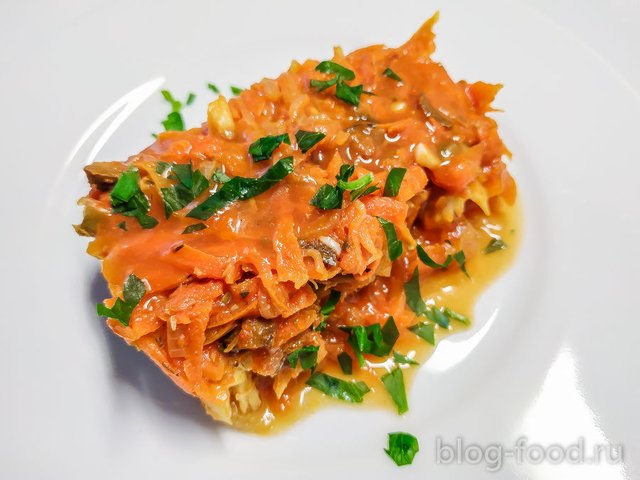 Bon appetit!
---
« Squash casserole with cheese and carrot | Shrimps Omelet »
---