The obligatory question. What do I prepare for lunch ?. Usually, the first thing to do is open the fridge and see what ingredients we have. Fast, easy and tasty is the chicken with spinach, potatoes and carrots.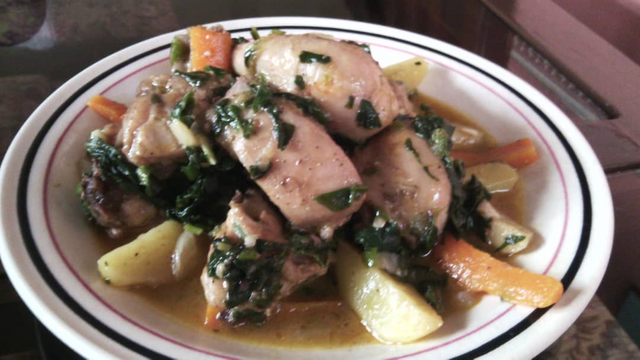 INGREDIENTS:
1/2 kilo of chicken
A cup of spinach.
A carrot.
2 potatoes
1 onion.
4 cloves of garlic
1/2 paprika
Coriander.
Chive
Cumin.
Oiled oil.
Salt.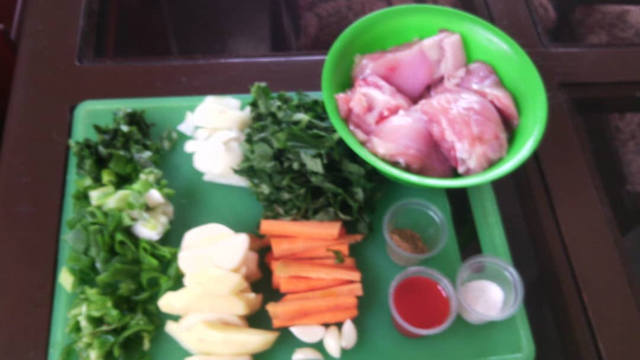 PREPARATION:
Clean and season the chicken. (Reserve)

Cut onion, paprika, coriander, chives and spinach previously washed with enough water and vinegar.

Cut into carrot and potato strips.

In a pan with hot oil seal the chicken. Reserve.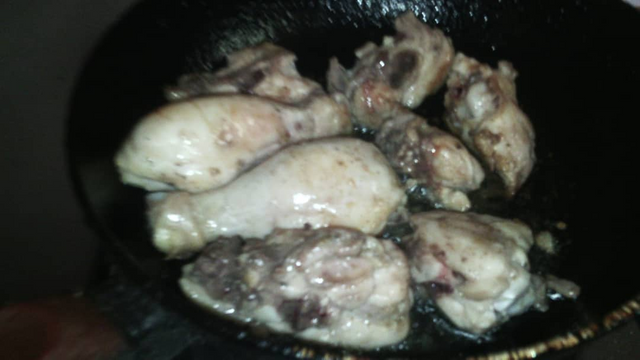 After sealing the chicken take out and reserve. In the same pan add the carrot, potatoes and onion until the onion is transparent. Then add the spinach, crushed garlic, cumin, paprika, cilantro and chives to stir the flavors to impregnate.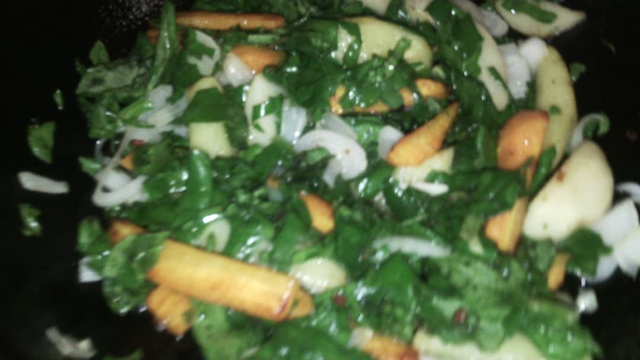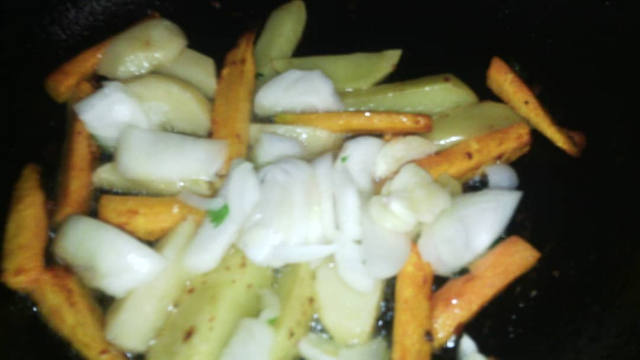 Add the sealed chicken, stir. Add a cup of water to rectify the salt. Leave on low heat for 15 minutes.


After the minutes, the Chicken with Spinach, Potatoes and Carrots, is ready to eat.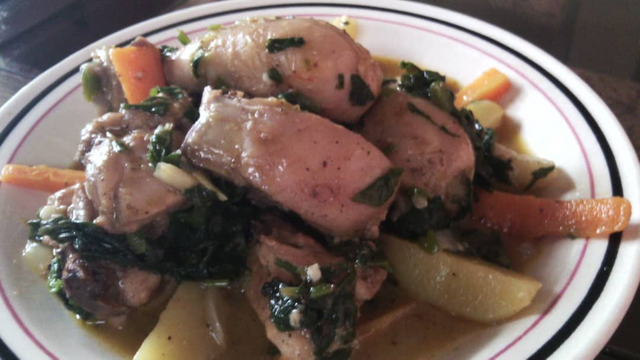 All the photos are my responsibility, taken with my Blu Studio 5.0 II phone.


---
Sponsored ( Powered by dclick )