Simple Vegan Smoothie
![IMG_8311.jpg](https://steemitimages.com/DQmco1GCQQcvVorhaHZTP2SZKcMsZPdZm5B748TBx52uAH6
Here is a simple (2-ingredient) Vegan smoothie I enjoyed for breakfast a couple days ago.
I started with frozen bananas (be sure to peel them BEFORE you freeze them!) and organic Honeycrisp Apples.
Step 1) Wash & Juice the Apples
I use a (centrifugal) Breville Juicer, because of how quick and easy to clean it is. I also recommend the (mastication) Champion Juicer.
I used Honeycrisp Apples this time because its what I had on hand, but I think Fuji & Gala are better choices for juicing - Honeycrisp are best enjoyed simply eating!
/IMG_8311.jpg)![IMG_8312.jpg](https://steemitimages.com/DQmbFGhGr6GbCZakYkUGtBFkst1FZ4d1GuU3vPjkLU7xFsu
Step 2) Place Ingredients in Blender
I used 4 frozen bananas and the juice of 6 apples, but these could be adjusted depending on how hungry you are / preferred consistency.
I use my VitaMix Blender, and highly recommend - its the Royce Gracie of blenders!!
Blend for 20-30 seconds
/IMG_8312.jpg)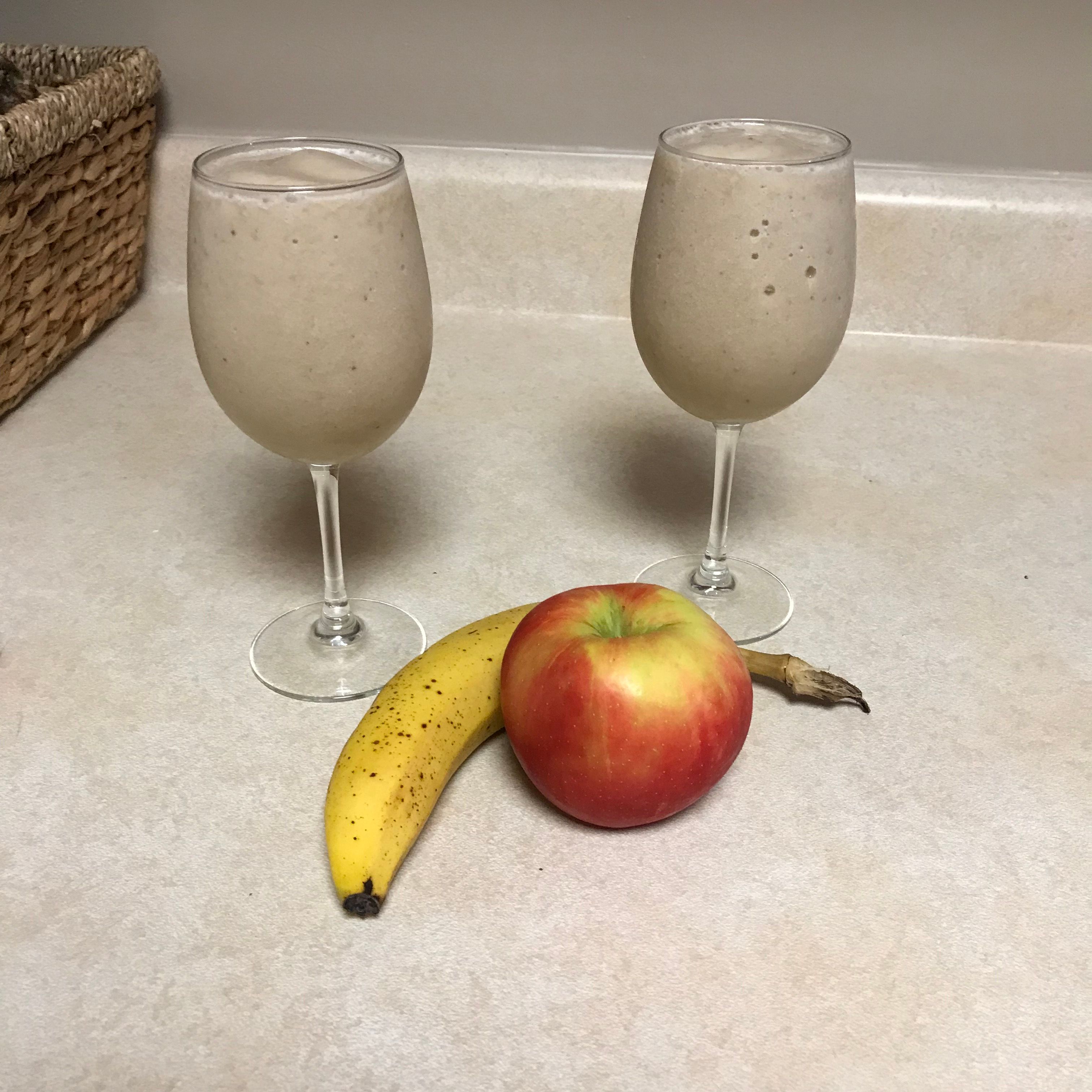 Step 3) Enjoy!
A quick and easy breakfast!
Smoothies are great to enjoy in the morning, because they are quickly digestible and don't sap your energy for the day.
An optional variation would be to add a dab of cream cheese, for a little more richness.
I love using frozen bananas as a base for many of my smoothies, and I'll continue to post more options.
Eat Food, not Product!