China Town is a place in Bangkok full of chinese shops and decent street food. Almost with every step you can find something good there.
So we choose a spot full of tourists near 7-eleven shop to buy beer when needed.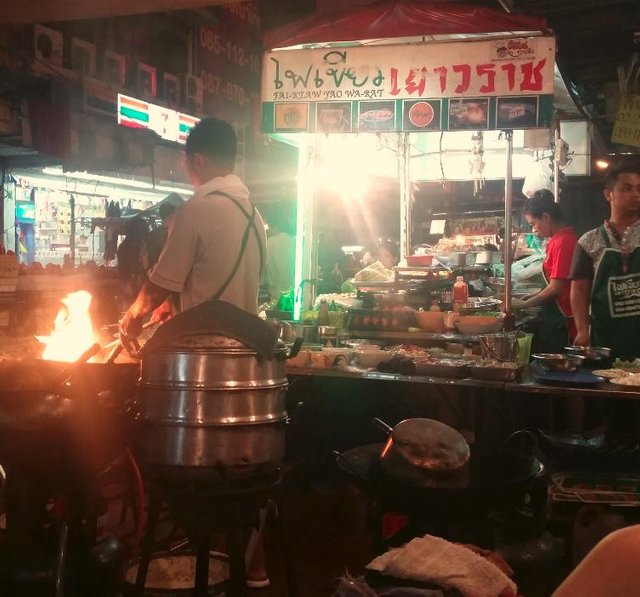 Fire on the spot looked amazing.
I have got crab in pepper sauce.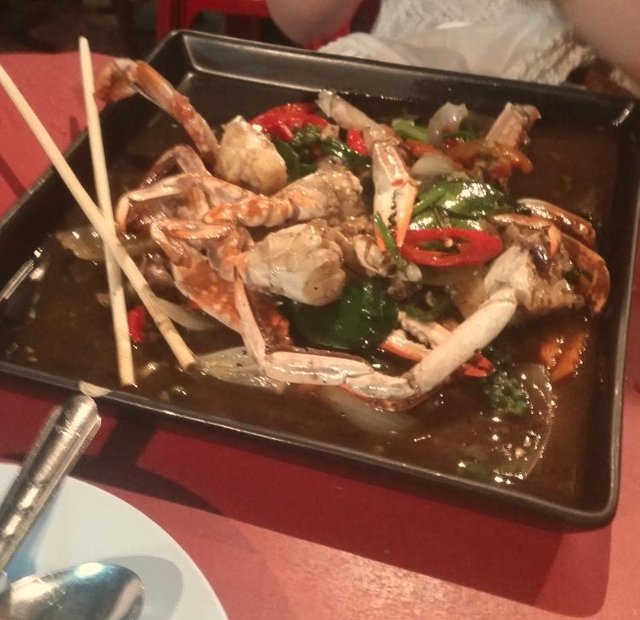 My wife took shrimps in curry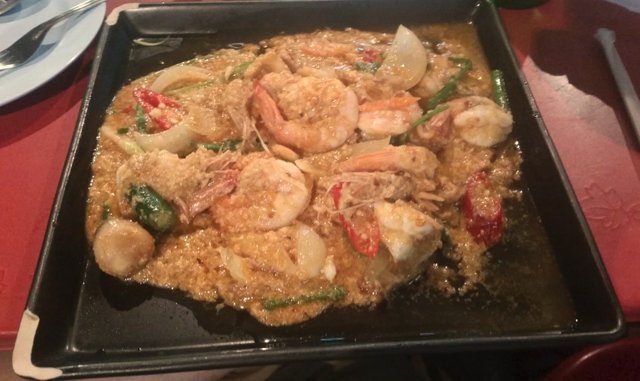 Chang Beer and Rice Bowl to this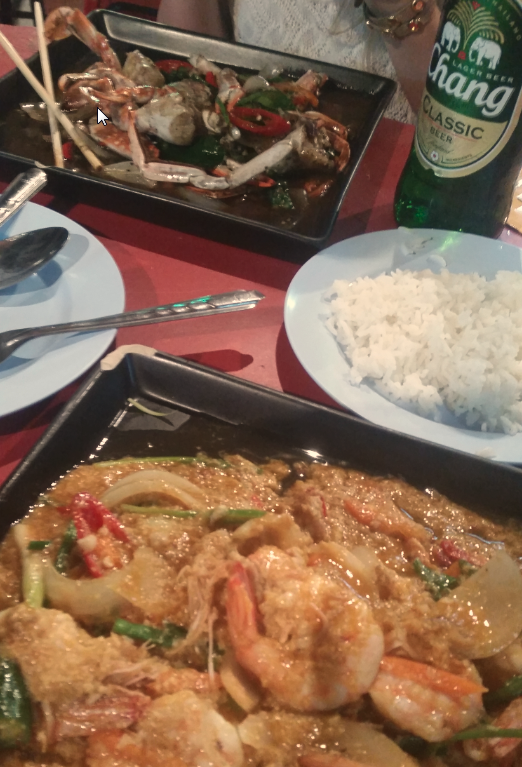 When you go to Bangkok be sure to check China Town, amazing food and great things to buy there - souvenirs and such.
Follow, Upvote, Resteem - @bigdaddy