What's the best way to get nice slices of an avocado that fits nicely on a sandwich or as tasty decorations in some meal.
Use a knife to cut the avocado in half, circle around the avocado core.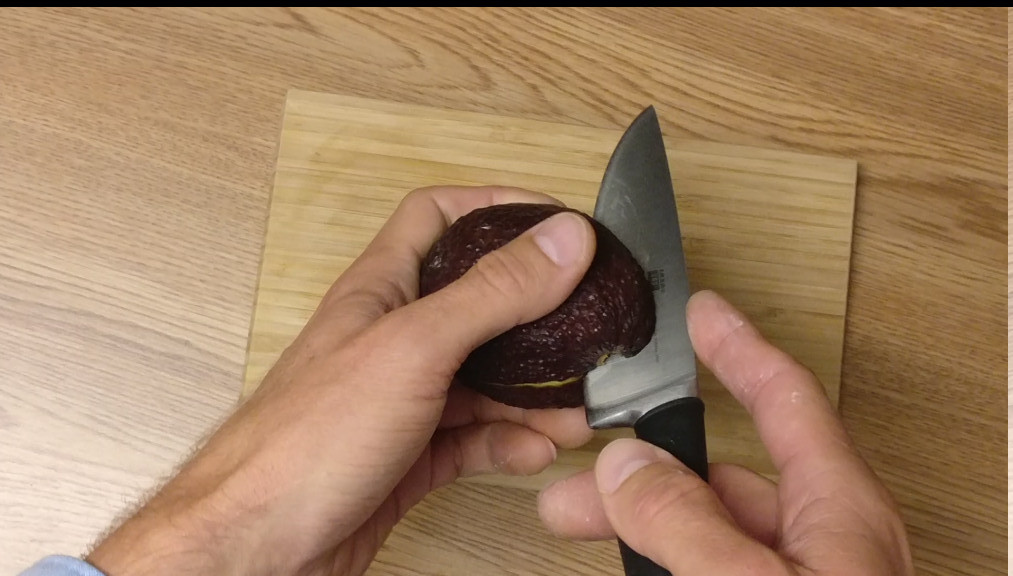 Turn the two halfs and pull them apart. Guess if the core will be in the right or left part.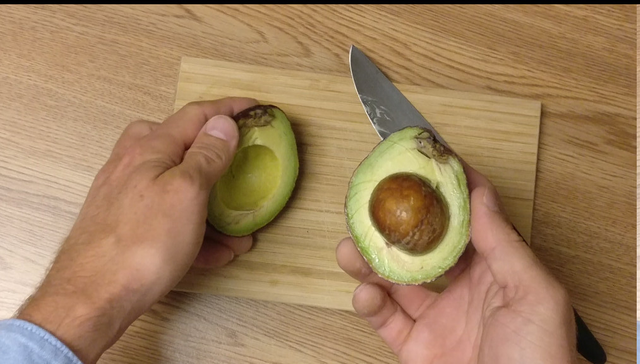 Chop the knife into the core and bend it out of the avocado. I've tried many ways of removing the core and this is easily the best way.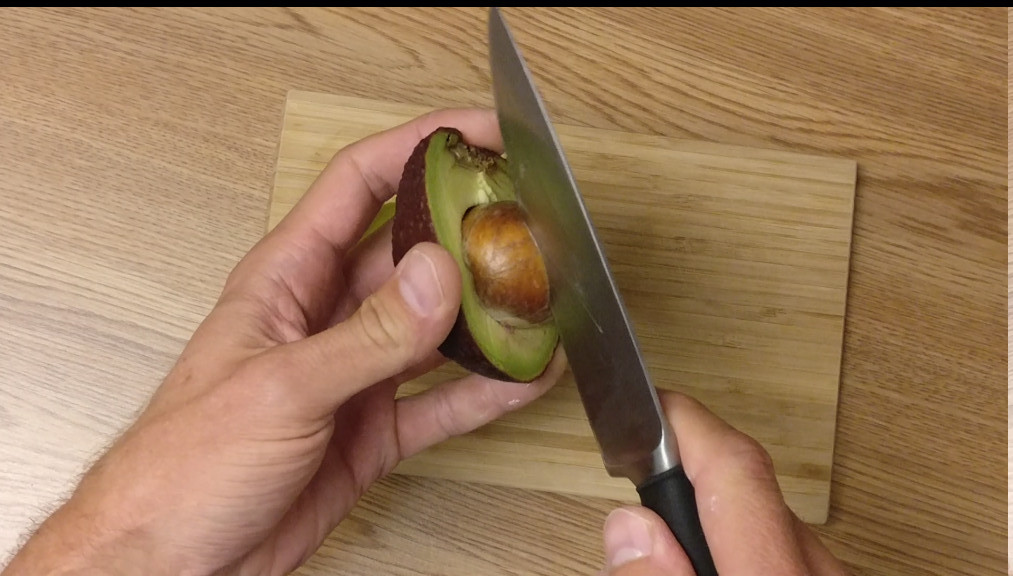 Use the knife to peel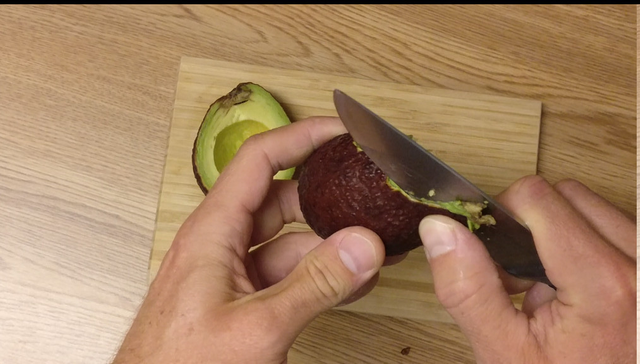 Peel on one side of the half, then the other side and then the end usually comes off easy.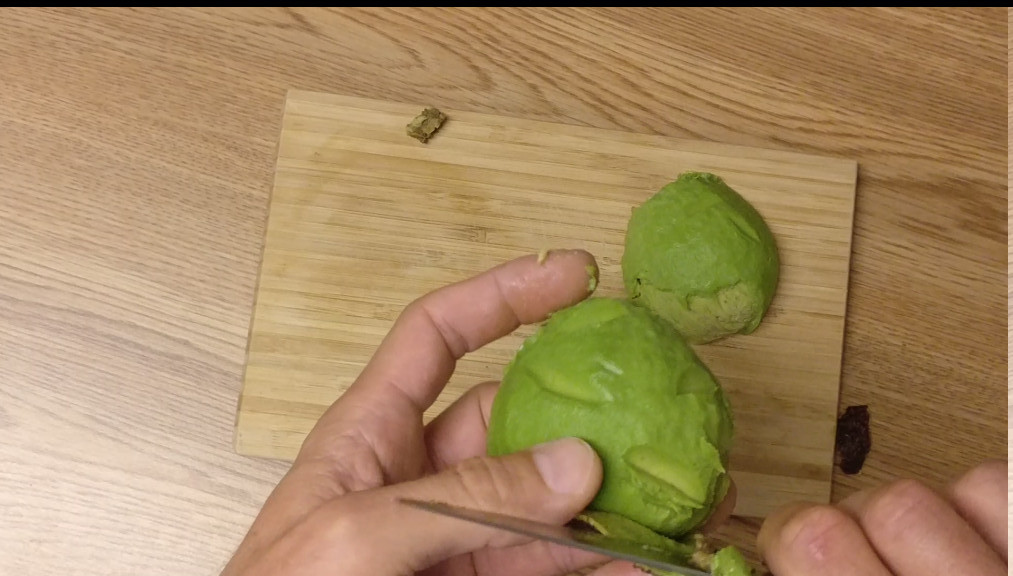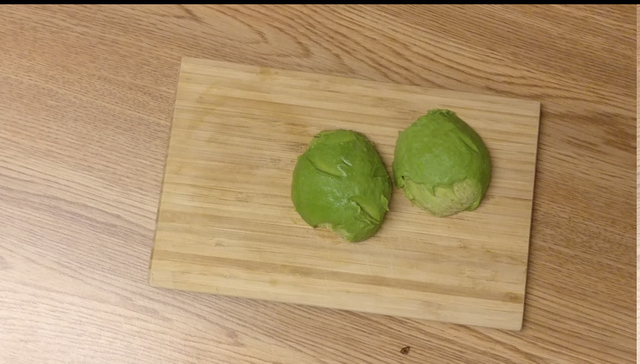 And finally slice the avocado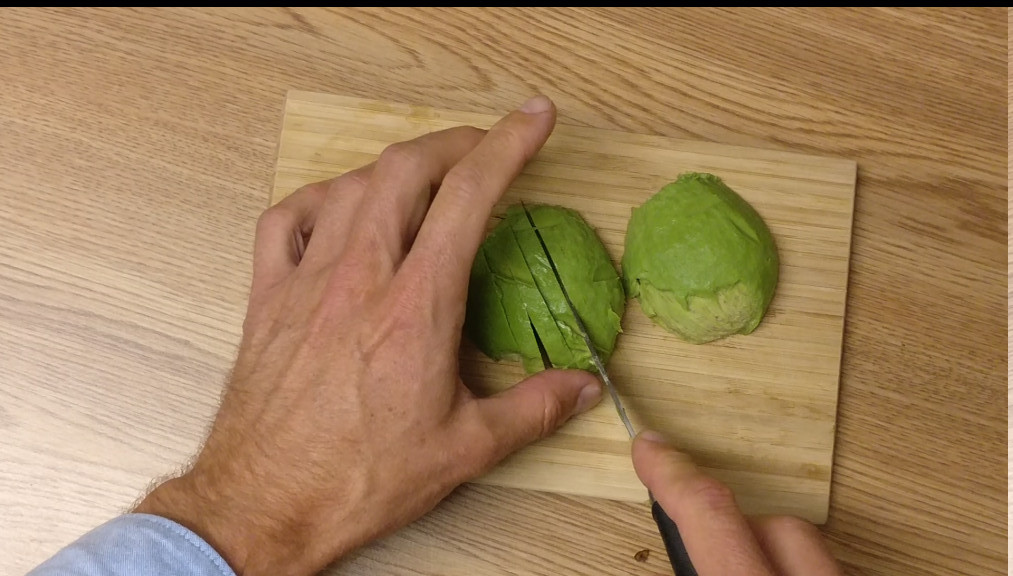 Final result