SNACK CRACKERS!!!!!!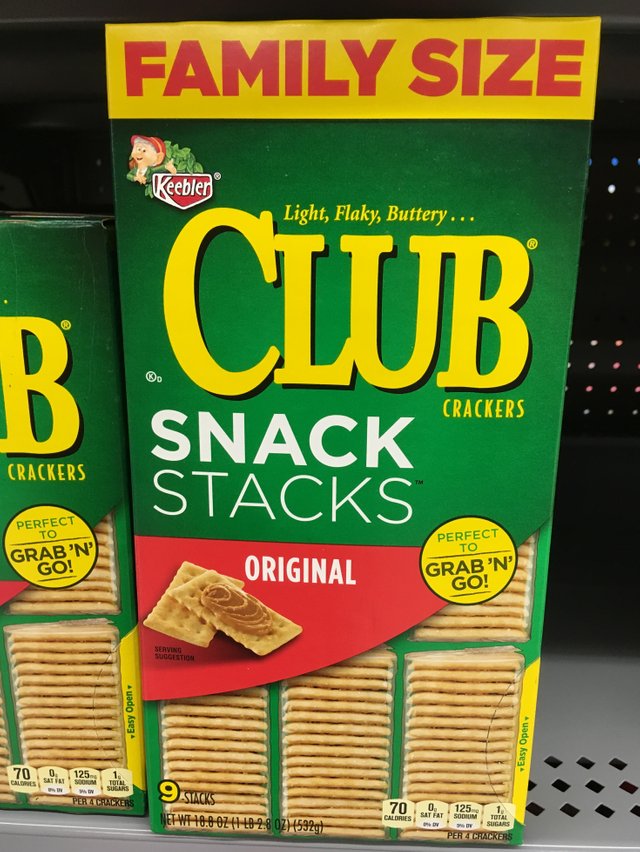 Club crackers!!!!!!
This is a favorite of mine, the problem is I can eat this whole box as a snack!!
This is the original ...... I enjoy these with cheese , anytime is a good time!
Family Size Lol........My size!!! :)
Grab some of these for your next party!!!!