Deep Dish Chocolate Chip Cookie?!
Trader Joes is trying to get me fat. They recently introduced the deep dish chocolate chip cookie (DDCCC for short) and the problem is, I love CCC!
My friend alerted me of this new calorie bomb the night before Superbowl and thankfully TJ was already closed. I seriously would've considered driving over(it's not that far) to pick one up. Instead, I went the new morning to pick up a few staple items (milk, eggs, cookies) and saw this in the frozen dessert section. Picked up on and thought about it. 3.99 for a box, not too bad, but how does it taste? Anything close to a pazookie?! I was torn so I put it down and told myself to decide after I picked up all the other items (more like to make sure the cookie stays cold until it's truly time to take it home.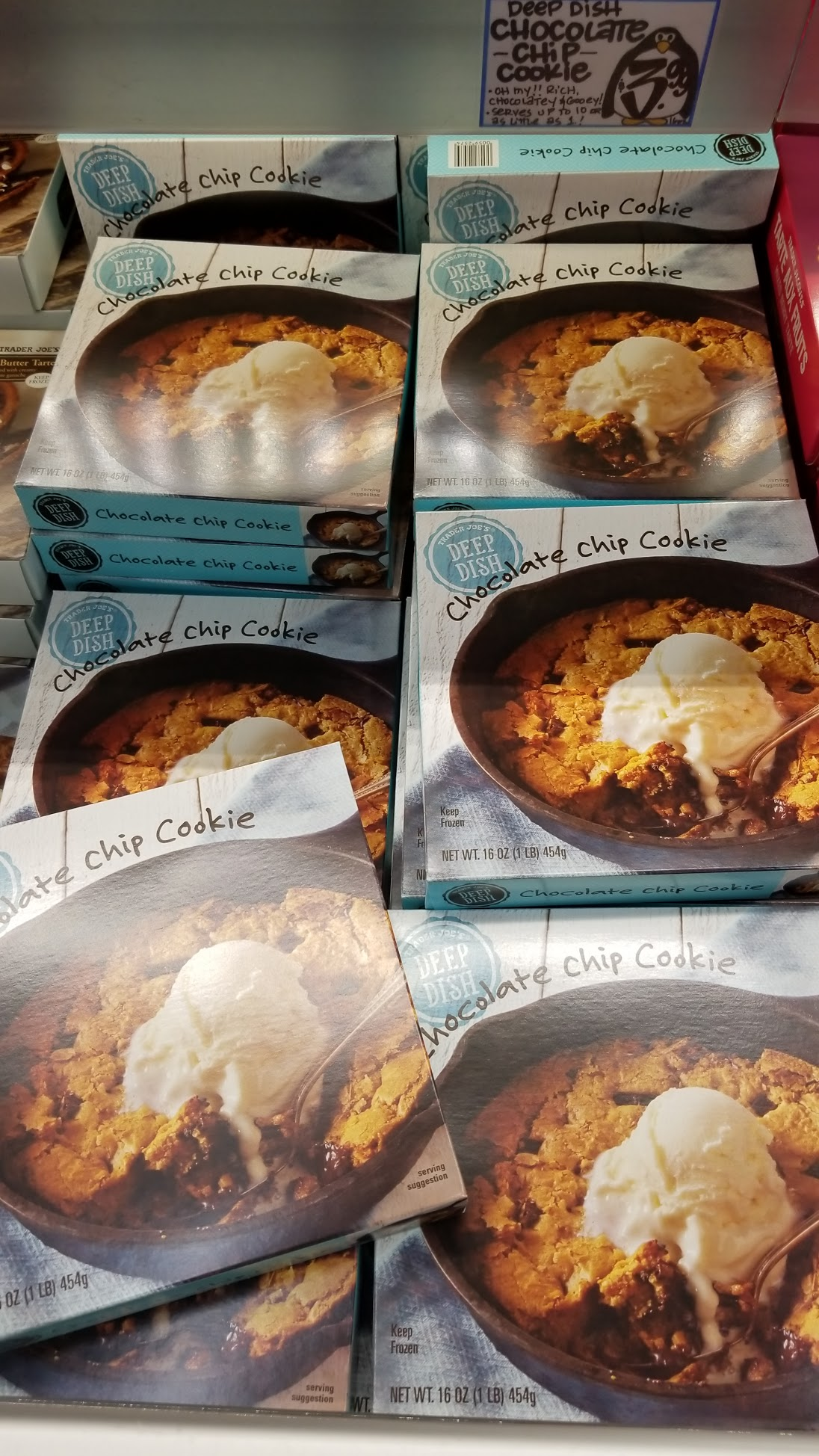 Luckily, they were giving out samples! A bite size portion with a touch of melted vanilla ice cream. I quickly snatched one up before all the other freeloaders (aren't we all) could take my sample away. First off, the TJ ice cream is meh. I didnt care much for it. I ate that first to get it out of the way. The cookie was still covered in whatever has already melted. As for the cookie, it was too doughy. Reminded me more of a cake/brownie combination. Perhaps it was not fully baked.
Knowing that it was not as good I was happy to walk out of TJ without. As a CCC connoisseur, this DDCCC just didn't make the grade.