The Mango Chili Chicken at The Asian Box, Baner, Pune, India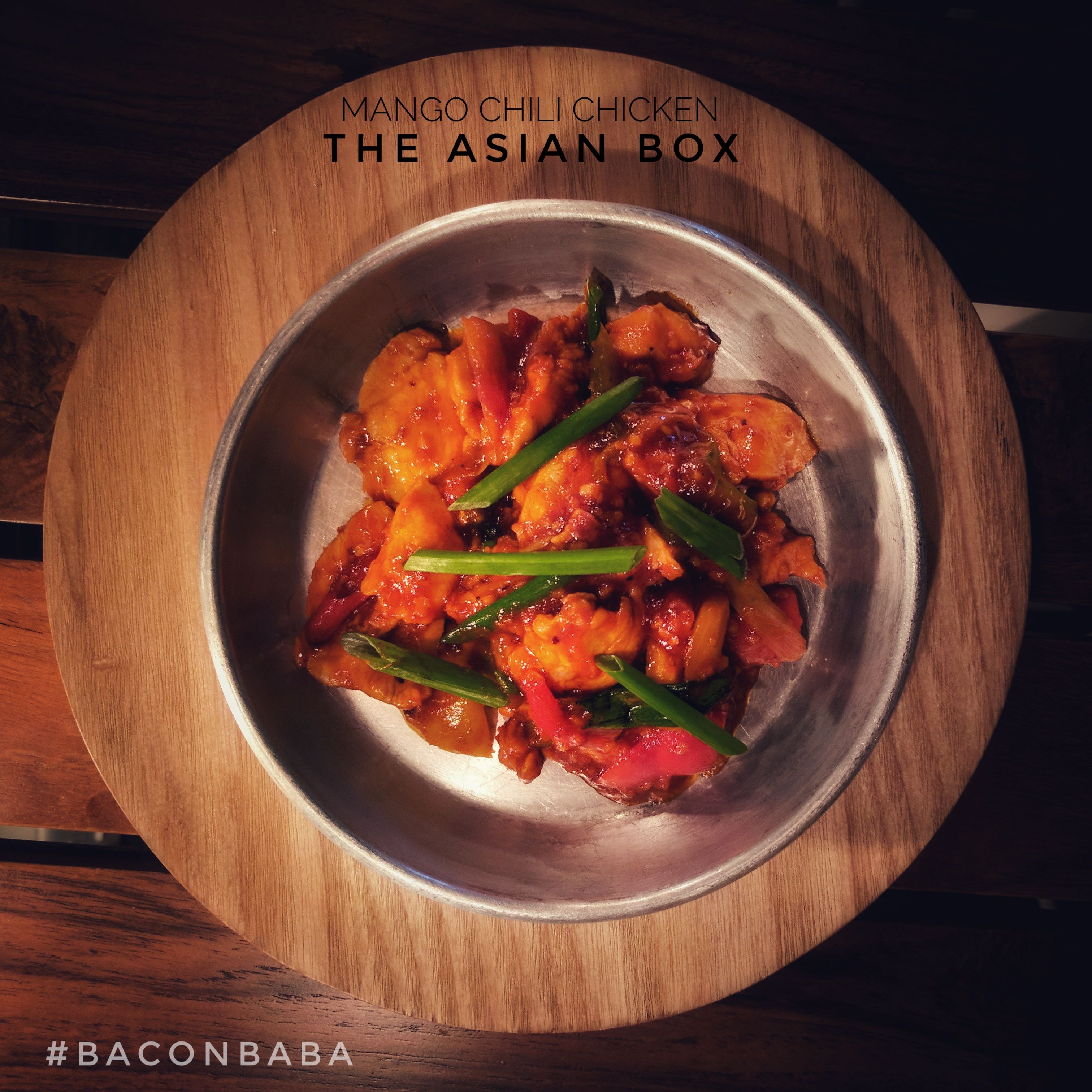 Mango Chili Chicken
---
Enhanced by flavors from my favourite Mango Chili Jam by @tashaandgirl , this is an absolute delight to eat. The sweetness of the mangoes engulfs your palate, only to be replaced by the afterburn of the chili! A unique experience for your tastebuds, this is a must have at The Asian Box, Baner.
---
@baconbaba
Foodie. Carnovire. Couch Potato.
Follow my food-ventures at @baconbaba!
---
Website: https://baconbaba.com
Instagram: https://instagram.com/baconbaba
Twitter: https://twitter.com/thebaconbaba
Facebook: https://facebook.com/thebaconbaba
Zomato: https://www.zomato.com/rahulthegreatest
---