STEEMIT IRON CHEF 2018 Act 01 Round 06: Summer Delicious Apple Dream [SUGAR FREE VEGAN]🍨 🍎🌱
Hello my lovely steemians friends! It's Steemit Iron-Chef time! For this round, I prepared Summer Delicious Apple Dream. It's ice creams, where the main role plays apple and mint. Because the theme of this week is my favorite, local fruit/vegetable, I decided to make some ideal ice creams for summer (for which we have to kinda wait lol!).
It is always, good a time for this dessert! 🍦And honestly. I never tried to make homemade ice creams in a vegan version. How it turned out, it was really simple! Btw, soon I'll upload my video, how I made them, so stay tuned! You'll not regret! 🤩 Because Ice creams are such a great thing to make, why do not make them more fun and make video with them?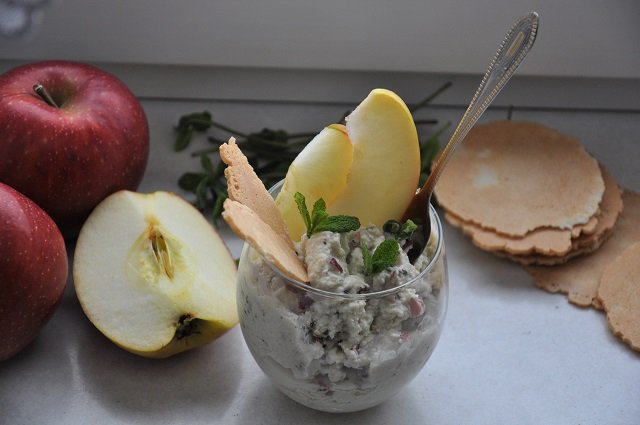 These ice creams were really delicious! Apple combined with fresh mint and lime juice, always reminds me of beautiful, warm summer! I'm in love with it! Oh.. Who don't? 😅
What is more awesome in these ice creams? I didn't use sugar or any sweetener like xylitol or whatever. They're naturally sweet! I just choosen the best apples which I found on local bazar, the best from the best! I can recognize, which apple (or any fresh fruit or veggie) will be the most juicy and sweet. So because they're naturally sweet, It makes them so much better than ice creams from store! Of course, everything that you cook by yourself is moooooreeeee delicious! 🤗 🤤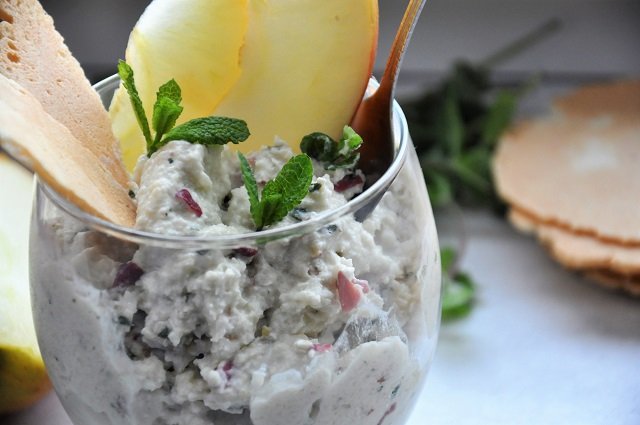 ---
For preparing you will need:
two big, juicy apples
big handful of fresh mint (I used commonly type in Poland)
juice from half of lime
a can of coconut milk
---
All that you need to do is blend ingredients together, place it in some vessel and then put it into freezer for at least 6 hours. In the mean time (I mean hourly) you can mix it with the spoon. Thanks to this process, the mass will be more fluffy! Yummy yummy! For decoration I used vegan waffles and apples. 😋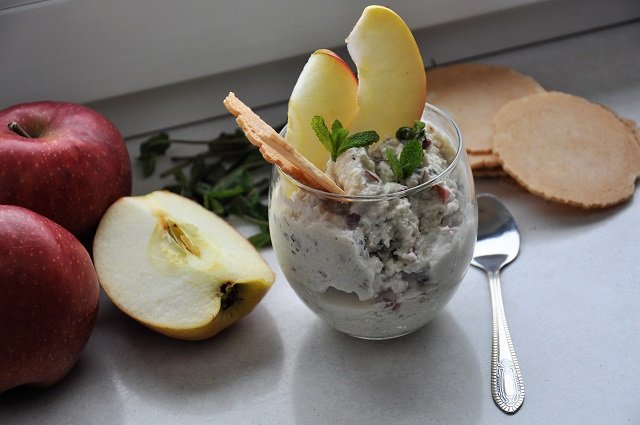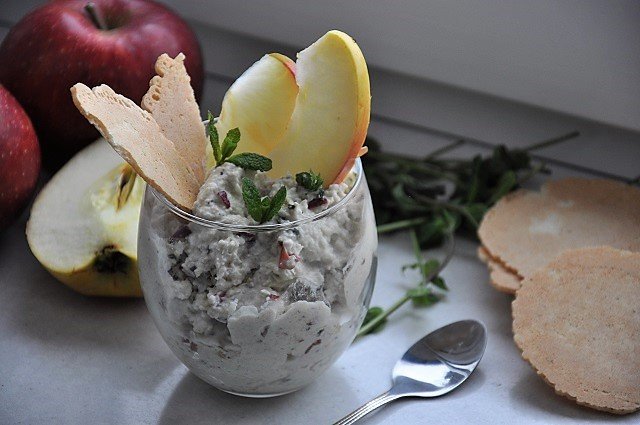 Doesn't it looks delicious? It was really fun to make these scrumptious ice creams! It's Summer Delicious Apple Dream for me definitely! I hope that you enjoyed my recipe for reeeallyyyy quick vegan ice creams! I love to inspire people to make healthy recipes, prepare food in a good way, send positive vibe and moremoremore! Your feedback is so valuable for me, so don't forget to leave comment below what you think! Thank you so much for reading and until next time! 💕