Fried Naan bread for lunch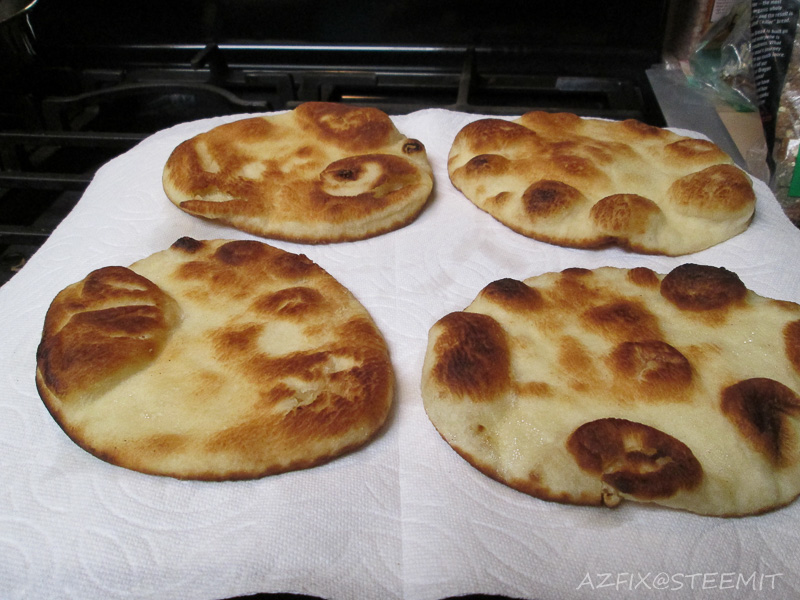 Naan bread is a flat baked bread that is even better when fried in your favorite oil, in this case I use avocado oil. I typically fry the top and flip it over and fry the bottom checking often until it has a golden brown color. It turns brown relatively quickly so it important to keep a close eye on it if you fry it in a pan.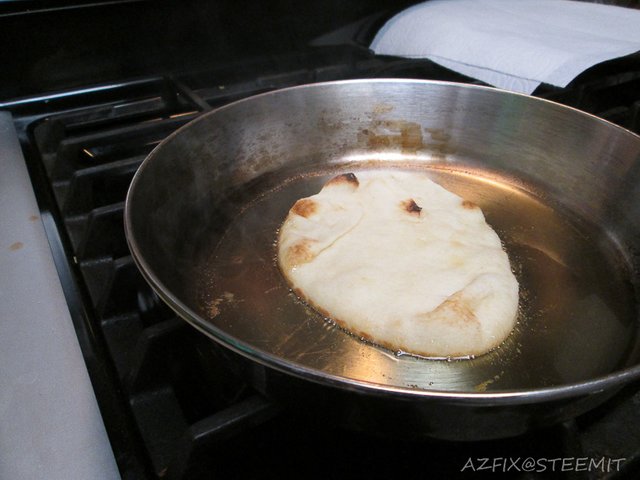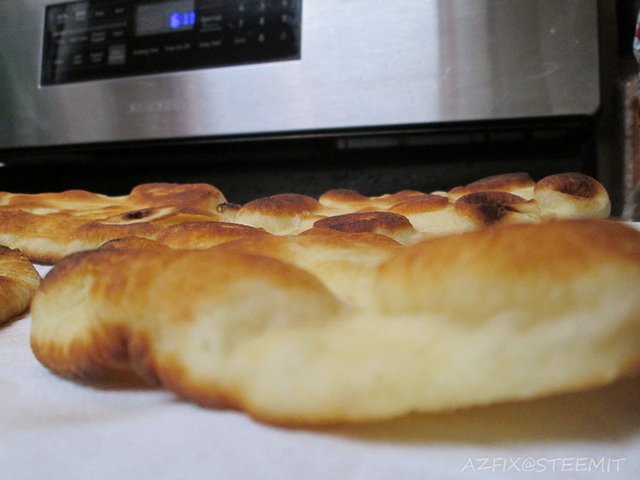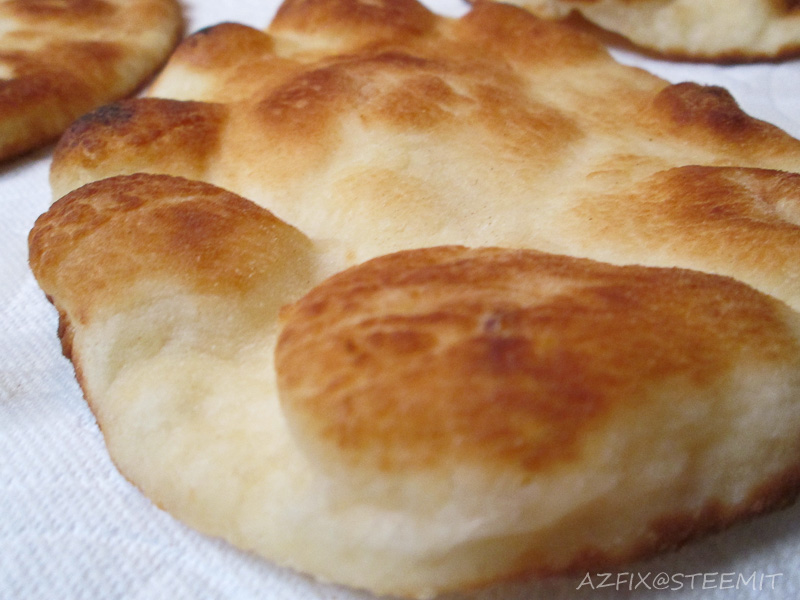 Once you get them all fried I like to add topping and some of my favorites are beans, chease and for dessert I add honey and cinnamon.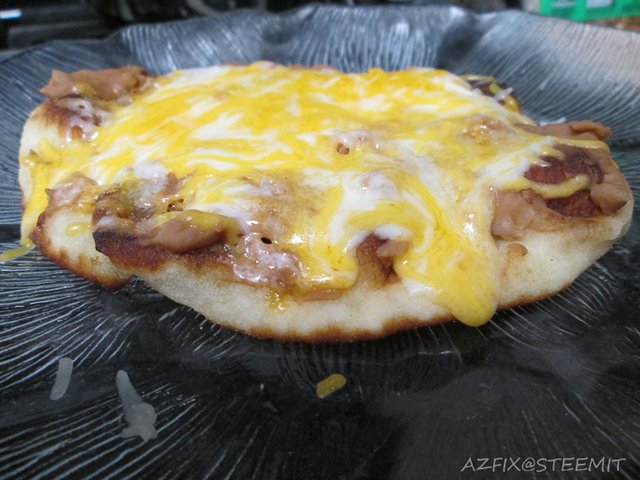 This has refried beans with some cheese on top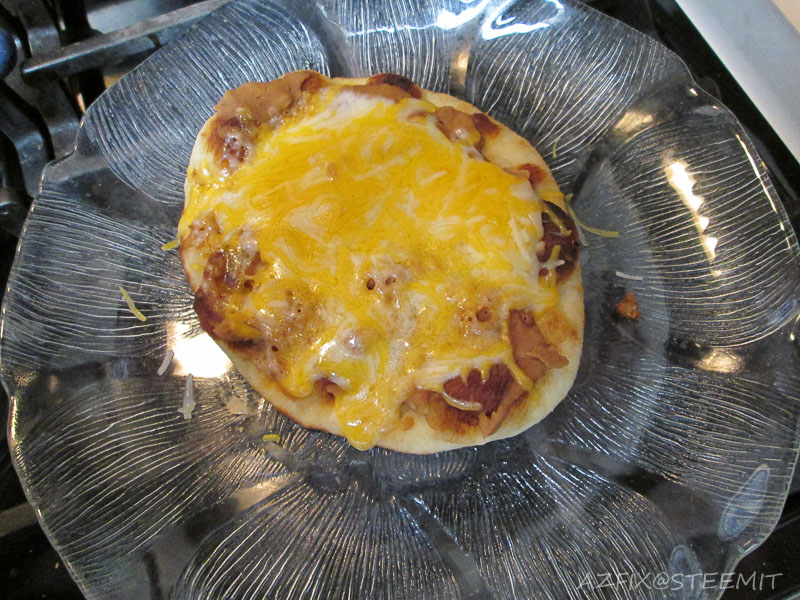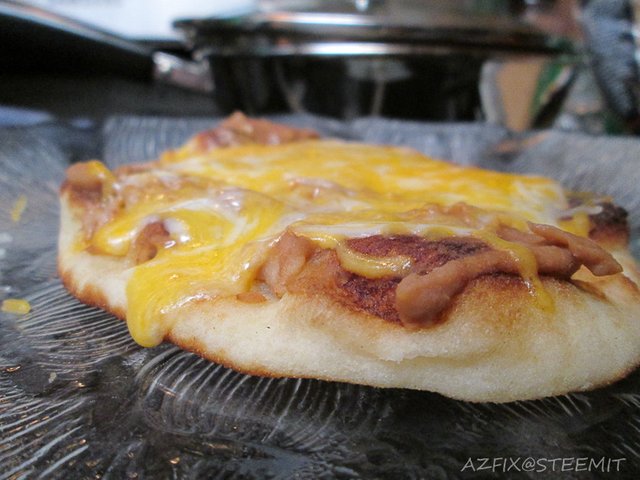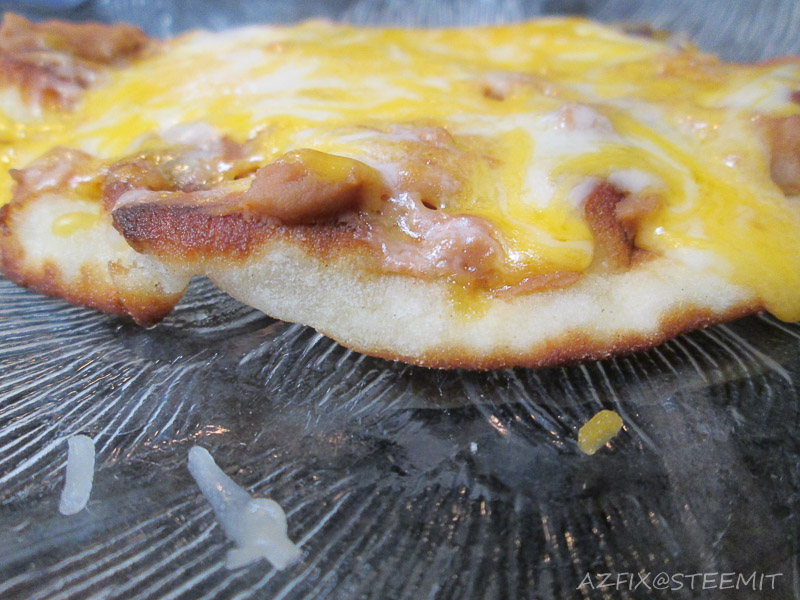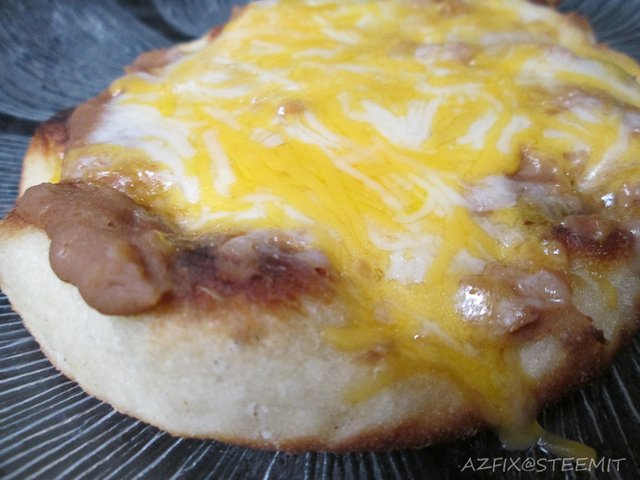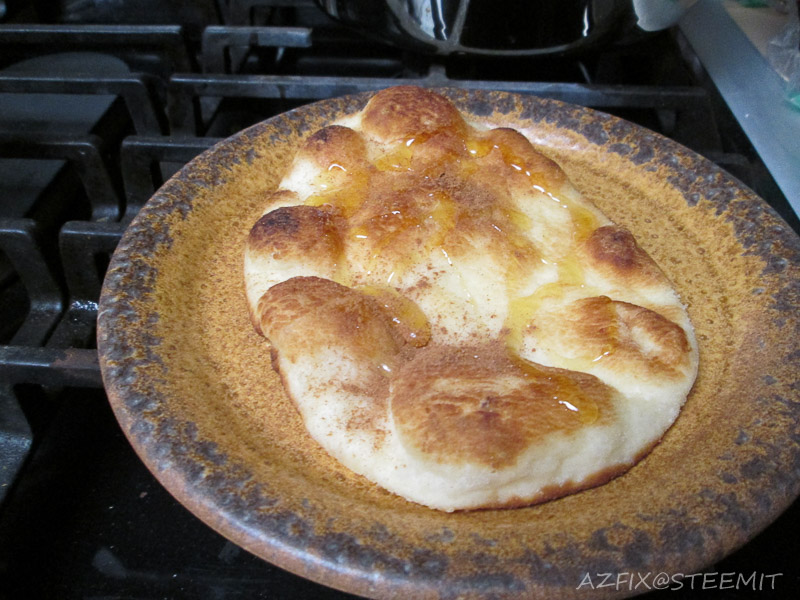 Now its time for dessert, I just use the same bread from the batch I fried up and drizzle a little bit of honey on top followed by a light coat of cinnamon powder.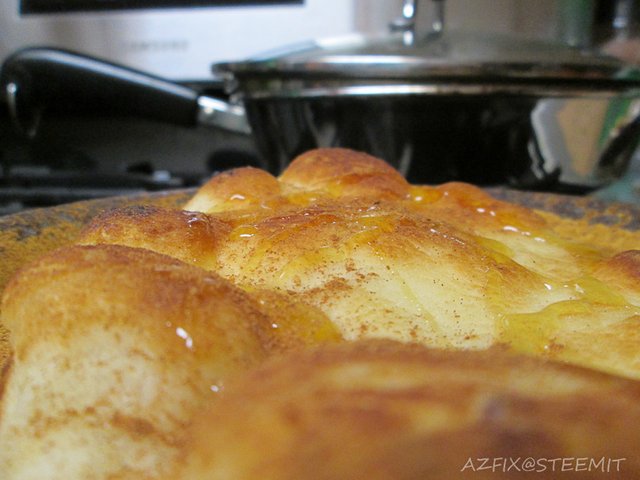 I really love cinnamon and honey together!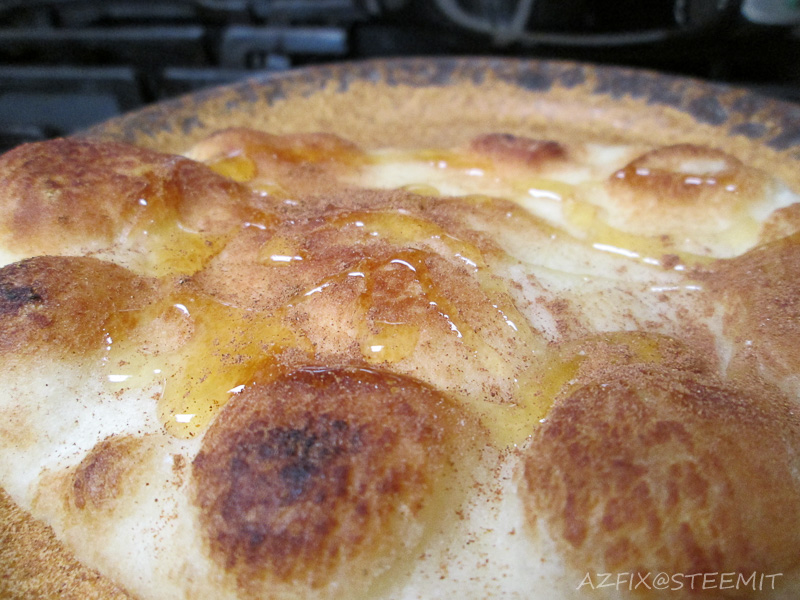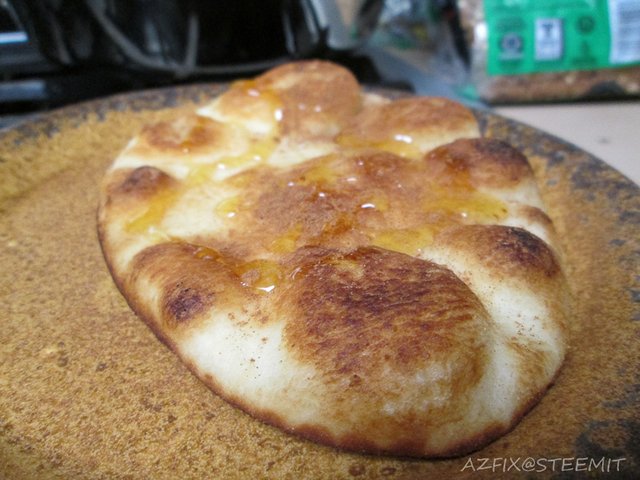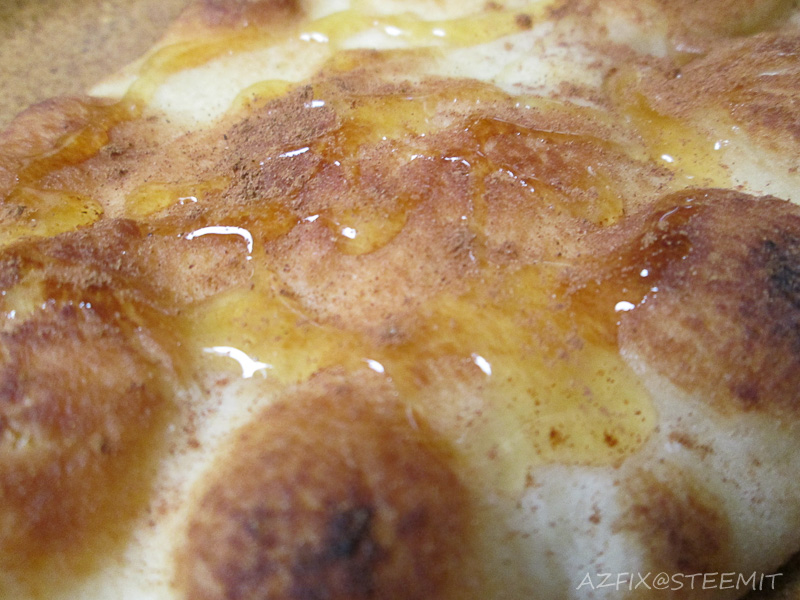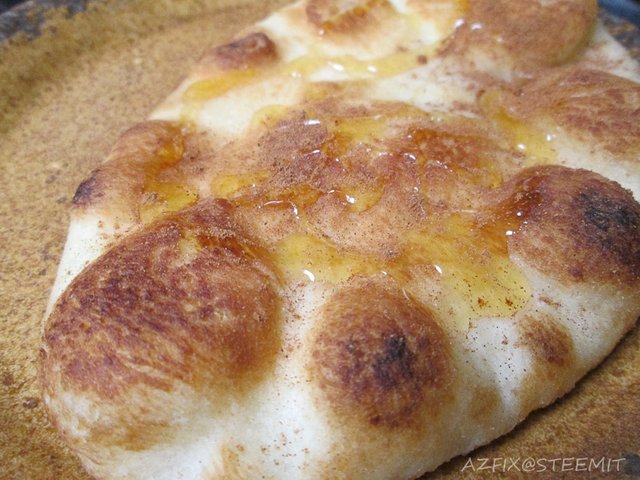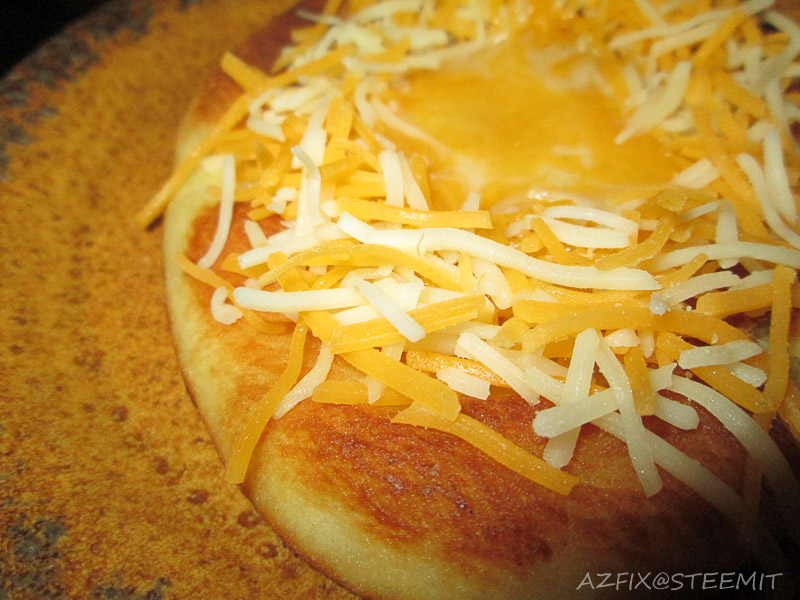 Finally a cheese only version for those who do not like beans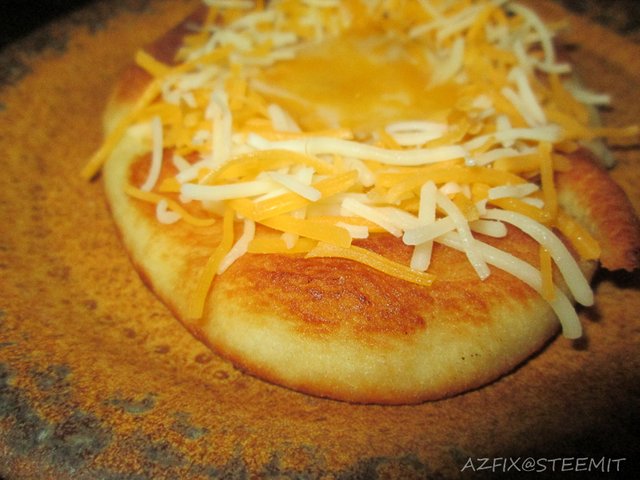 Hope you enjoyed it
Please share your Naan bread favorites or comment below.