Burger with Fried Potatoes Circles and Pickles is a SERIOUS FOOD for a hungry people!!!
I had one of those for lunch today and I'm telling you....it was delicious :)))
Was it healthy...?!
I don't think so!!!
But it was very tasty and worth eating it - all the extra calories!
If you follow my blog, you know by now, that I make my food from scratch and this burger patties are no different. I buy a big chunk of meat and have it minced and then I fix it into tasty dishes.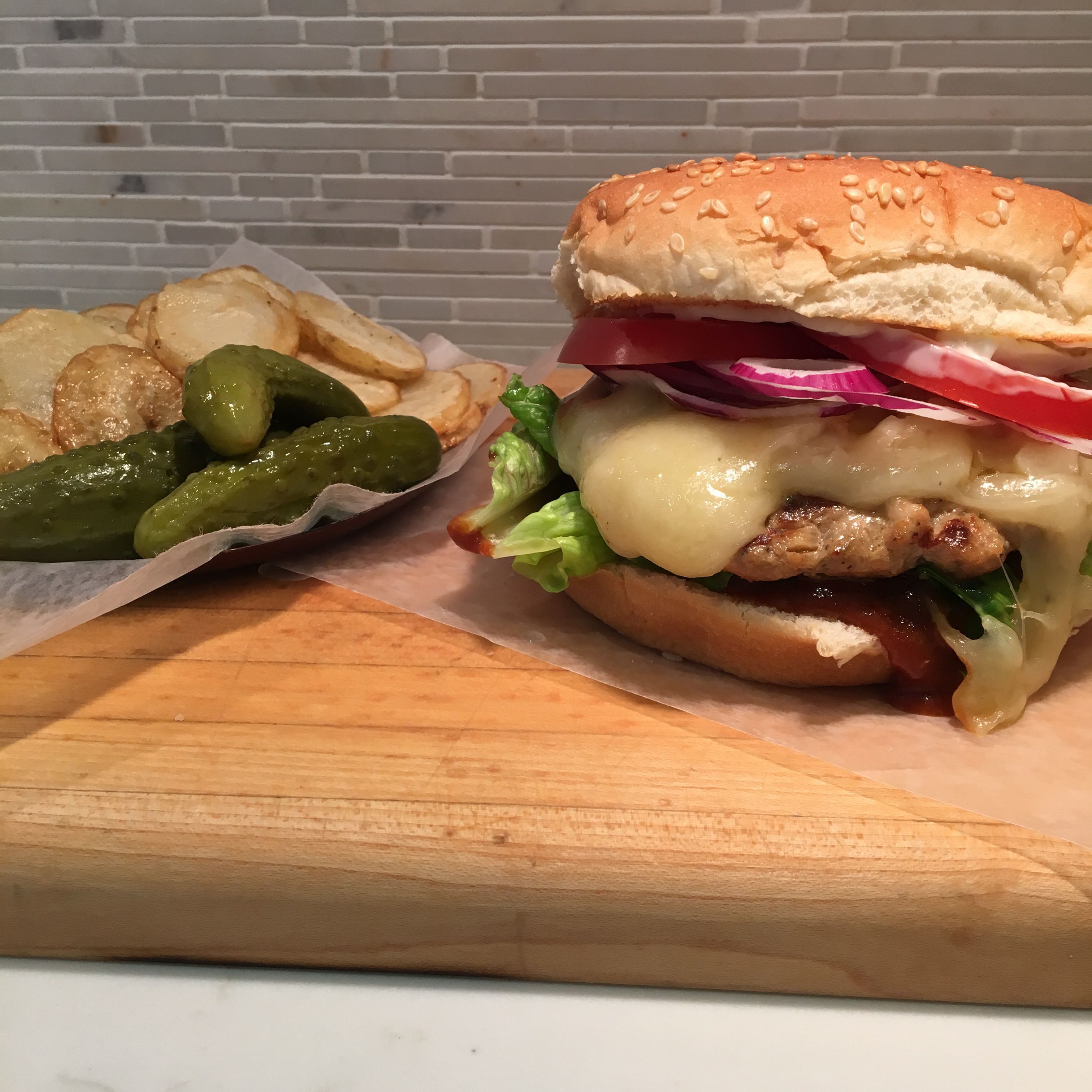 I make my burgers patties simple;
meat
salt,
black pepper,
onion,
big drizzle of my favourite bbq sauce,
an egg
No chemicals of any kind!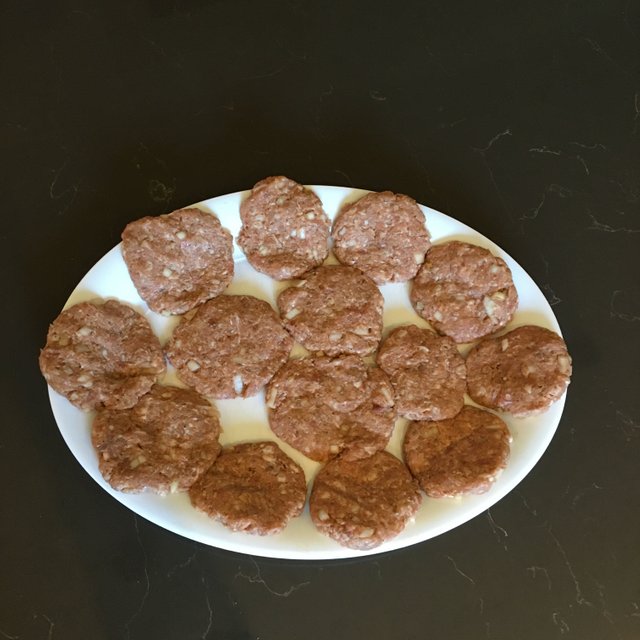 I grill them until they are a nice golden colour.
These are pork burgers therefore they are a lighter in colour.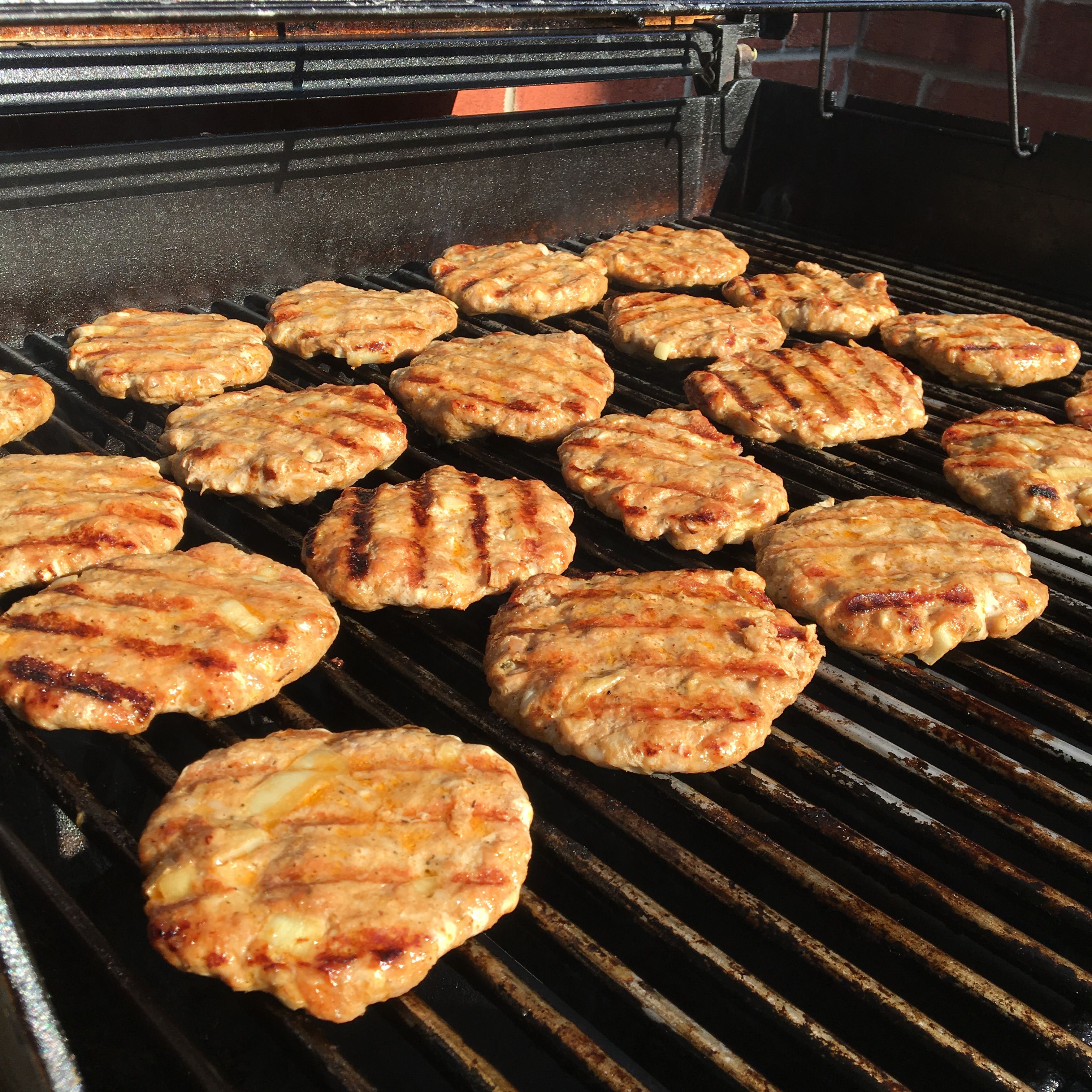 A good burger CAN NOT be alone...it's got to go with some PICKLES and fried potatoes....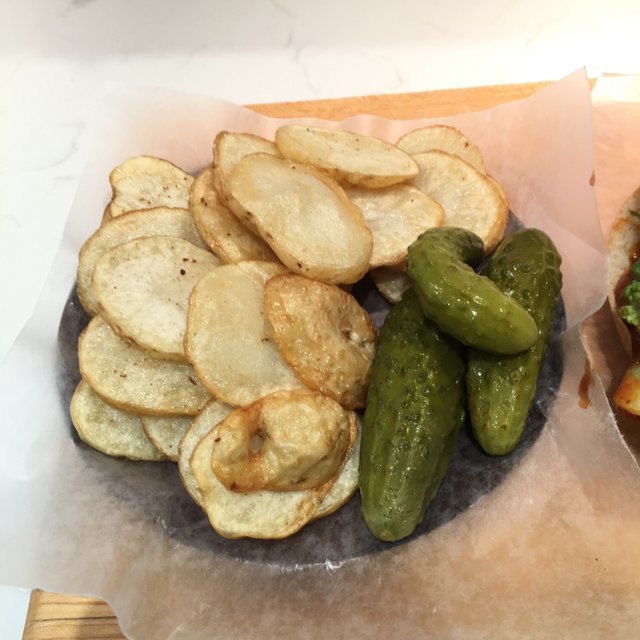 This duet along with tomato, cheese, lettuce, bbq sauce, mustard, some mayo, red onions; tastes delicious!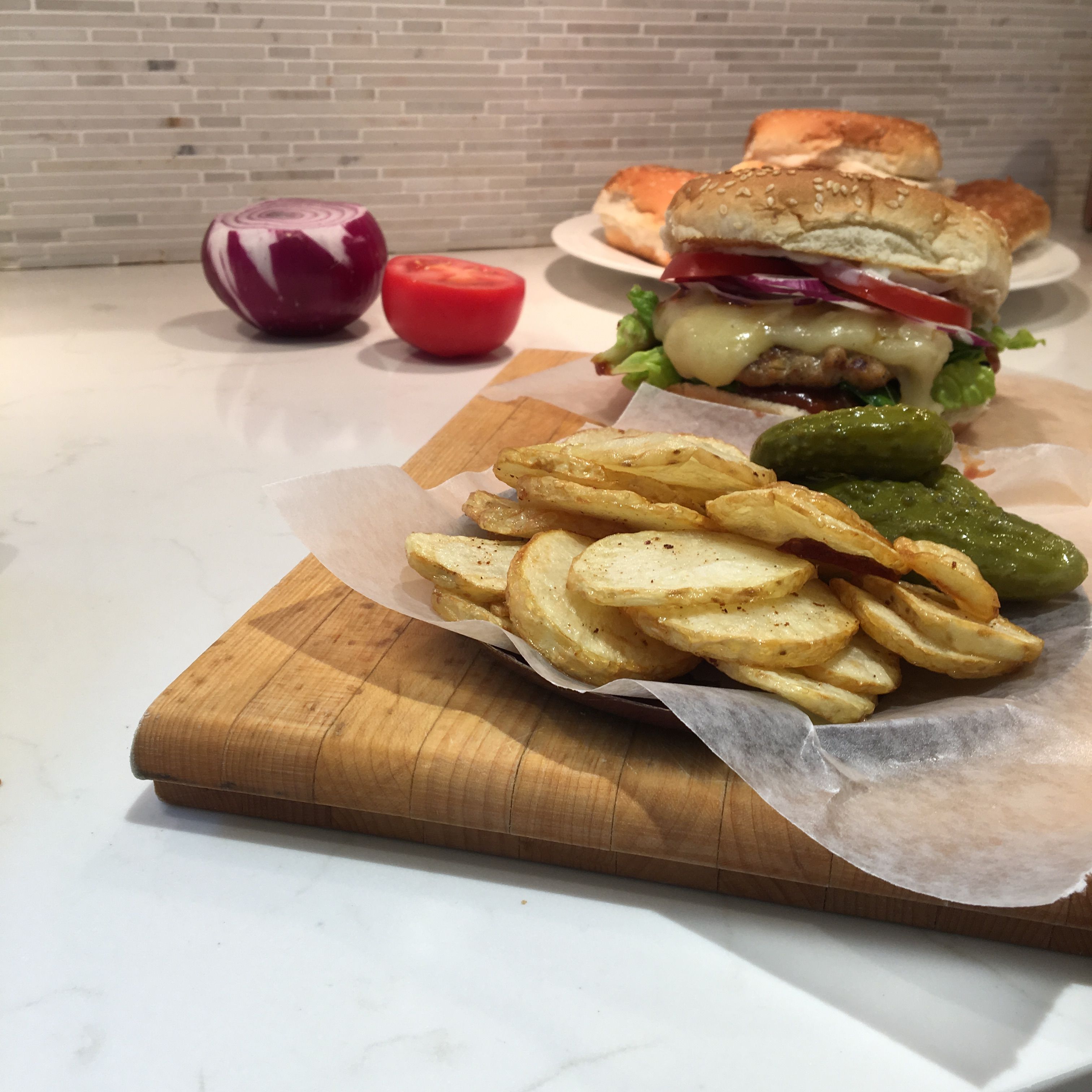 What's not to like here?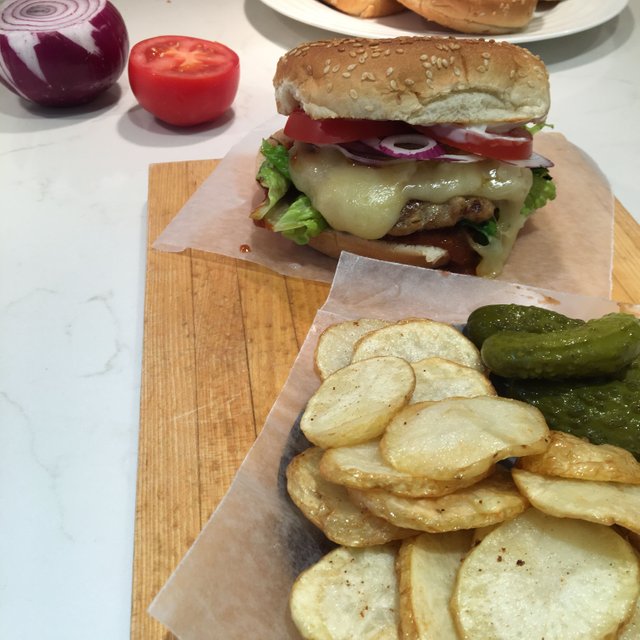 I hope, I inspired some of you to make your own food.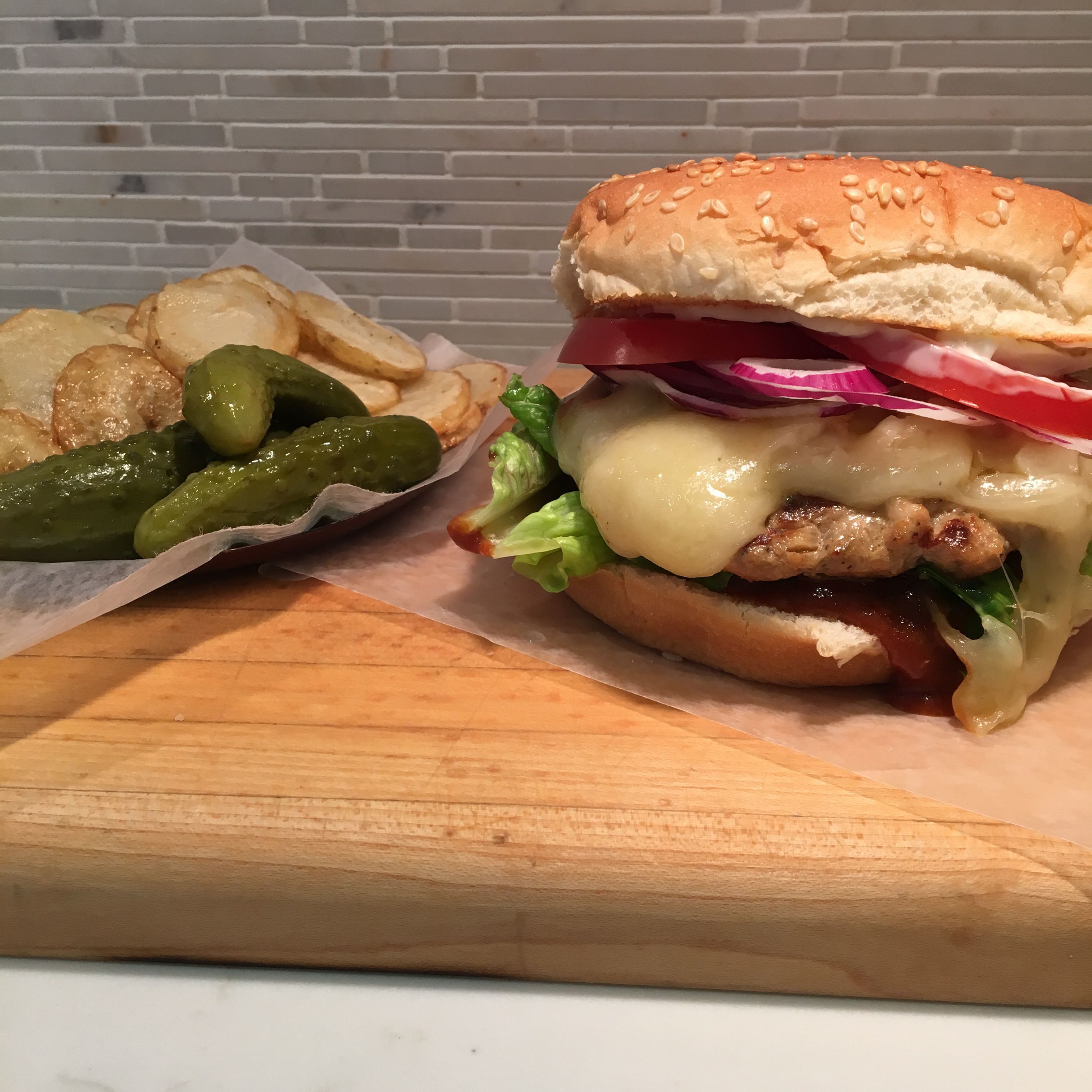 Happy Munching!!!
ENJOY :)))
Unless otherwise mentioned, all the photographs and the content published on this blog are the property of @awesome-seven
Please DO NOT copy the material or photos in full or in any part without my permission.