Dragon Fruit - Amazingly Refreshing and Healthy Cactus Fruit
Hylocereus undatus, called pitaya or pitahaya in some places, and commonly known as dragon fruit, is one of the more unusual looking fruits. Though very popular in Asia, it's originally from Central America.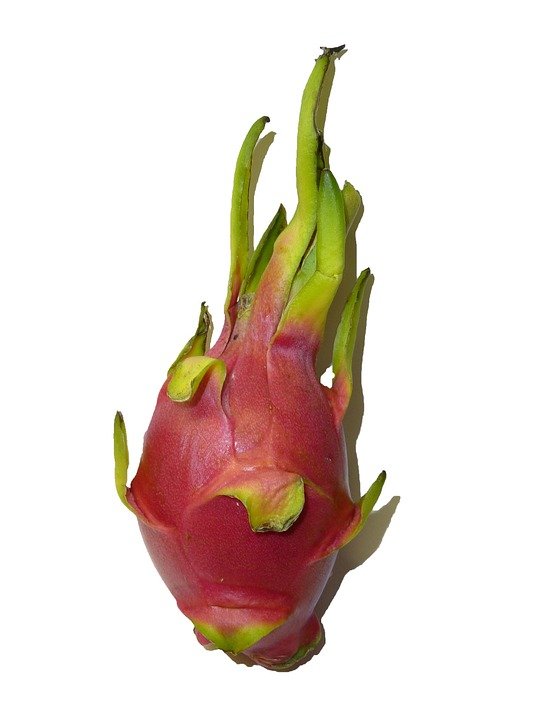 Pixabay
It's amazing how many different fruits there are. Of course, not all of them are edible. But one of the things I like to do is try new fruits. When I'm in a new place or if I can find something I've never tried before, I'll buy a couple and give it a whirl.
In our little town the choices are pretty slim. We get a few of the local exotics, but they're familiar to us. Once in a while something shows up that I've not tasted before, but that probably happens less than once a year.
While in Mesa, AZ a few days ago, we visited the AZ International Marketplace. It was like taking a kid to a candy store. Even wifey, who doesn't really care much about the fruit, was finding all sorts of goodies.
One fruit that grows quite well here in the Southwest is dragon fruit, also known as pitaya. It's a cactus fruit, growing on a type of climbing cactus. The varieties all have a pretty cool look, coming in yellow, red, green and often multiple colors. The flesh can be different colors too, from bright red to purple to bright white, with little seeds throughout.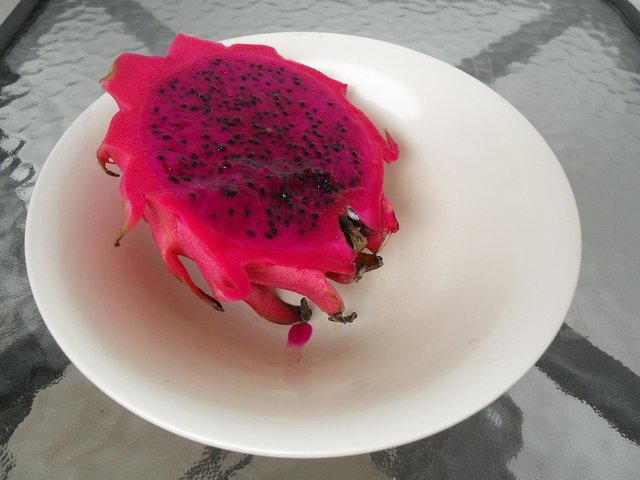 Pixabay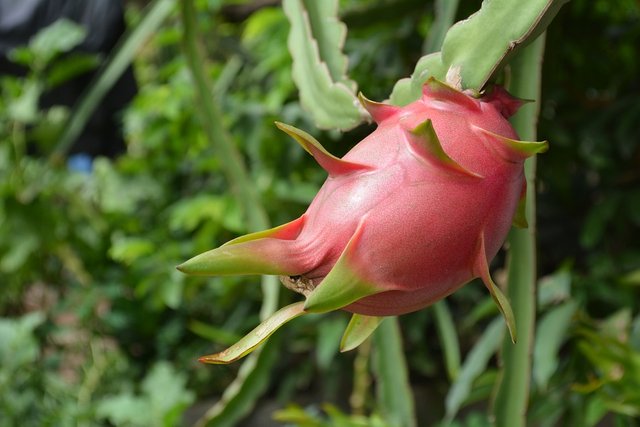 Perhaps the closest related fairly common fruit is the prickly pear. We'll check that out another time, because it has some amazing qualities as well.
In this video I'm trying a dragon fruit for the first time. You can only react the first time once, right? So I figured I'd catch it on video to share with y'all.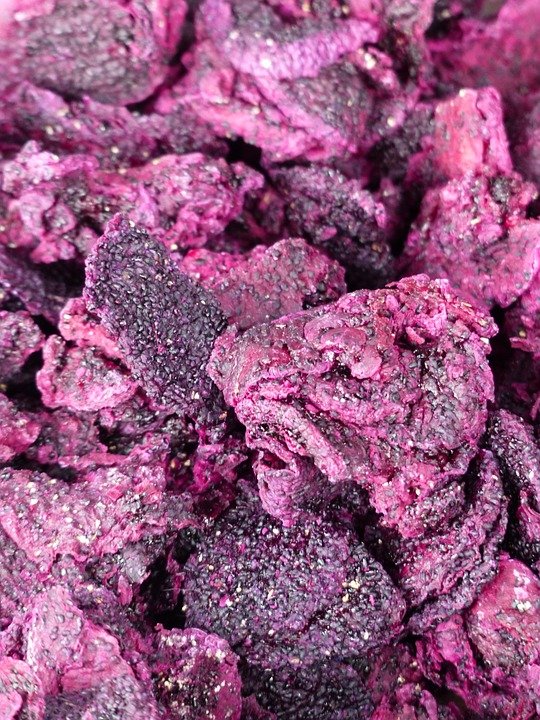 Pixabay
Dried dragon fruit is supposed to be pretty amazing, but I can't say. As you saw, this was my virgin experience with the fruit. I could imagine that it would be though, because the flavor is so unique and the texture is incredible. I'm told that it gets chewy, kinda like any fruit leather, when dried.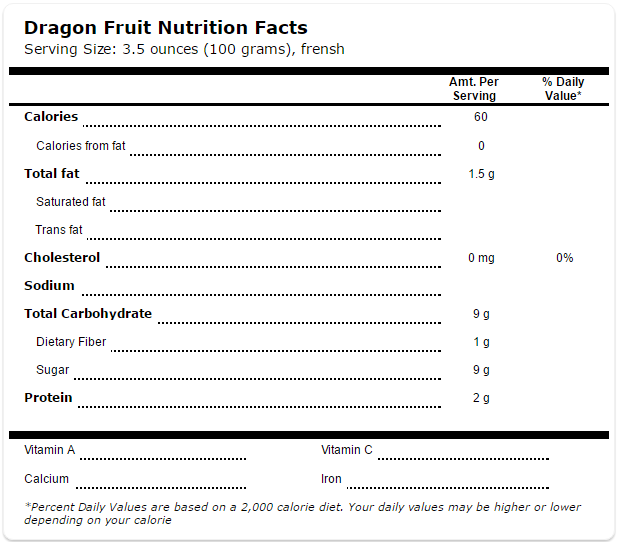 The fruit is very good for you and safe for those with glucose issues. It's credited with helping lower blood pressure, and has a high amount of vitamins C and B. Other nutrients include antioxidants, fiber, calcium, protein phosphorus and captin.
The Mercola site points out:
Like other red fruits, dragon fruit contains lycopene, which helps protect against cancer and heart disease. How can all these benefits be taken advantage of in this visually beautiful, exotic fruit? It's best eaten chilled, chopped into cubes and added to fruit salad or blended into a refreshing drink or smoothie. This may become your new favorite fruit, and you don't even have to slay a dragon.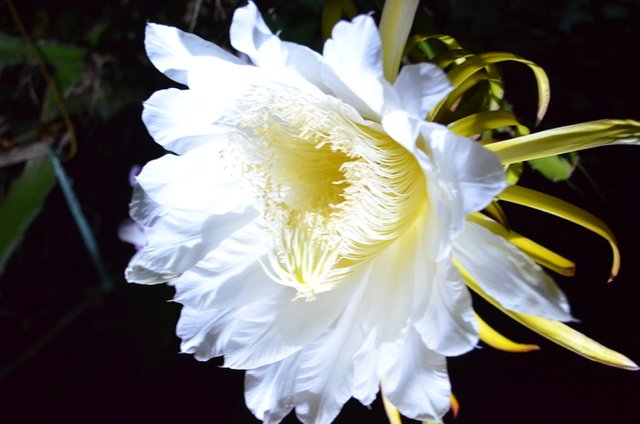 Freeimages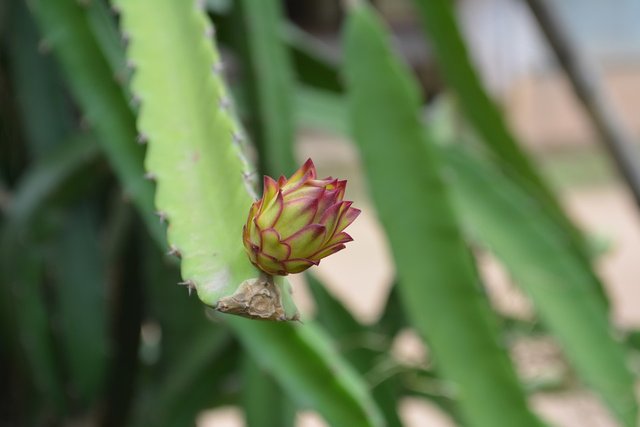 Pixabay
---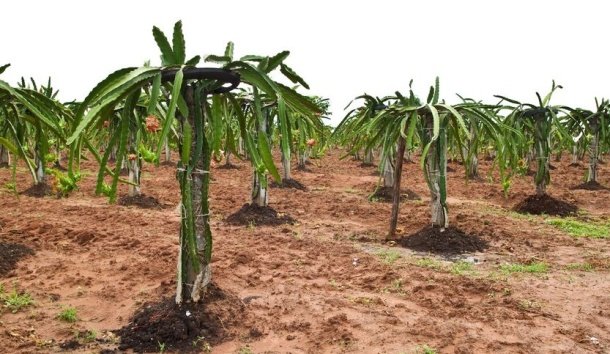 Source
As noted in the video, the blossom only blooms at night. However, what I failed to point out was that it only blooms once. This highly fragrant bloom uses all its gusto in one shot, opening as it gets dark and staying open for only about six hours. When the sun comes up, the flower withers away, leaving only the (hopefully pollinated) little fruit bud.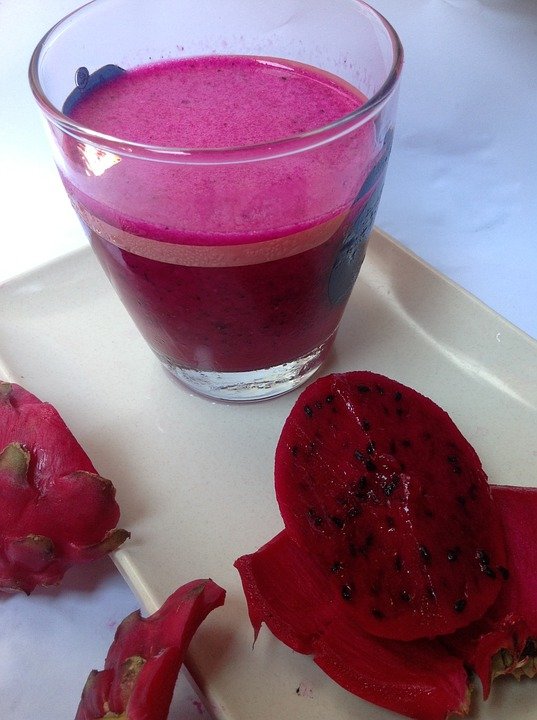 Pixabay
I've seen where folks make some exotic drinks out of these too. I don't know how they taste, but some of them look amazing. Check out
@ladypenelope1
's smoothie recipe here (
https://steemit.com/recipes/@ladypenelope1/dragon-in-a-glass-a-sweet-and-fruity-energy-blast
). It looks incredible.
Will this grow where you are? It's certainly worth a try, though the plant can't take hard freezes. They're very drought tolerant, and won't do well if kept too wet. Well draining soil is best.
One thing I encourage people to do is to try even when they're told they can't do something. Perhaps you have a microclimate where it'll survive the winters, or you could put it in a greenhouse or cover it during hard freezes. If all else fails, head south and find some in an international grocery store, anywhere from Florida to California.
Steemin' on,
Another Joe


Email notifications
AJ Facebook
AJ Twitter