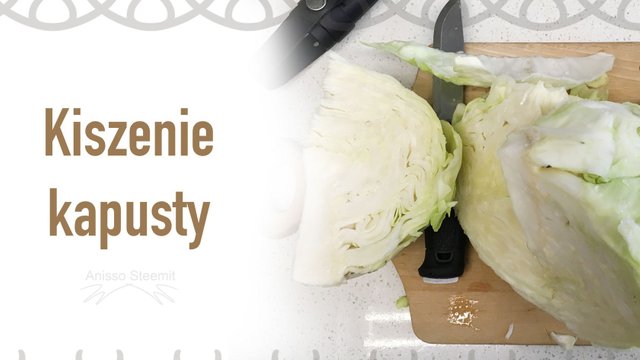 Hello!
Unfortunately, through my studies, I have little time for steemit. Because of this, I have not been here for a long time. However, I think about steemit even at the university, so I have a recipe for you, for sauerkraut straight from the laboratory of the University of Agriculture in Cracow : D
Why eat sauerkraut "kapusta kiszona"?
Sauerkraut primarily cleanses the body and strengthens immunity. It has anticancer effects, it inhibits the growth of some cancers, e.g. ovaries or prostates.
What does sauerkraut contain?
Sauerkraut is one of the healthiest products that provides a large dose of vitamin C in the autumn and winter. It is recommended for vegetarians because it supports the absorption of non-heme iron (found in plant products). In addition, it contains a lot of fiber, which cleanses the body of toxins. During the fermentation of cabbage, lactic acid is produced, which helps digestion by stimulating bowel movements. To all this, it contains a lot of probiotics (including lactobacilli).
Preparation
You need:
White cabbage
Jar
Mandoline or knife
Salt
Spices:

Juniper fruit
Allspice
Garlic
Pepper
Bay leaves

Food wrap
Step 1
At the beginning, we calculate how much salt we will need. It is recommended to add 20 grams per 1 kg of cabbage. We weigh the salt, then select the nice heads of white cabbage. We peel and wash them. Then cut into smaller pieces and proceed to shredding.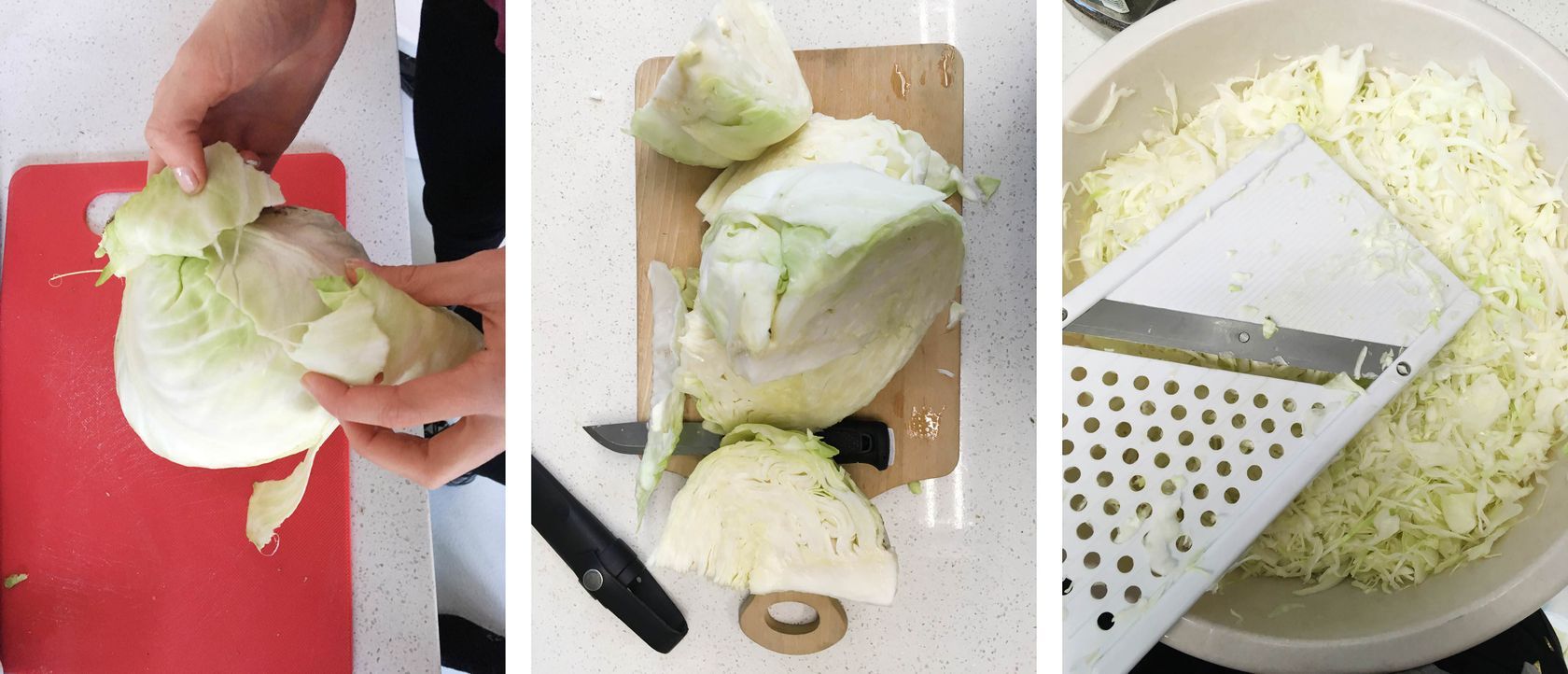 Step 2
We beat the cabbage and add the calculated amount of salt to it. In my case it is 80 grams, because I use 4 kilos of cabbage. Then put the first layer of cabbage into the jar, whipping it strongly. Then add the spices and add the cabbage. Repeat the procedure until the cabbage fills almost the whole jar (leave about 5cm free space, so that it does not come out during fermentation).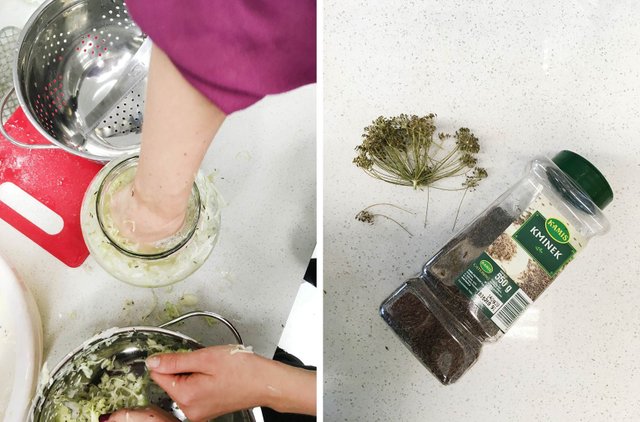 Step 3
We finally press the cabbage in a jar and cover it with food foil and put a plate on top. Leave the jar at room temperature. After 3-5 days, check how the cabbage is sour. If it is sour enough, we put it away in a cooler place. During fermentation (up to about 10 days), check the cabbage and make holes in it. This action will make that the cabbage will not have a bitter taste.