I have to let you know that Monte Carlos biscuits are yummy, especially the homemade variety.
Check these out that were made today. Don't they look delicious!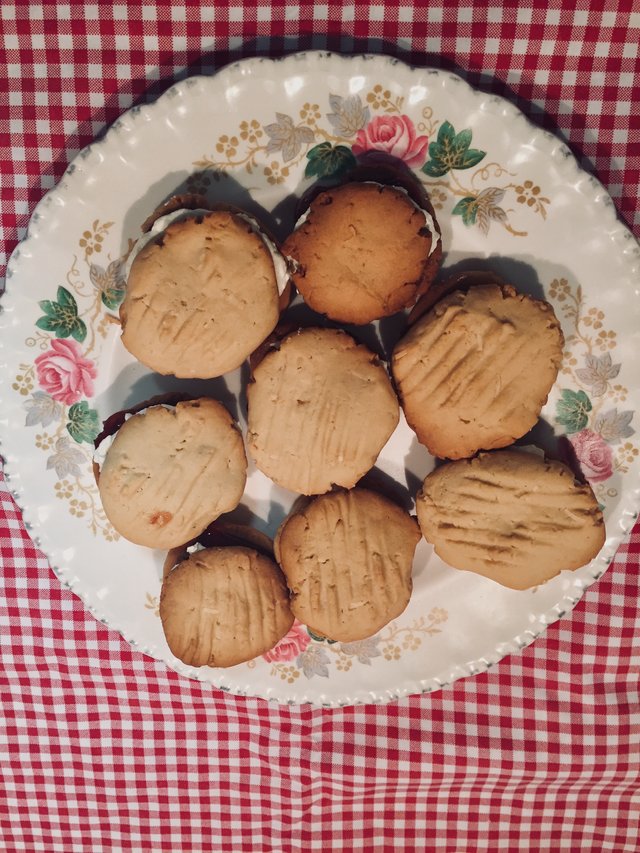 When they wer on sale in the supermarket I would cave in and buy a packet of Arnott's Monte Carlos. But, the downside of bought biscuits is the level of fat and sugar in them not to mention other not so good things like flavour and preservatives.
So, I for sake of healthy eating I made the decision that I can make my own Monte Carlos and so I went searching for a recipe.
In Australia we have a series of cookbooks called The Australian Women's Weekly. I own a number of them and one is called The Big Book Of Beautiful Biscuits. It was a purchase that cost $4.98 a lot of years ago. It is great cookbook that held me in good steed making biscuits for school lunch boxes and for afternoon teas. Of course I found Monte Carlos recipe in my true and trusty biscuit cookbook.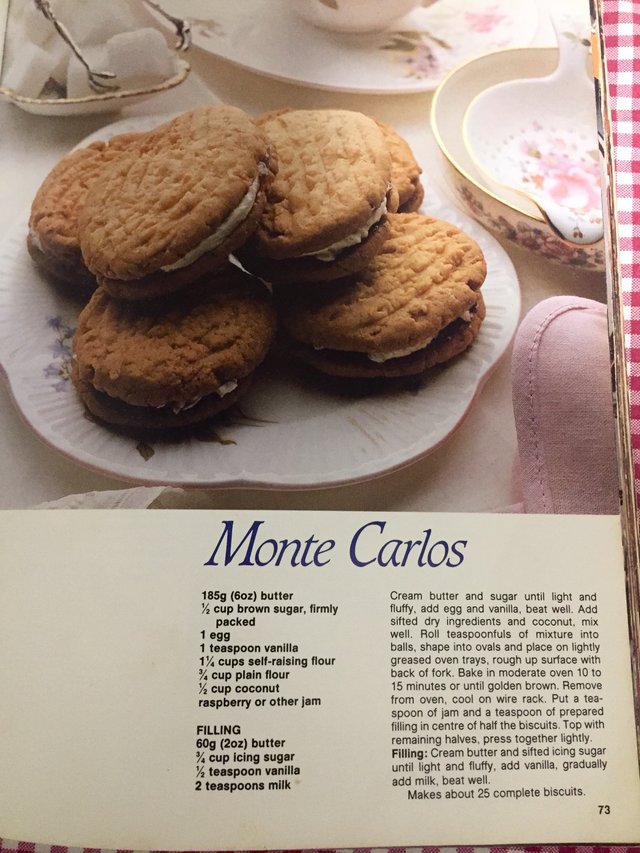 Are you tempted to make these biscuits? Here is a little hint. I reduce the amount of sugar in recipes. While the recipe says ½ cup of brown sugar, firmly packed I change this to ½ loosely packed. The icing sugar and jam gives the biscuits make them unique.
Homemade ones are delish! Sometimes I just gotta to eat two!
---
Cheers
Angie
Thanks for reading and for your support. It is appreciated. Please upvote and resteem.
---