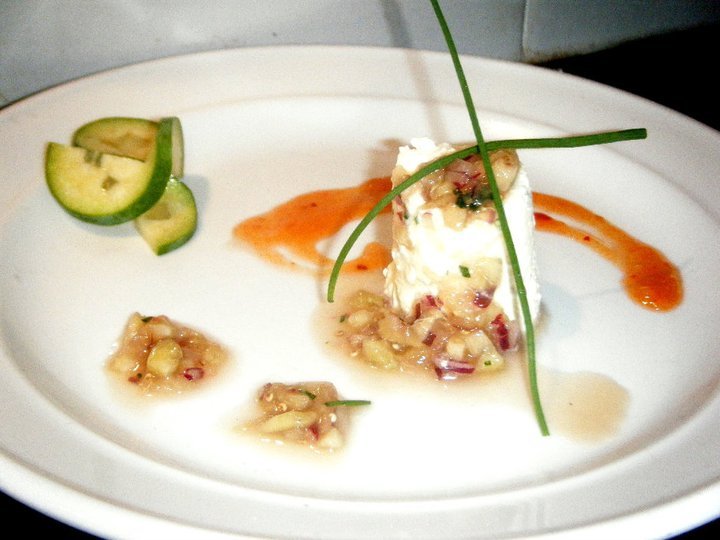 This Autumn I was really missing a taste of home - FEIJOAS! In Australia they are a rare find, definitely up in Central QLD..but I did find some and although they were $2 each and pitiful in size I sure made the most of them!!
I made a Goat's cheese mousse with feijoa salsa, even my kids ate it all up!
Such a delicate wee treat or starter for special guests or even just the whole family to enjoy.
Ingredients:
220g goats cheese
250ml whipping cream
1 shallot
1 chive stalk
2g gelatine (dissolved in 2T hot water and set aside to cool)
splash rice wine vinegar
1/4 red onion
3 feijoas pulp
3 sprigs coriander
1 t brown sugar
salt & pepper
Method:
Dice shallot very small and then cook on stovetop in rice wine vinegar until slightly soft and liquid is absorbed into shallot and then cool.
Smoothe out and beat the cheese until it is soft and lump-free. Add the cooled shallot and the cooled gelatine mix. Stir in well.
Whip the cream until it forms stiff peaks. Add 1/4 of the whipped cream to the cheese and mix together, then fold in the rest of the cream. Fold in 1 sliced chive and season with salt and pepper. Put into piping bag. I used the cardboard roll of cling film cut into 8 cm lengths and lined with baking paper and piped the goat's cheese mousse inside and flattened off top with a knife and then set in fridge for 3 hours. This mix will keep well about two weeks if you want to keep in piping bag.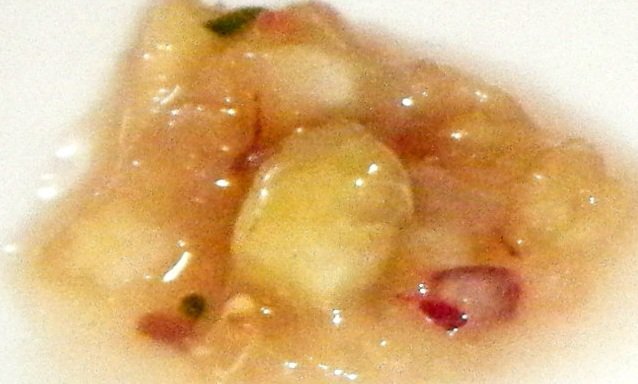 Salsa:
Carefully take pulp out of feijoa and add brown sugar. Dice onion and add. Chop finely a sprig of coriander and season with salt and pepper to taste. Put alongside and ontop of goat's cheese mousse and serve cold!!!!!!!
Beautiful paired with a smear of hot sweet chilli and garnish with feijoa and remaining sprigs of chives.
So simple even the kids can make this!
I will admit I did only put these in the fridge for 15 minutes as we could not wait any longer, next season we will wait!