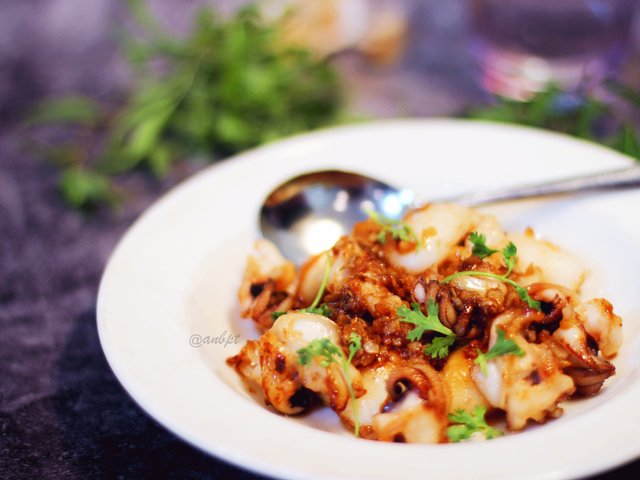 Ingredients.
300 grams squid.
4 cloves garlic (finely chopped).
1 ginger (cut into julienne).
Fish sauce, sugar and vegetable oil.
Instructions.
Wash the squid well after removing inedible portions and cut the squid in large pieces. Drain it and set aside.
Heat vegetable oil in the pan over medium low heat, add the squids and fry well on the both side until golden. Then add garlic and ginger, fry well until golden.
Meanwhile, prepare sauce: In the bowl, add 2 tablespoons fish sauce, 2 teaspoons sugar and mix well.
When the squids is cooked, add prepared sauce and fry-stir well for a minutes. Arrange the squid in a bowl, garnish with coriander if you want.
Serve hot.
And done, hope you enjoy!