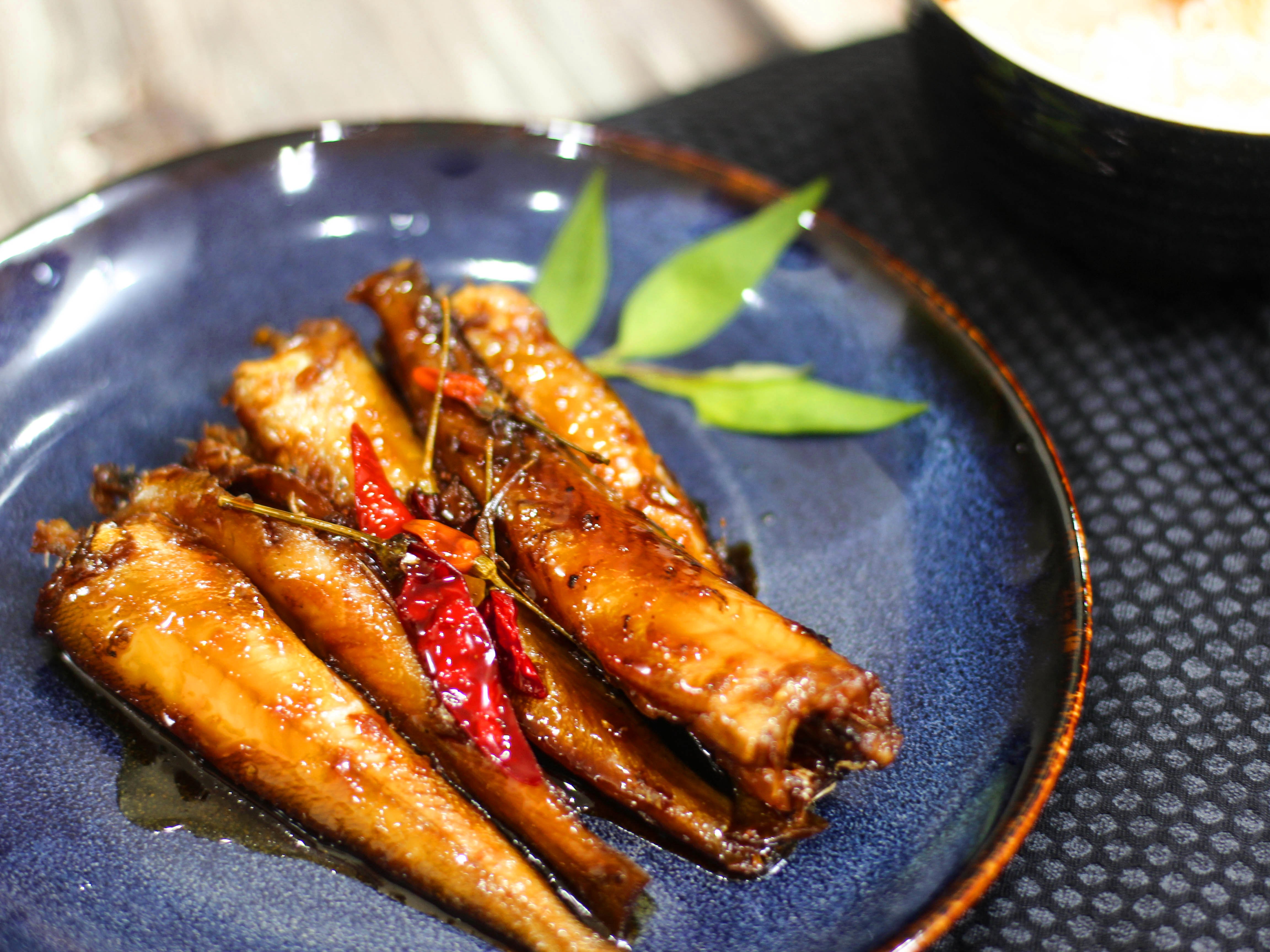 Ingredients.
500 grams of goby.
10 grams of pork lard.
10 chillies.
1 teaspoon of chilli powder.
1 teaspoon of caramel water.
Fish sauce, sugar, pork stock powder, black pepper.
Instructions.
Marinade the fish with pork lard, 5 tablespoons of fish sauce, 4 tablespoons of sugar, 1 teaspoon of pork tock powder, 1 teaspoons of black pepper, chilli powder and mix well, for about 30 minutes for soak up.
Bring to a boil the fish over medium heat for about 15 minutes, then add chilli, caramel water, 5 tablespoons of hot water, braised the fish over low heat (stirring occasionally).
Braised until the sauce is thickened a little. Turn off the heat.
Serve with cooked rice.
Make the caramel: add sugar to the pan over medium heat, stir the sugar so it heats evenly, when it gets darker than caramel and just starts to smoke. Add 1/2 cups of water to the sugar to halt the cooking process and stir until the sugar dissolves. You are done.
And done, hope you enjoy!