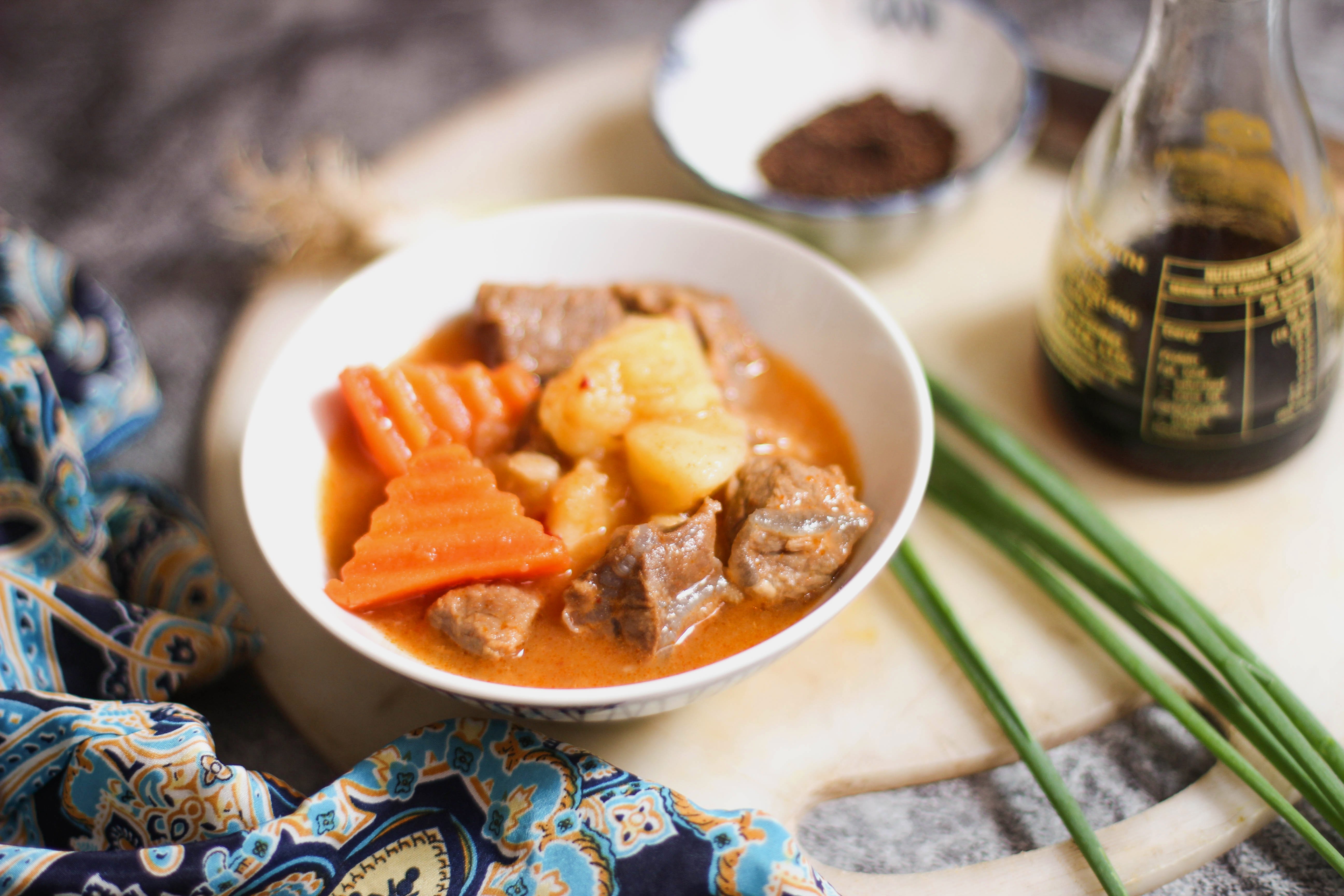 Ingredients.
500 grams of beef shank (cut into pieces).
1 carrot (cut into large pieces).
3 potatoes (cut into pieces).
Some of cherry tomatoes.
1 cup of chicken stock.
4 tablespoons of ketchup.
Beef stock powder, sugar, butter, salt, black pepper and fish sauce.
Instructions.
Mix well beef with beef stock powder, sugar and fish sauce for about 10 minutes.
Heat cooking pot over low heat, add butter, the beef and stir-fry well for about 2 minutes, then add ketchup, mix well and pour the chicken stock into the cooking pot.
Stew for about 1 hour or until the beef is become tender. Then add vegetables and continue to cook for about 20 minutes or until soft. Add sugar and salt to taste, final step is add a little of fish sauce. Sprinkle black pepper on top.
Serve hot with bread or cooked rice.
And done, hope you enjoy!