Jam is called so, because after boiling, it really brews only five minutes, but in several approaches. The syrup turns liquid, and the berries remain whole and beautiful.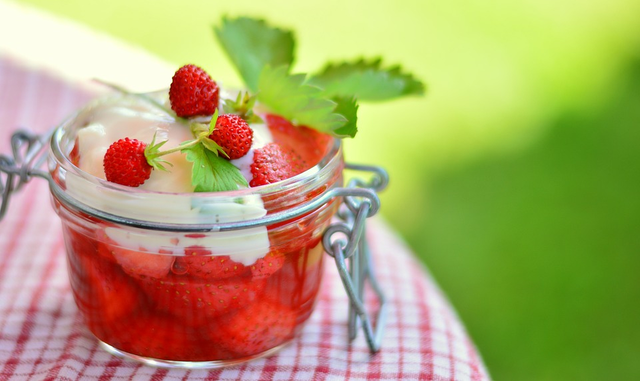 Image source


Ingredients
1 kg of strawberries;
1 kg of sugar.


Preparation


Put half the strawberries in a saucepan and pour half of the sugar. Top with the rest of the strawberries and sprinkle with the remaining sugar. Leave for 4-5 hours at room temperature, so that the berries give juice.
Put the saucepan on a low heat and bring to a boil. During cooking strawberries will allocate even more juice. Cook the jam for 5 more minutes, then remove from heat and leave until completely cooled. Then again bring it to a boil, cook for 5 minutes and cool. After this, repeat the brewing again.
According to the traditional recipe jam-pyatiminutku should be cooked three times. But you can do this a few more times, if you want to make the syrup thicker.
---
Thanks for reading. Stay healthy!