We all know that food can have healing and restorative properties
When we're ill, it can help us battle the illness, and when we feel good it helps us keeping up a happy and healthy flow. Healing herbs who helps our immune-system, vegetables booming with vitamins and minerals, legumes and nuts giving us proteins to build and keep the muscles strong.
To me, the act of cooking has a healing effect in it self. When I am overwhelmed by the hurdles of life, and feeling under the weather or unstable, making time for a creative moment of cooking has such a soothing effect. Focusing on the vibrant colors of the food, the smell of the different spices, the heat of the pan making my face a little sweaty... Its like the everyday life steps away for a little moment, and all that matters is the produce I have to work with. Its a wonderful form of meditation.
Making time for oneself, taking care of and nourishing the body, is so incredibly valuable to the overall feeling of health and wellbeing!
---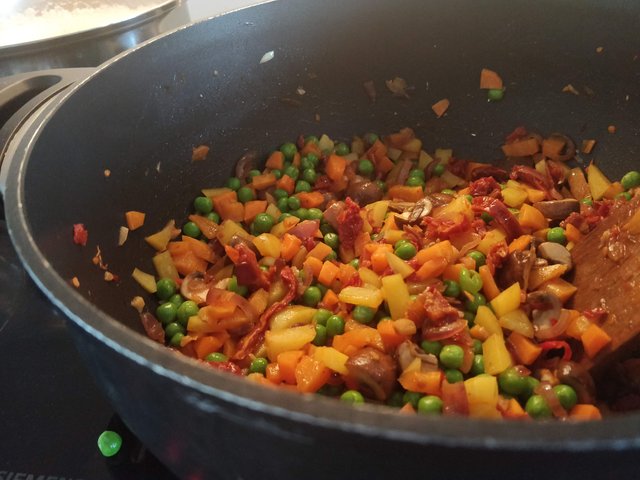 When I first began my journey of a vegan lifestyle, I quickly found that I had to readjust the way I viewed food and how I cooked it. Frozen pizzas and easy, pre-made items were not much of an option anymore. While there of course is a lot of substitutes for cheeses, hotdogs and whatever you're heart might desire (and we do love them a lot!), it can get pretty expensive after a while. The nutritional value over time might not be the best for the body either.
Luckily, the plant kingdom is so incredibly versatile. Nuts can be transformed into milks and cheeses, "nutritional yeast" can be used for cheese-like flavors, Kala Namak (black salt) can give you the flavors of eggs, and dried soy mince can become your favorite filling in your burritos. Liquid smoke can transform a carrot into a tasty hotdog, or tofu into the craziest facon you ever had.
Not to mention, how much fruits, herbs and greens can shine as stars all by them self!
---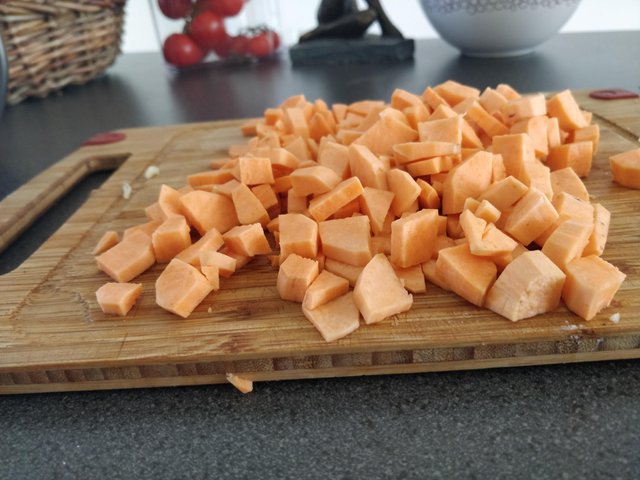 It saddens me when I meet people who think cooking is a stress factor in their everyday life. Especially when they use it as an excuse to not explore a vegan lifestyle, saying things like:
"Cooking is just a boring necessity, I'd rather eat out or make it as quick as possible"
"Vegan food is just too much time and effort to cook"
"I love plant based food, but Im not a good enough chef to pull it off myself"
By our experience, when you take on the quest of eating plant-based, you are somewhat forced to step out of your kitchen comfort-zone, and get a little freaky.
And thank god for that! If it were not for us choosing a more compassionate way of life, we might have never discovered how enriching culinary exploration can be. The most important advice we have to offer is: have fun with it! Step out of your comfort zone. Experiment, play with and mix stuff you never thought would fit. Follow your intuition, and go with the flow!
Recipes is wonderful guidance when cooking something you've never cooked before, and at this point, recipes for vegan pretty much everything is to be found around every little corner of the big web. Cafes and restaurants that are plant based is popping up by the second. Safe to say, it is plenty of places to find inspiration. But please note, it should be treated as just that: Inspiration.
Contrary to what some believe: There is no rules or laws of how to cook a dish right! No matter where you go in the world, even with the most traditional dishes, every house has their own take on it. What is the perfect pasta in one part of Italy, might be completely wrong on the other side of the country. Dont be afraid to try new things.
---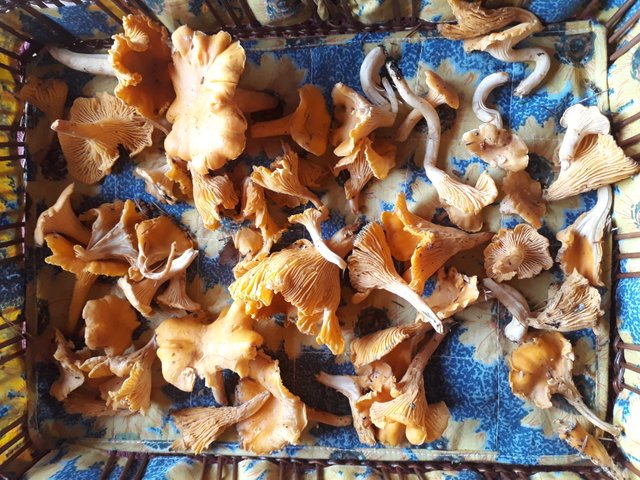 Tips to fun, creative and intuitive cooking
Follow your hearts desire
When you choose your produce, let the veggies inspire you meal. Pick that weird vegetable you have no idea how to cook, or that delicious carrot that happens to be in season right now, even though they dont fit into your meal plan. Maybe they can be used in a recipe you're planning to make anyways, or maybe you can make something completely else. Choice is yours!

Dont be afraid to fail
Ok, so we do admit that some projects turns out disastrous.. but that's alright, because half the fun is the journey, and at least you know what does not work next time. Sometimes we plan to experiment our way to one dish, and the result is no where near it.. But it can still be a delicious meal, even though it is not what we intended to do.

Make it a social activity
Gather your family or some awesome friends, buy a ton of ingredients to play with and make it a cooking-party! When several heads get together to experiment, and all throw out their ideas, the meal can be taken to a whole new level. Some of our favorite dishes in the cafe is products of one going "I'll throw in a little bit of this" and another one going "aaah, I'm just sneaking a bit of this in here.."

Forget the rules
There are certain basic principles of cooking that should not be overlooked, and certain ingredients some dishes just can't be without.. BUT, that does not mean it is no room to add in something different, or dropping something you'd rather be without. I really, and then I mean really, enjoy garlic. So much, that no matter the recipe, I usually double the amount.. let your tastebuds do the cooking, rather than you rational mind!

Listen to your body
Sometimes we experience cravings for certain things, and in most cases (unless it is fats and sugar), it is because our bodies need something from the food we crave. Follow your craving into the unexpected, and let the beauty unfold while you get there. Your belly will thank you afterwards.
---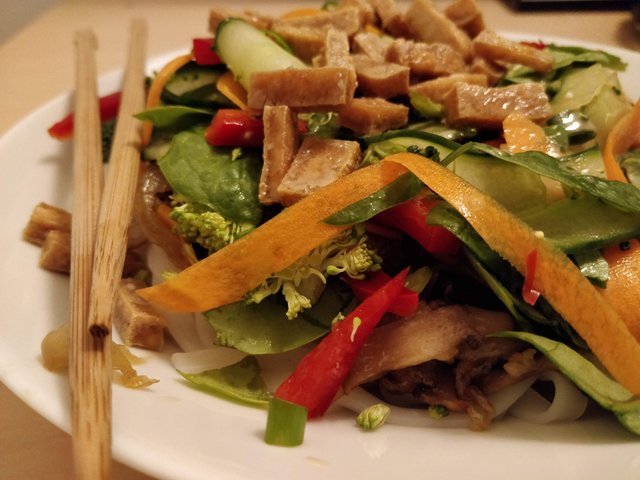 Here in The Ambrosia Cafe, we have found that vegan cooking is not limited, rather it is absolutely limitless. It is when you unleash your creativity and let your intuition talk, things start to get fun!
Love and light, Ada - Ambrosia crew.
---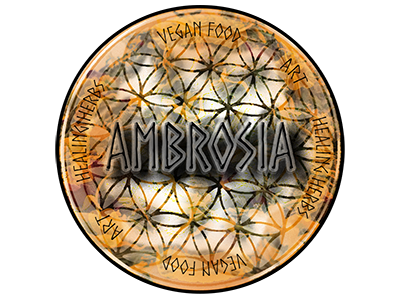 We are 'Ambrosia ~ vegan food and herbal healing.'
A small group of passionate beings with a burning desire to both share and gain more wisdom about nature, our bodies, and how they connect.
With our traveling vegan cafe, we are looking to accomplish many things, you can read more about our vision in our introduction post.
~Here is a link to our Facebook-page. ~
🌱Leave a comment or follow us if you wish to support our vision. 🌱