Beginner's Homemade Rustic Pizza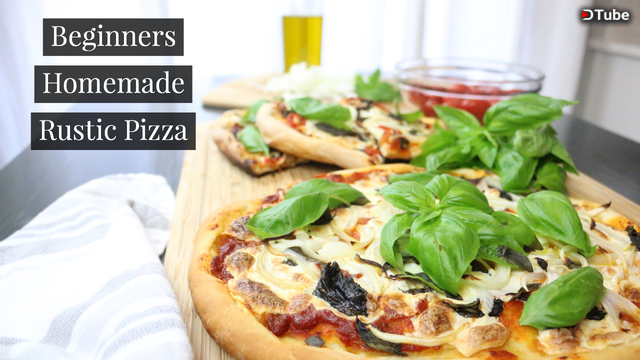 ---
Pizza
Beginners Homemade Rustic Pizza
Pizza Dough
2 ¼ Active Dry Yeast
1 t Sugar
1 C Warm Water (100° to 110°)
1 ¼ C Water (room temp)
2 T Olive Oil
1 t Salt
5 ½ C unbleached flour
Extra flour
In a large bowl add in your active yeast and sugar with your 1 C of warm water and whisk till combined. Set aside for a few mins until the yeast actives. After a few minutes add in your room temp water, oil, salt and your flour and mix it until it is all incorporated. Once it comes together, place on a floured surface and knead it for about 10 mins and it is smooth and elastic,(this part takes forever and it feels like it is never going to come together but it will). Place back in your bowl that is oiled and let it rise 1 hour and after it is ready to form and make pizza. Yields two large pizzas or 4 smaller pizzas. (I usually use only half of it and refrigerate the other half for later in the week)
Toppings
Pizza sauce
Cheese of your liking (I used mozzarella)
Cherry tomatoes
Onions
Basil
This are the toppings that I prefer, use whatever you enjoy and however much of each topping.
Preheat your oven at 500 F. Using and baking sheet lined your parchment paper place half or ¼ of your dough on the parchment paper and using your hands spread it out as evenly as you can (this again may need a bit of work, but it will come together) and create a border so your toppings to fall off. Once your dough is stretched out add your pizza sauce, cheese and toppings. Bake for about 25-30 or until your crust is golden brown. Enjoy!
As always,
All things cooking…decentralized!
Follow me on: Youtube
Follow me on: Instagram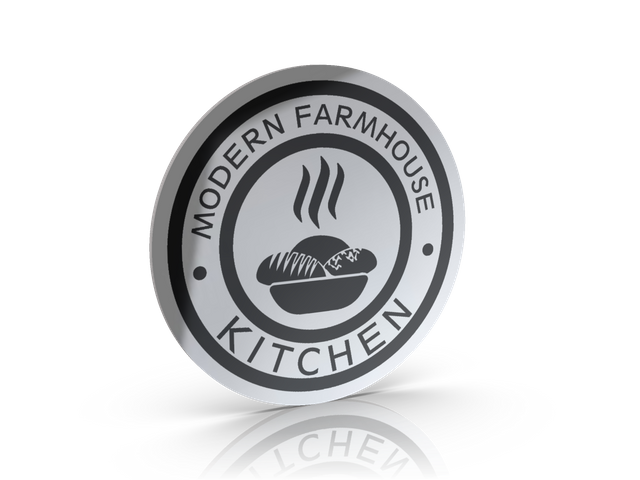 Music from: epidemicsound
Youtube Video: