STUFFED TOMATOES WITH MUSHROOM & CHEESE
STUFFED TOMATOES WITH MUSHROOM & CHEESE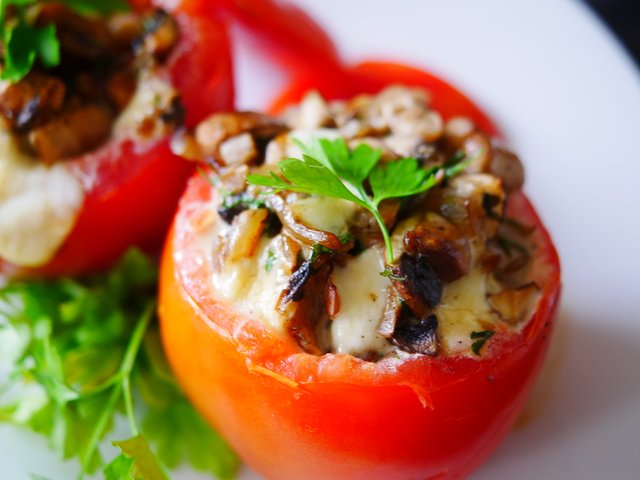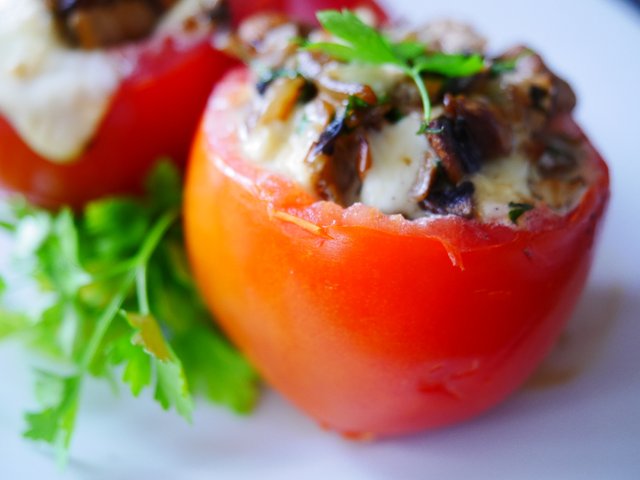 This juicy, richly baked tomatoes stuffed with mushrooms and mozzarella will satisfy vegetarians and meat-eaters alike.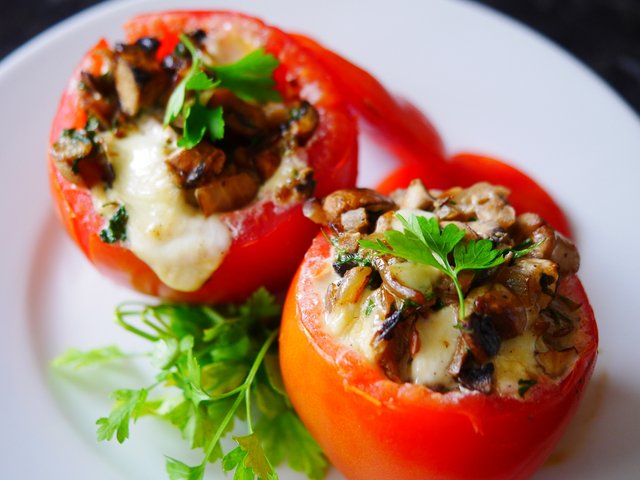 This dish is inexpensive, quick to prepare and always a favorite.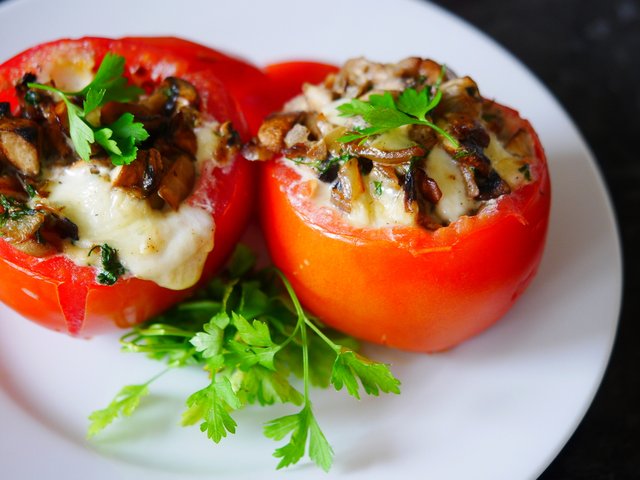 Stuffed Tomatoes with Mushrooms makes a pleasant lunch dish or an attractive accompaniment to main dishes.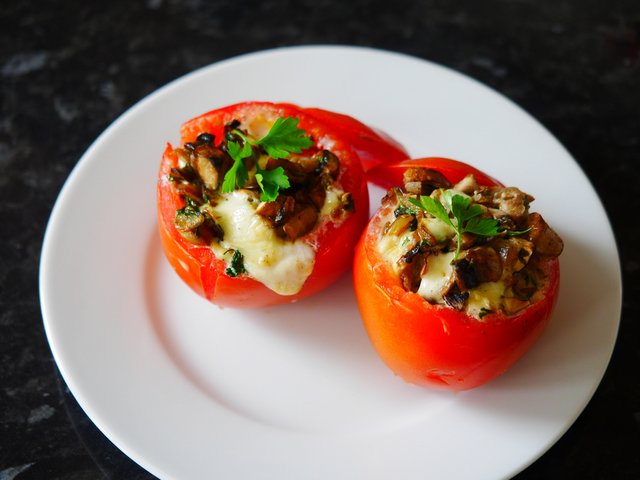 Ingredients 
2 large tomatoes
1 tbsp sour cream
Mushrooms 1/2 cup OR 100 gr
Mozzarella half ball
Fresh parsley
1 Onion
2 cloves of garlic
Salt & Pepper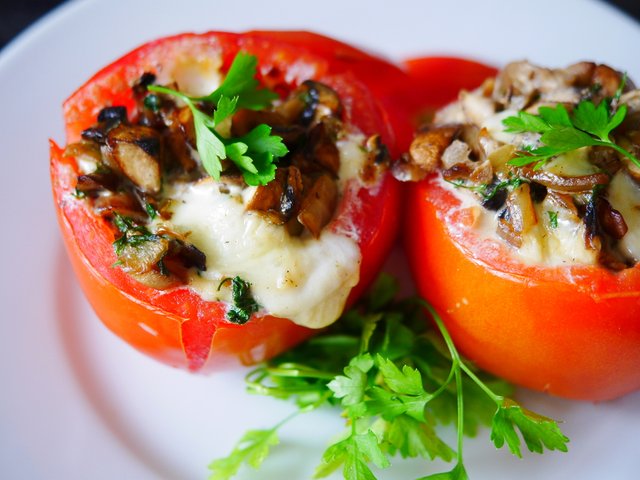 Directions 
Step 1 : Preheat your oven to 180 C or 350 F. 

Step 2 : Cut your onions, garlic, mushrooms and parsley.

Step 3 : Fry your onions with garlic for 5 min, then add mushrooms and sauté until soft, then add parsley. Season well.
Step 4 : Cut the tops of your tomatoes and scoop out all the mixture inside.

Step 5 : Add sour cream and mozzarella to your mushroom mixture and fill your tomatoes with it.

Step 6 : Bake your tomatoes for 15-20 min, and enjoy with salad or rice.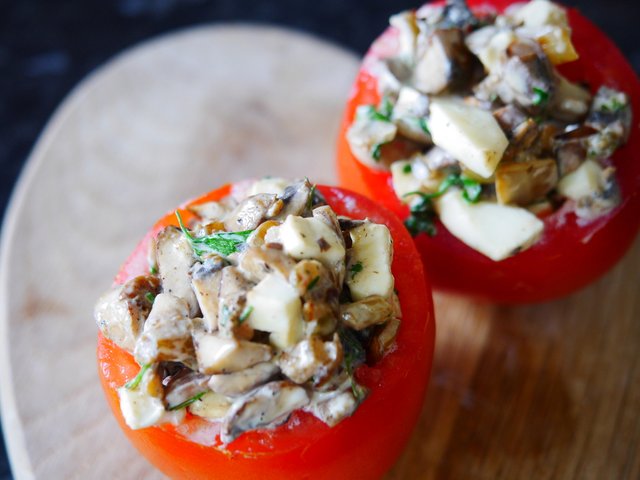 FOLLOW ME !
Facebook: https://www.facebook.com/AllasYummyFood
Instagram: http://instagram.com/allasyummyfood
Pinterest: http://gb.pinterest.com/allatinn/
Twitter: https://twitter.com/allasyummyfood
Google + : https://plus.google.com/+AllasYummyFood
Snapchat Code : allasyummyfood
VIDEO HERE: 
Lots of love,
Alla xox