Sochniki is a traditional Ukrainian delicacy. This Ukrainians' favorite desert is a small cottage cheese scone from sweet short pastry. This dough is soft, while the inside is creamy; it makes a great combination. I love these cheese scones!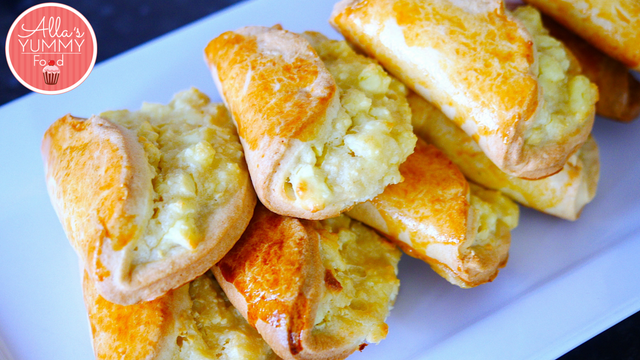 Ingredients for the dough :
1/4 cup OR 75g sugar
5-6 tbsp OR 50 gr butter
1 egg
1/2 cup OR 100 gr sour cream
0.5 tsp baking powder
2 1/2 cups OR 300 gr flour
1 egg yolk with water for coating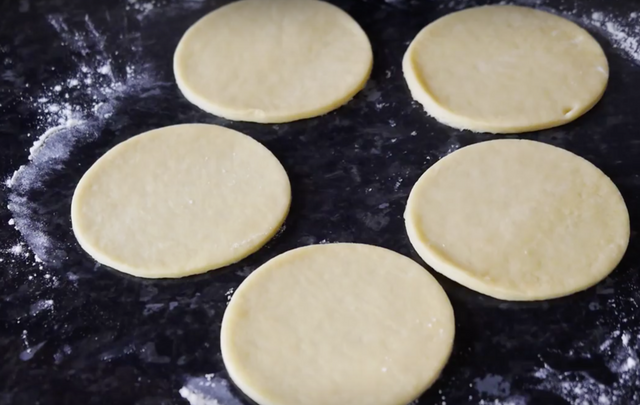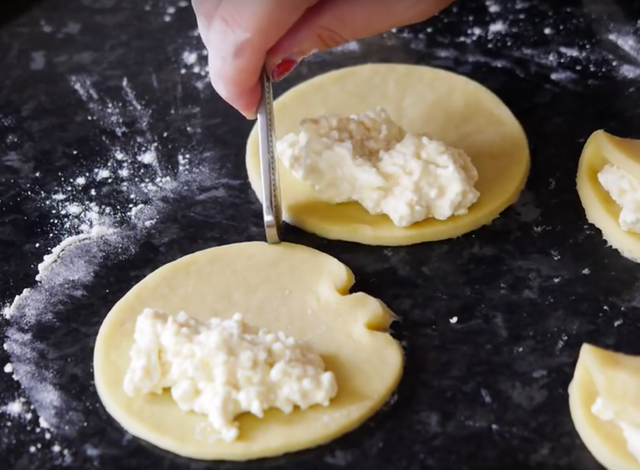 Ingredients for the filling:
1 1/2 cups OR 200 gr dry cottage cheese - tvorog / farmers cheese or curd
Half egg
1 tbsp flour
1 tbsp sour cream
1 tbsp vanilla extract
1/4 cup OR 50 gr sugar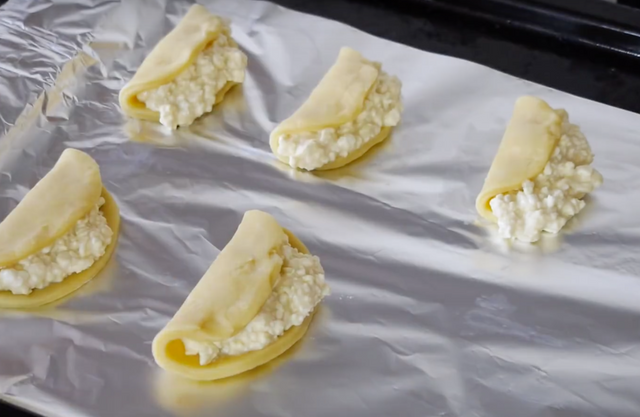 Directions 
Step 1 : Mix your butter with sugar until combined.
Step 2 : Add your egg, sour cream and mix well. 
Step 3 : Add your flour and baking powder. Form the dough and set aside.
Step 4 : Preheat your oven to 180 C or 350 F. 
Step 5 : Mix all your filling ingredients together until all combined and smooth. 
Step 6 : Roll out the dough and cut little circles with your cookie cutter or you can also use a glass. 
Step 7 : Add 1 tsp of cottage cheese mixture into each circle and cover from the other side. 
Step 8 : Use egg wash on each pastry ( mix egg yolk with water) 
Step 9 : Bake the pastry for 30-35 min until golden brown. Enjoy warm with tea or coffee.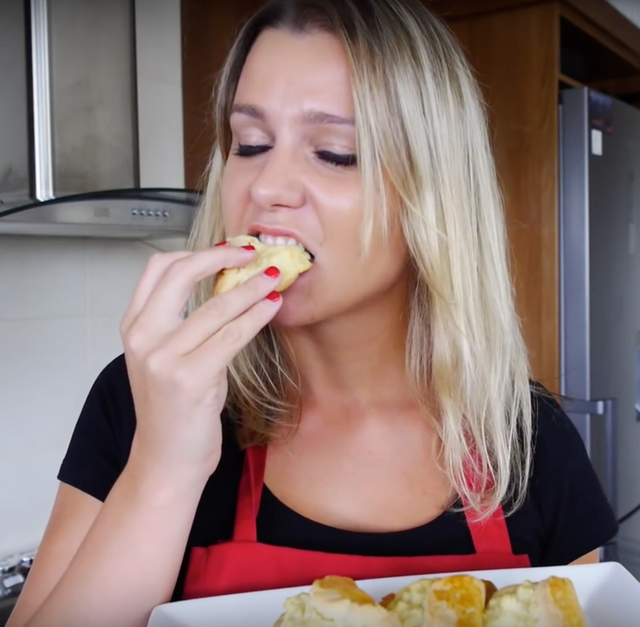 Watch the video here:
Lots of love,
Alla xox