Raspberry Mille Feuille Recipe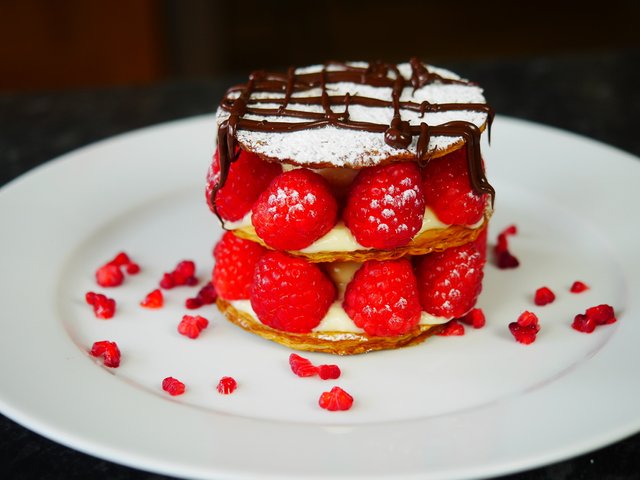 How to make Perfect Mille Feuille with Fresh Raspberries. I made this video with my friend, who is an extremely amazing chef and worked for the queen.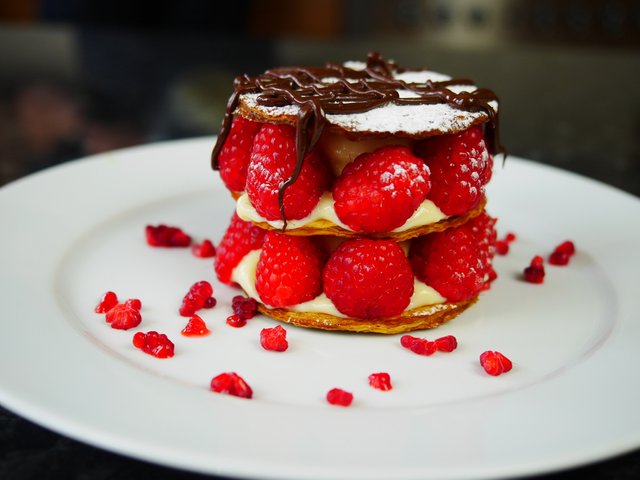 Rough puff pastry, crème pâtissière and fresh raspberries are layered up in this stunning French dessert - perfect for impressing dinner guests.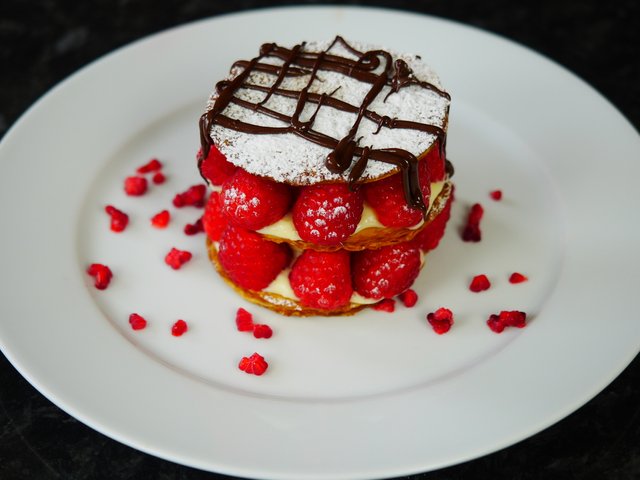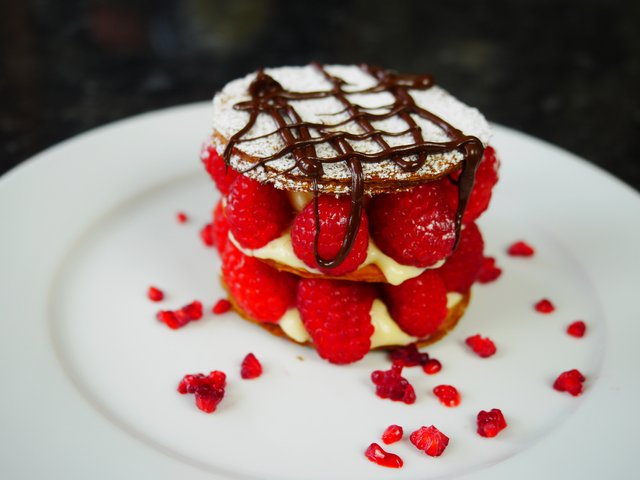 This get-ahead pudding means you can enjoy your main course knowing nothing remains to be done.


Ingredients

1 pack of puff pastry
Melted Butter
Icing sugar
Fresh raspberries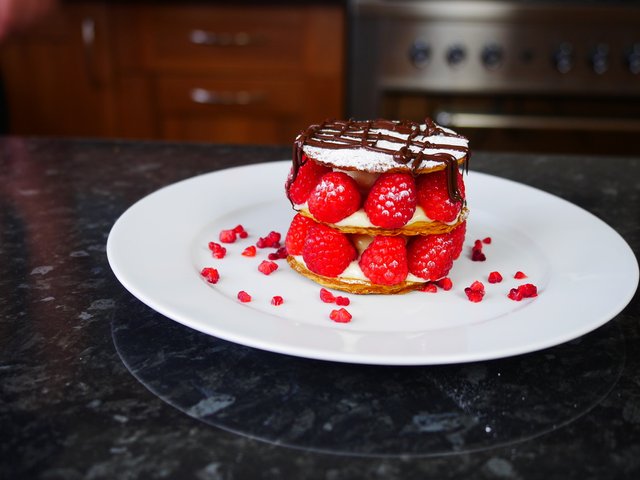 Vanilla Pastry Cream
4 egg yolks
1/4 cup or 60g caster sugar
4-5 tbsp OR 25g plain flour
1 cup OR 280 ml milk
vanilla extract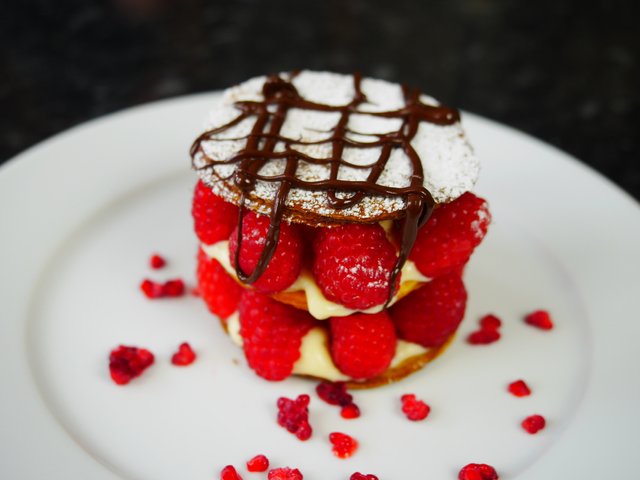 Directions 
Step 1 : Preheat your oven to 165 C or 330 F. 
Step 2: Cut circles out of your puff pastry and place onto a lined baking sheet. Butter each circle lightly and add a tiny bit of icing sugar on each. 
Step 3 : Bake them for 15-20 min until lightly golden. Remove from the oven and allow to cool completely. 
Step 4 : Prepare the pastry cream. Whisk the egg yolks and sugar until slightly pale.
Step 5 : Pour the milk into a saucepan, add vanilla extract and bring to a simmer. Pour about a third of the hot milk over the egg yolks mixture. Mix that in and then add the rest of the milk. 
Step 6 : Add the mixture back into your pan, bring to a boil while stirring. You want the cream to become nice and thick but do not overcook it. Remove from heat, cover with cling film and let it cool down in a fridge. 
Step 7 : Preheat the oven to 240 C or 465 F. Sprinkle more icing sugar on each circle and bake for few min to caramelise the pastry. Let it cool down complete. 
Step 8 : Assemble the mille feuille. Place one circle of caramelised puff pastry on the serving plate. Fill a pastry bag with pastry cream. Spread pastry cream over the top and add raspberries. Place another layer of puff pastry on top of the filling. Add pastry cream, raspberries and the last layer of pastry.
Step 9 : Allow to chill in the fridge for a couple of hours or overnight before cutting it for serving. Sprinkle with powdered sugar before serving and some chocolate if you like. 
VIDEO HERE:
Lots of love,
Alla xox